TV News – The Team Behind The Handmaid's Tale Speak About Season 2
The following two tabs change content below.
TheTurnerTalks
Freelance Writer. History Graduate from the University of Southampton. Reviews Films, TV and Video Games and you can also find the articles and reviews I publish here on my personal blog theturnertalks.com.
Latest posts by TheTurnerTalks (see all)
Whether subtle or overt, politics is at the heart of all forms of art in the entertainment industry. This is certainly the case in a television show such as The Handmaid's Tale which deals with some very heavy themes and messages. It is a dark show and, at a Season 2 finale screening in Los Angeles, the team behind The Handmaid's Tale spoke about Season 2.
Politics
Here is what they had to say about Season 2 of The Handmaid's Tale from a political perspective:
"Year two, the Trump administration, was really f—ing dark. We're looking at fascist regimes all over the world, we're looking at the world we're living in today, and tying that into the narrative."
Characters
There was also something to say about the characters in the show, especially when it came to Serena. Here is what Yvonne Strahovski, who plays Serena, had to say about whether her character deserved any sympathy or redemption for her acts in the show:
"There was so much talk of people feeling duped by Serena and falling into, 'Oh maybe she's going to be good' and feeling sympathy for her, but then she goes and does something like that and a lot of people's responses were 'There's no turning back.' This is a show that confronts the most horrible and the most brutal. [In this] notion that these things are happening out in the world, we as a show present that in this format of a TV show that is portraying this dystopian future of an upturned government. So it's that notion that we're making art, but art reflecting life at the same time, and although it's confronting, it's also, so important to learn from that experience."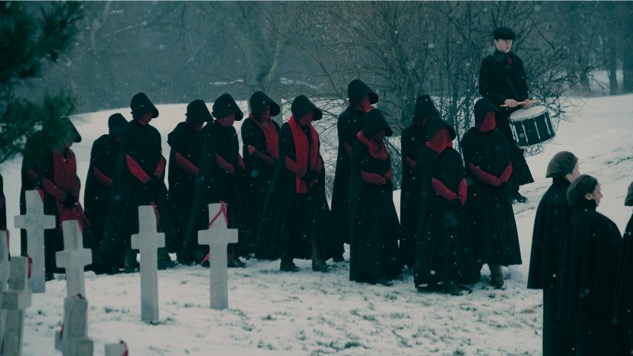 Thank you for reading this article! You can find my other articles here on Soapbox as well as my reviews which you can also find at my blog theturnertalks.com.

Comments
comments