TV News – Jonathan Nolan Discusses Westworld Season 2 Finale
The following two tabs change content below.
TheTurnerTalks
Freelance Writer. History Graduate from the University of Southampton. Reviews Films, TV and Video Games and you can also find the articles and reviews I publish here on my personal blog theturnertalks.com.
Latest posts by TheTurnerTalks (see all)
Season 2 of Westworld has come and gone in the blink of an eye and the season finale was something that stirred a lot of discussion and speculation amongst fans. Thankfully, we have Jonathan Nolan, co-showrunner of Westworld, to break down the details of the season finale which is exactly what he did in an interview with Variety.
Westworld
Nolan discussed many aspects of Westworld and one of the things which was talked about was that, in the Season 2 finale, Dolores' consciousness was inserted into a Host version of Charlotte Hale by Bernard. Nolan explained how this was set up in the Season 1 finale by Robert Ford and how Dolores/Charlotte was able to escape from the park:
"Ford has been preparing this for an awfully long time … he's not the author of this evolution, but he's an underwriter of it. And in doing that, it always seemed to us that it would be incredibly important that he would have laid in place one or two final pieces of insurance to make sure [it worked]."
"We've seen, from the pilot, Stubbs knows a little bit more about these hosts than you would expect this callous security chief to know. There's an odd form of paternalism in play there whenever he deals with them. So we felt like Ford would have laid in place everything he could to ensure that the hosts wanted to remain in the world would have gotten as good a chance to survive. Who better than Stubbs, hiding in plain sight, to be one of the most important pieces of insurance there?"
Free Will
Nolan also touched upon the theme of free will that is so prevalent in Westworld and how it does not really exist:
"What we have is a belief in it…[but] what the science tells us is that's not actually what's happening. We're a collection of instincts wrapped up in a superficial level of durability. We're a [product] of behaviors instilled in early childhood, and when these critical moments happen the decision is already made for us."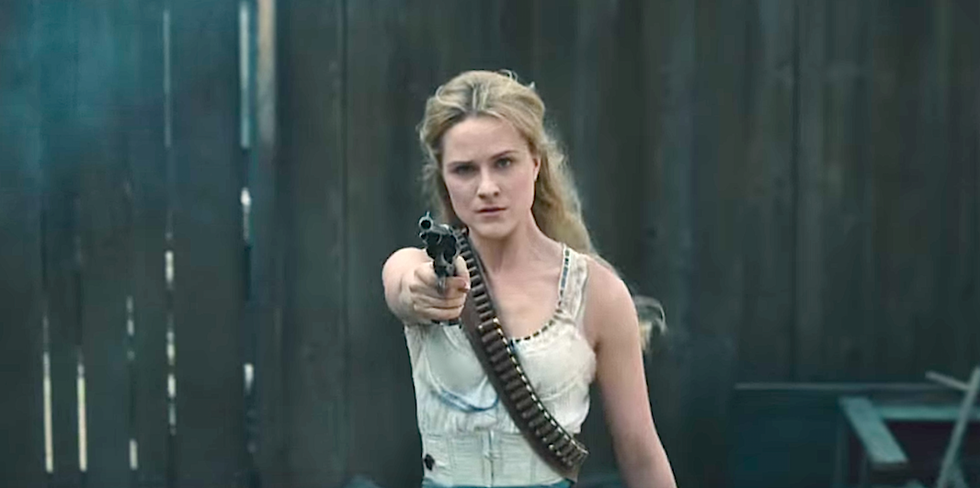 "In Dolores' case, her entire existence has only known the agony of human appetite. Will she be able to look past that? I think the decision to spare Bernard or bring Bernard back with her is an interesting first step for her in trying to transcend the example she's seeing in human behavior, but this larger question of if anyone can ever actually escape this cycle of human nature is one we'll continue exploring."
Thank you for reading this article! You can find my other articles here on Soapbox as well as my reviews which you can also find at my blog theturnertalks.com.

Comments
comments