TV News – Bill Hader Discusses Season 2 Of Barry
The following two tabs change content below.
TheTurnerTalks
Freelance Writer. History Graduate from the University of Southampton. Reviews Films, TV and Video Games and you can also find the articles and reviews I publish here on my personal blog theturnertalks.com.
Latest posts by TheTurnerTalks (see all)
Bill Hader is a comedic force in the entertainment industry. In film, he has proved his worth in movies such as Superbad, Tropic Thunder, Paul and Trainwreck and the same can be said in television shows such as Saturday Night Live, South Park and, very recently, Barry. Indeed, Barry is the latest HBO show that had received critical acclaim and Bill Hader recently spoke to Collider what Season 2 will be like.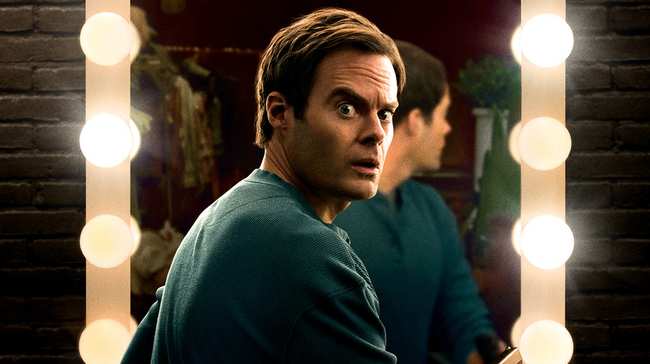 Season 2
Here is what Bill Hader said about the Season 2 of Barry:
"Yeah it's eight again, I think I can say that. As of now it's eight. You never know. And yeah it's very causal. It's a similar single storyline."

"We have Liz Sarnoff, Emily Heller, and Duffy Boudreau from Season 1, and we have a great guy named Jason Kim who wrote on Girls and then a guy named Taofik Kolade who writes on Atlanta. They're awesome, they're doing great. But it's been fun. It's been weird having the shows air while we're writing, because everybody comes in on Monday and goes, 'Hey I think they liked it!' or 'Someone didn't like this' or whatever."
"It's just nice to be thinking about this world and these characters again, and what I like about television right now is—you know on Seinfeld you can't blow up the apartment, and the Friends can't stop being friends, but now you can do that. So it's interesting to kind of go, 'Well now these character dynamics are this,' or 'Let's get rid of this,' you can kind of shake it up a bit. That tends to be the stuff I really like, but I do appreciate that kind of Billy Wilder story structure."
Thank you for reading this article! You can find my other articles here on Soapbox as well as my reviews which you can also find at my blog theturnertalks.com.

Comments
comments