TV News – Angela Sarafyan Discusses Westworld Season 2 + Favourite Theories
The following two tabs change content below.
TheTurnerTalks
Freelance Writer. History Graduate from the University of Southampton. Reviews Films, TV and Video Games and you can also find the articles and reviews I publish here on my personal blog theturnertalks.com.
Latest posts by TheTurnerTalks (see all)
While Game of Thrones is the flagship television show for HBO, Westworld is becoming a giant in its own right. In fact, it is hoped that Westworld will partially fill the void left by Game of Thrones once that show ends in 2019. The second season of Westworld has now begun and Angela Sarafyan, who plays Clementine Pennyfeather in the show, spoke at a press day for the launch of the second season in a roundtable interview.
Westworld
One of the things she discussed was how different Season 2 felt to Season 1 of Westworld:
"I guess, yes. Before, it was in your imagination, and now, you've seen what it looks like. For it to be received so well was such a wonderful thing. But actually, I had no idea what Season 2 was gonna look like, so the mystery continued. I had no idea where the characters would go and what would happen, and it wasn't what I expected. It really wasn't."
"I haven't even seen Episode 1, so I can't wait to see it. They sent it to me, but I chose not to see it because I wanna experience it with everyone else. I think that there's something cathartic in that, where everybody in the world is watching it and you're watching it like, 'Shit, is that what happened?!' And then, you live through it, every week."
Theories
"I had a funny experience in Season 1. Terry George, the filmmaker who did Hotel Rwanda, saw Episode 1, and I happened to meet him and he said, 'Oh, Bernard's a host.' I was like, 'What?! No, he's not!' He was like, 'Yes, he is!' I was like, 'How do you know this?!' Jeffrey Wright didn't even know he was a host, in Episode 1 of Season 1. There are so many brilliant minds out there that could see things, before we can even see them, as actors. Writers have very different minds, and I feel like some of the people on Reddit are the same way. They see little details to things and clues. They're like detectives."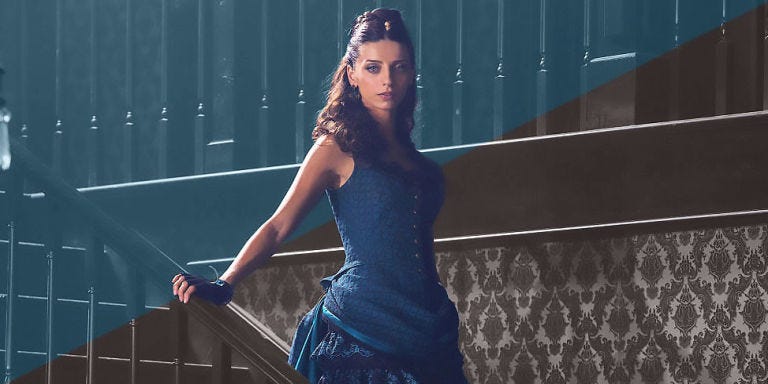 Thank you for reading this article! You can find my other articles here on Soapbox as well as my reviews which you can also find at my blog theturnertalks.com.

Comments
comments