Top 11 Things To Do In Dumfries And Galloway
The following two tabs change content below.
Hi! I became a travel blogger a year ago after 15 years in big corporate marketing jobs. I now do a mix of digital marketing consulting and blogging - hoping to make it 100% blogging eventually! My blog is about luxury adventures in Emerging Destinations that end with a high thread count on your sheets. My key focus is emerging destinations - whether it is a country that has not been visited much or a lesser known part of a well known country. And lots of food and wine and fun! My site is https://theboutiqueadventurer.com and on facebook I am The Boutique Adventurer on IG @theboutiqueadventurer twitter @theboutiqueadv and Pinterest @theboutiqueadve.
Latest posts by Amanda OBrien (see all)
Dumfries and Galloway is the least visited area of Scotland – I have no idea why! It is absolutely stunning, tends much more towards good weather relative to the rest of Scotland and there are some fantastic things to do in Dumfries and Galloway! From the Mull of Galloway Lighthouse to Wigtown Scotland to Drumlanrig Castle the West Coast Scotland has so much to offer!
I keep seeing loads of family guides to various areas so I thought I would make mine for Grown-Ups! You can still use this if you're travelling with kids but the focus here is on things that adults will enjoy.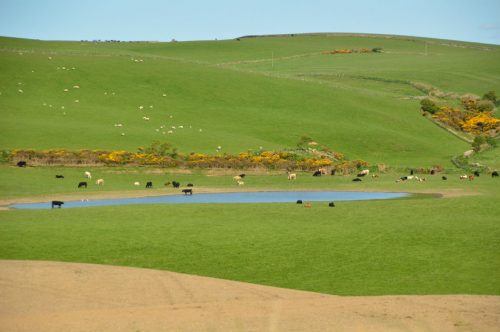 It is also possible to fly into Edinburgh Airport – especially if you are more interested in the eastern side of Dumfries and Galloway.
If you're heading to Edinburgh make sure you read my blog post on Underground Edinburgh.
Once you have arrived the easiest way to get around is to hire a car. I would highly recommend doing this. Not only is it the most convenient option the weather changes frequently in Scotland so it is great to be able to rearrange your day as you need it.
There are local bus services and trains between Gretna Green through Annan, Dumfries, Sanquhar and Kirkconnell or Stranraer from Glasgow.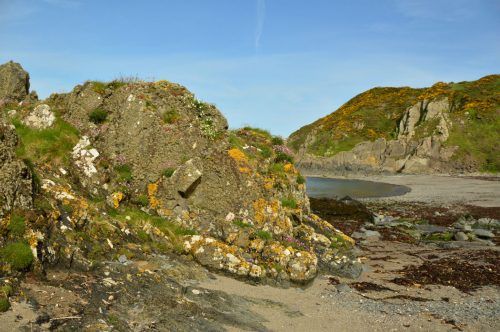 When to Visit Dumfries and Galloway
The region has a maritime climate so it never gets extremely hot or cold. July is the warmest month of the year and January the coldest. Snow is rare. Rainfall is quite even throughout the year. Dumfries and Galloway is a good destination to visit all year round. Summer is peak time. Personally, I think Spring and Autumn are the best times to visit (I visited in May) as there are fewer people but quite long days. Autumn is also good for colourful leaves.
Like the rest of the UK, the weather changes often during the day no matter what time of year you visit.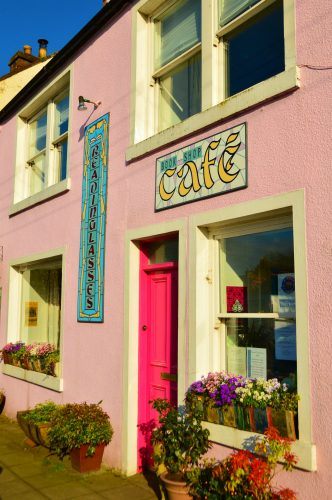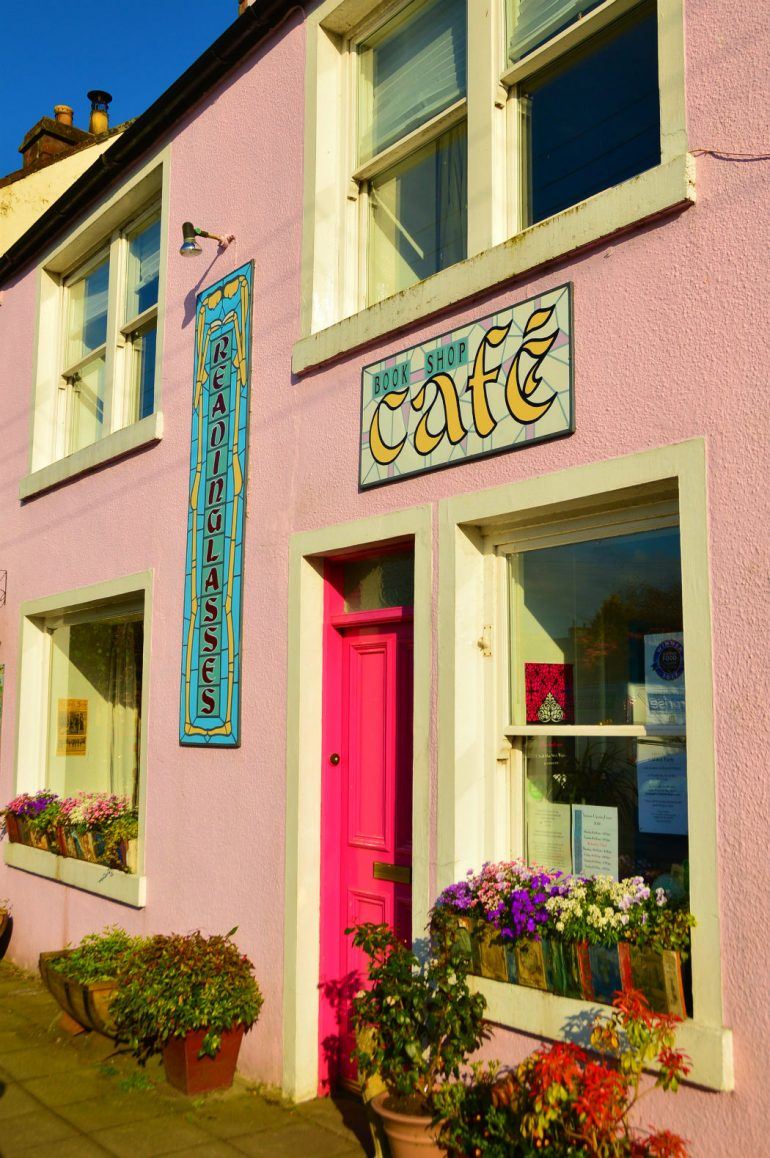 What to Pack for a Visit to Dumfries and Galloway
As the weather does vary quite a bit no matter what time of year you visit pack layers and bring some waterproofs if you have a more outdoor itinerary planned. This part of Scotland does not tend to be terribly fancy. However, the high-end hotels in the area (like Knockinaam Lodge and Trump Turnberry – more on them later) do have a bit of a dress for dinner thing going on so good to pack one more dressed up option.
1. Stay at Knockinaam Lodge
I fell in love with this hotel. It is located very near the most southwestern tip of Scotland (see below) and has a very magical, hidden away feel. The lodge is tucked away behind a cliff next to the sea. The small cove and beach are absolutely gorgeous. And then there are the 30 acres of gorgeous gardens – and a walking path to super cute Portpatrick.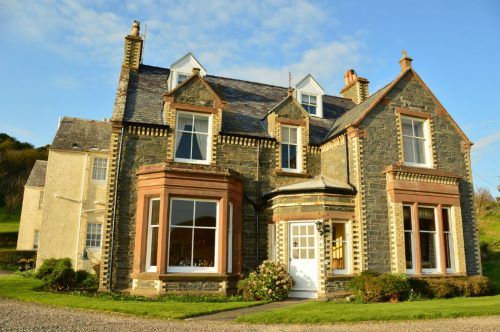 The Lodge has 10 gorgeous bedrooms and half have sea views. I had a lovely big comfortable bed tucked under the eaves and a great sea view. The house is extremely welcoming with a great big living area and bar on the ground floor. And the food! The menu features fresh, local produce such as Ayrshire Tubot and Galloway Lamb on the night I ate there.
Breakfast was another highlight! Go the full Scottish with sausage, black pudding, haggis and all the rest or go modern with salmon and a poached egg on brioche with Hollandaise.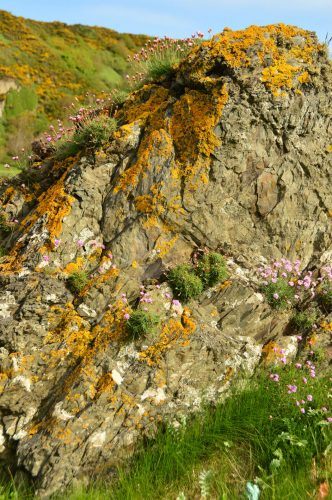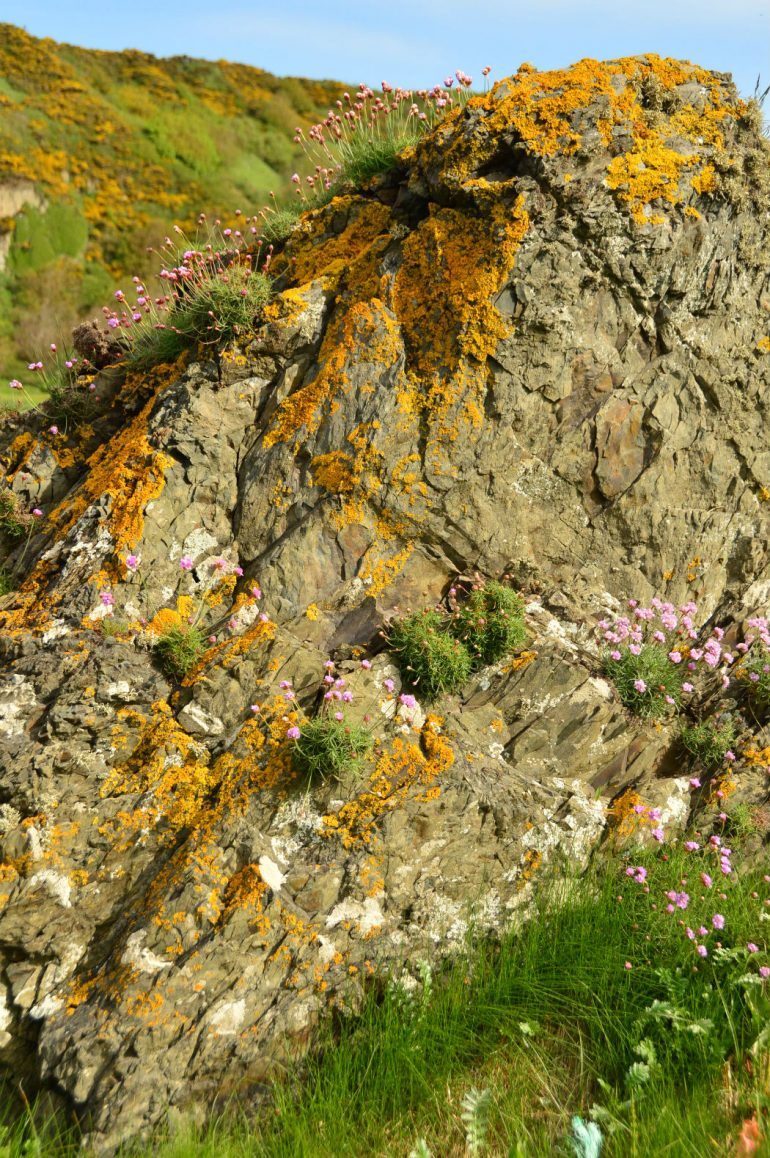 Knockinaam Lodge is steeped in history. Sir Winston Churchill and General Eisenhower met here during the Second World War. John Buchan visited Knockinaam Lodge and based some of his famous novel The 39 Steps around the area. It is a well-known spot for artists and writers to be able to escape and explore their creativity. I can completely see why. There is something very peaceful yet magical about this special area on the West Coast Scotland.
Top Tip: A car will be a huge help to find and explore around Knockinaam Lodge.
Click here for up to date Prices and availability for Knockinaam Lodge 
2. Visit the Mull of Galloway Lighthouse
The Mull of Galloway is the most southerly point of Scotland's mainland. The Mull of Galloway Lighthouse was built by Robert Stevenson in 1830 and stands 99 metres above sea level. It is possible to climb to the top of the lighthouse and see the view from the balcony. There is also an exhibition on the ground floor.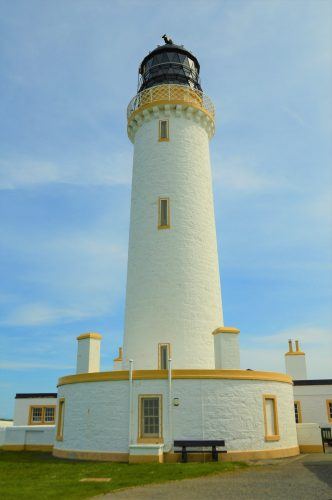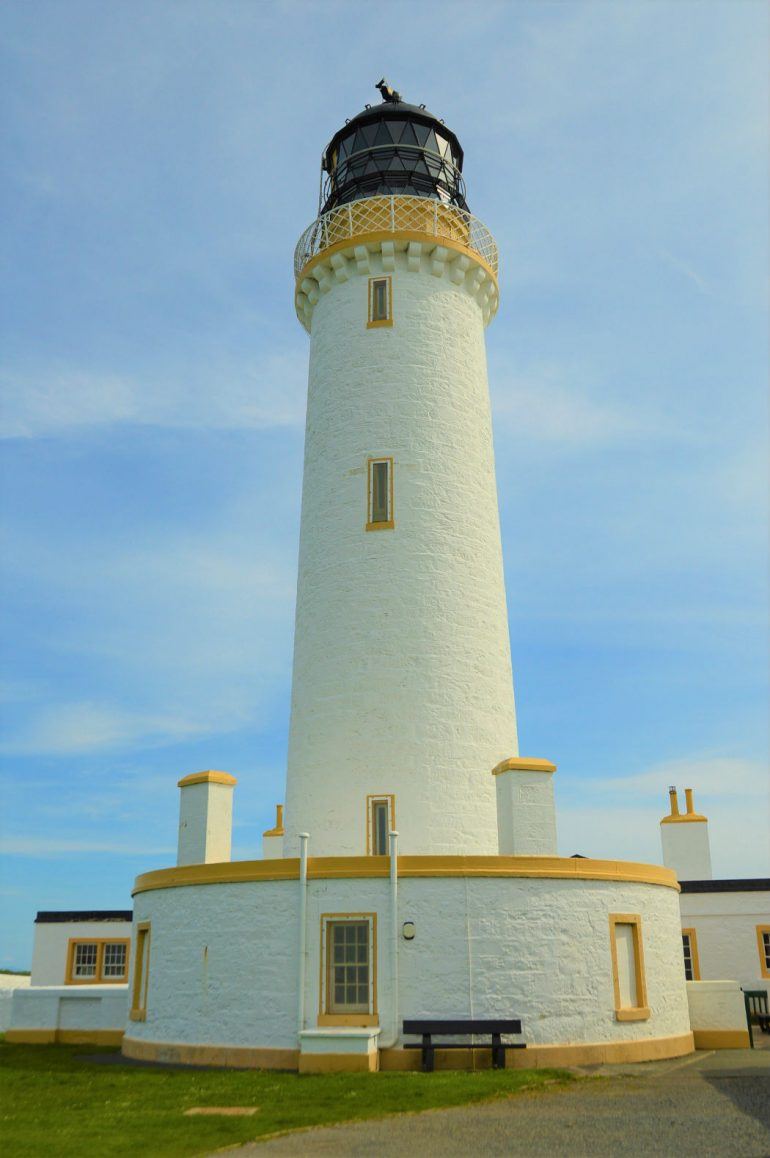 It is possible to do a nice almost circular walk from the parking area. Don't miss the view from the Lagvag viewpoint – this was my favourite. There is also a cute coffee house Gallie Craig which sits right on the cliff and provides stunning views.
The easiest way to get to the Mull of Galloway Lighthouse is by car along the A716 – follow the brown tourist signs from Drummore. If you are taking the train the closest station is Stranraer which is 35km away. The nearest bus stop is at Drunmore 8km away. A car is definitely the best option!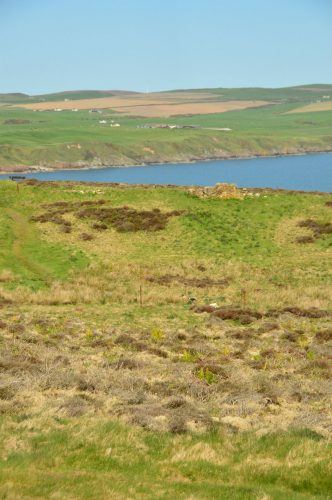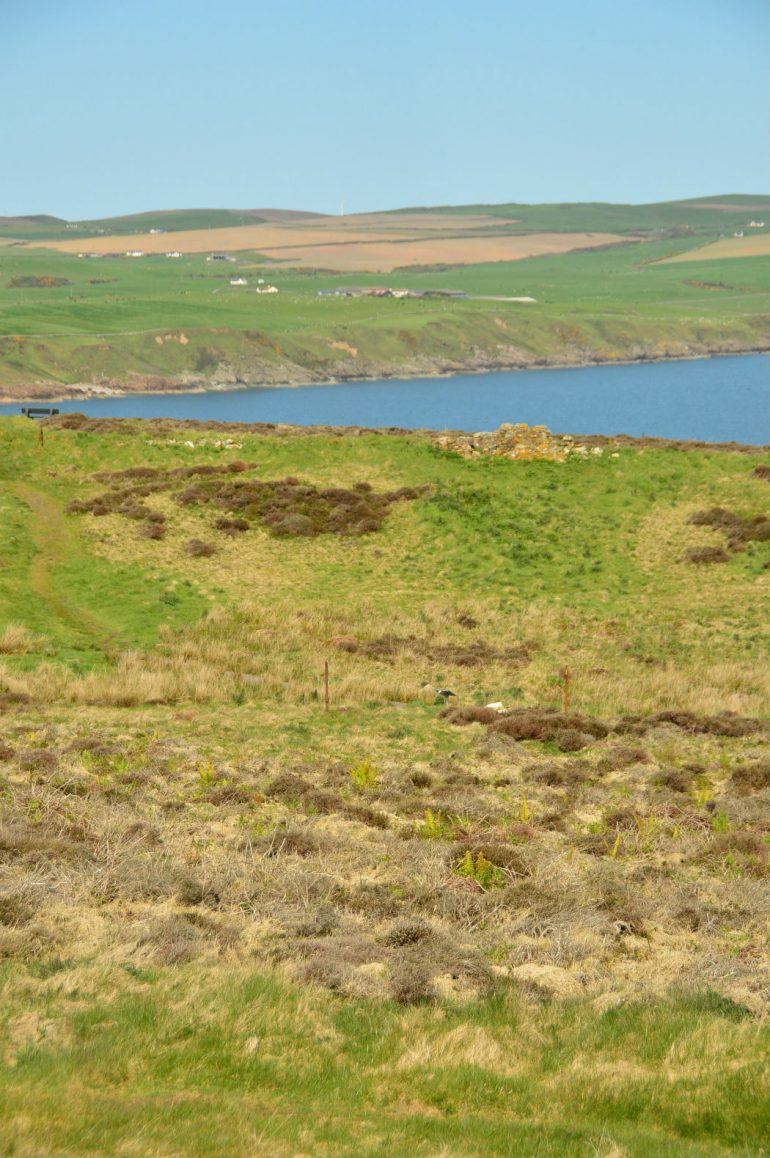 3. Have lunch at Campbells Portpatrick
Portpatrick is a picture-perfect town set on a small bay on the west coast Scotland. Pastel coloured houses and buildings line the bay. A former port it is now a seaside resort. There are some great options when it comes to Portpatrick restaurant choices. I chose to have a delicious seafood lunch at Campbells Portpatrickand can highly recommend their seafood tempura!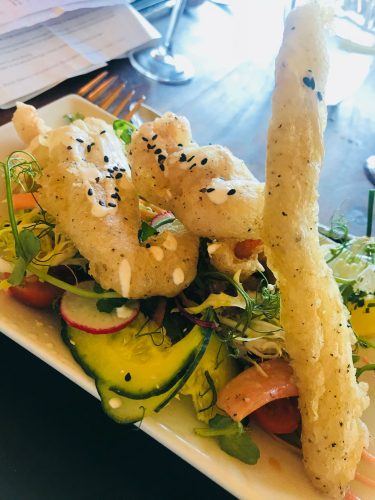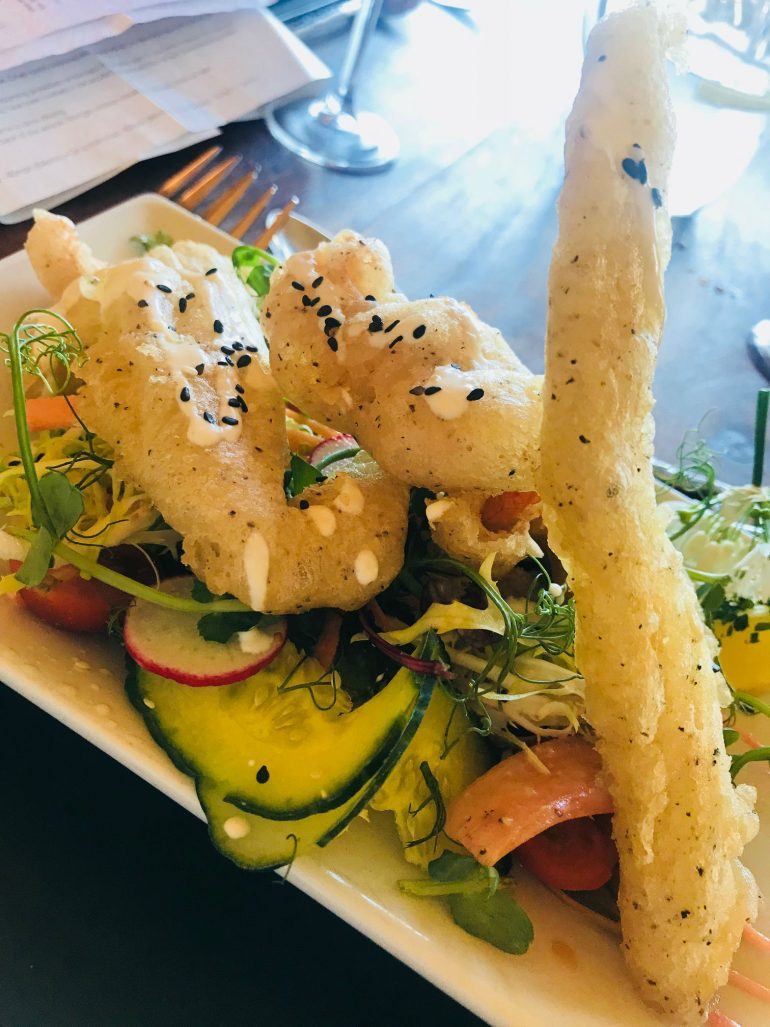 The Crown Hotel and the Port Pantry also come with good reviews. Don't miss visiting this lovely little town – it is extremely photogenic!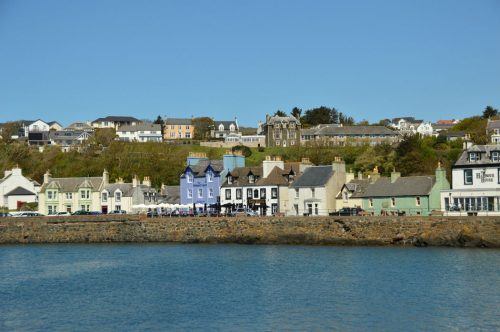 4. Buy a book in Wigtown
Wigtown was declared Scotland's National Book Town in 1998. This very cute town is now filled with bookshops and all businesses book related. Many of them sit around the town's charming main square. Every year in September the town hosts the Wigtown Book Festival. The festival runs for 10 days and features more than 200 events.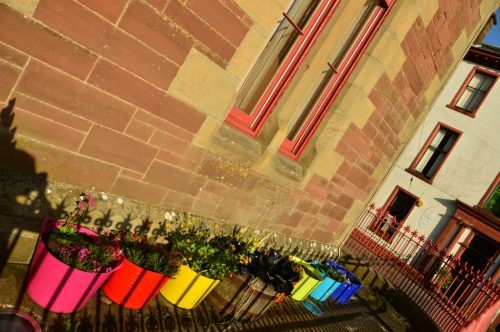 Wigtown is absolutely worth a visit outside of Festival time. It is very photogenic and in addition to books you can buy prints, cards and paintings as well.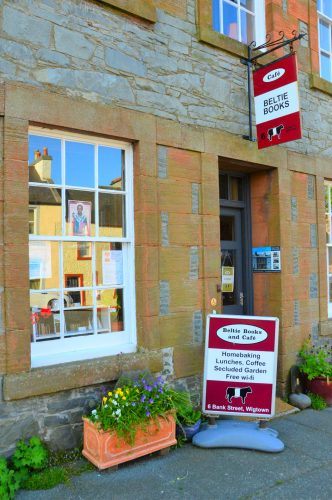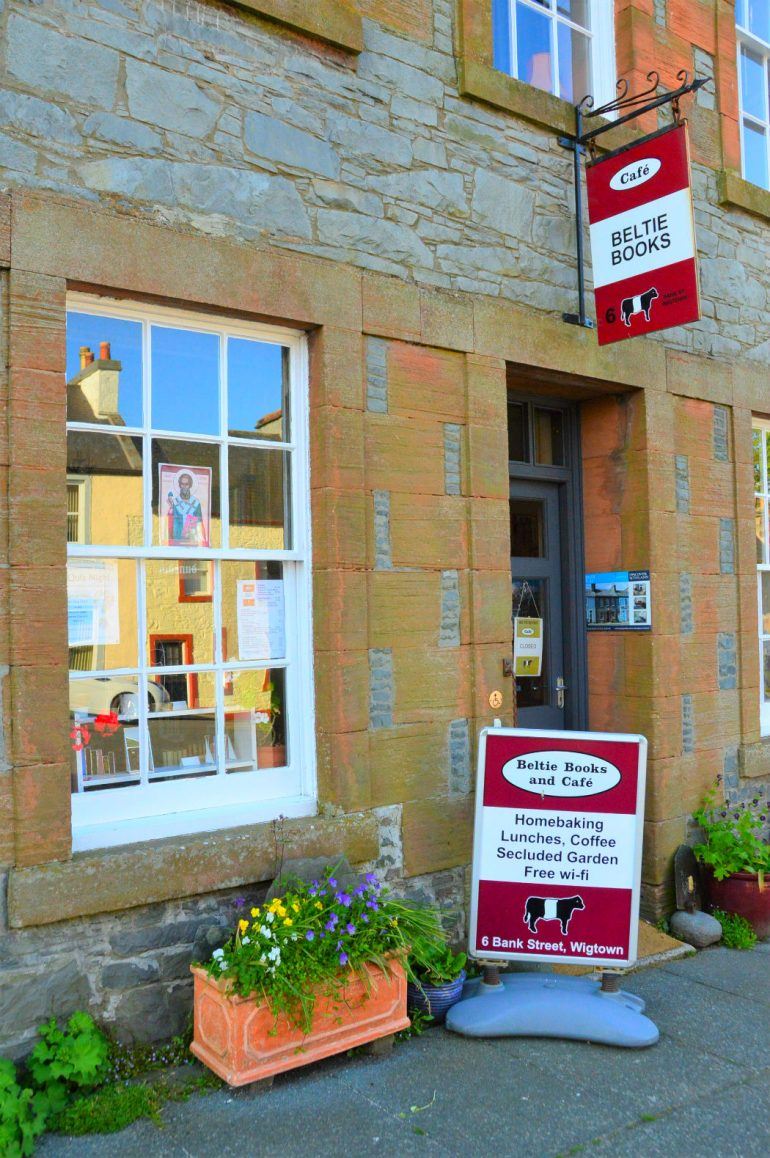 5. Drive through The Galloway Forest Park
I stumbled upon Galloway Forest Park by accident. I was working my way down to Wigtown and didn't even realise I was taking a particularly scenic inner route! If you are tight on time I highly recommend driving through this beautiful park. If you do have more time the park is filled with walking and cycling trails.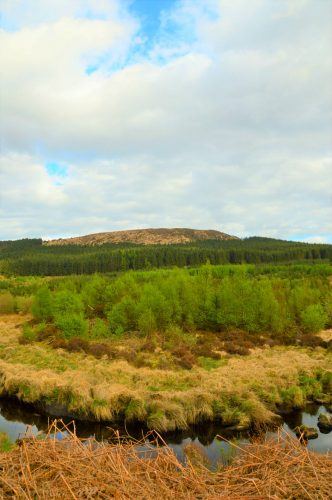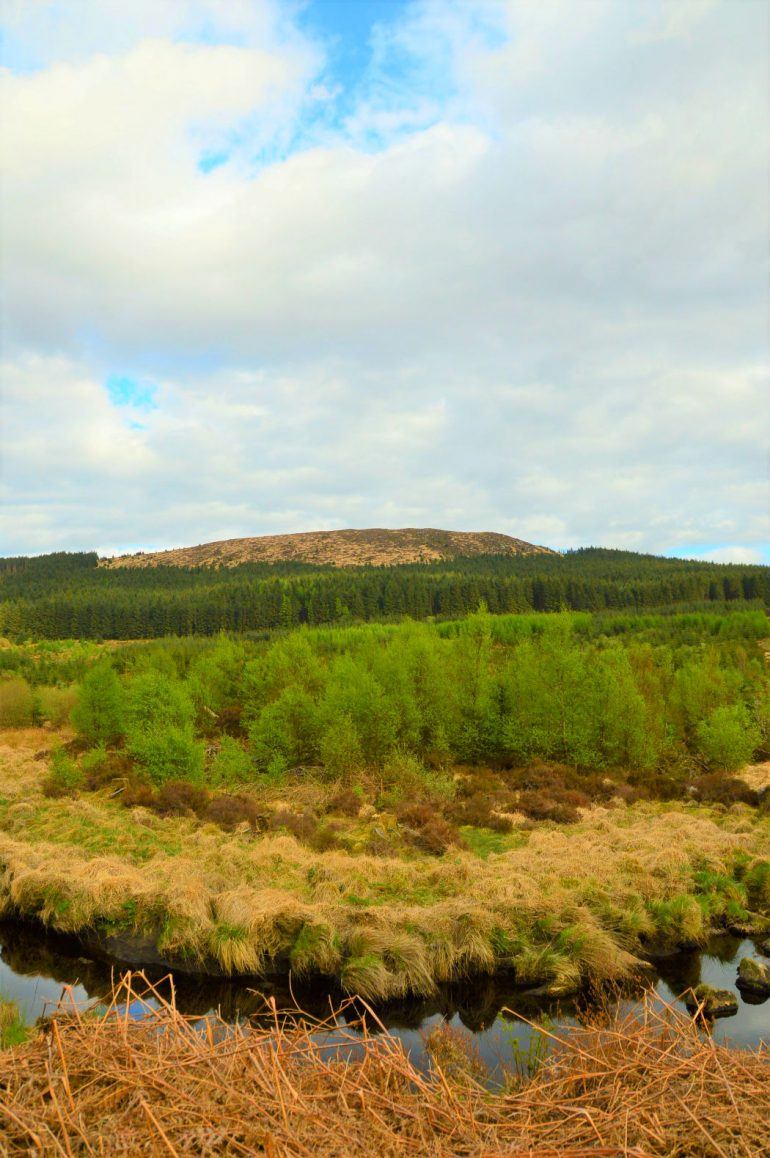 6. Visit Logan Botanic Gardens
The wonderful micro climate of this area of Scotland means that plants can be grown here that would not thrive in other areas of Scotland. Logan Botanic Garden is known as Scotland's Most Exotic Garden. It features plants from South and Central America, Southern Africa and Australasia that are rarely seen in the United Kingdom.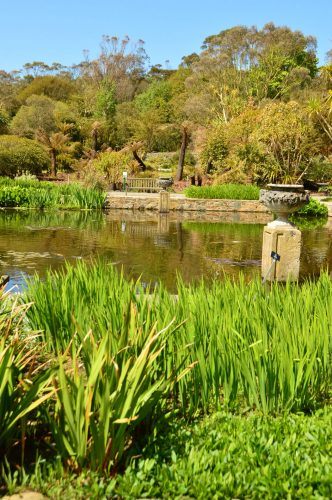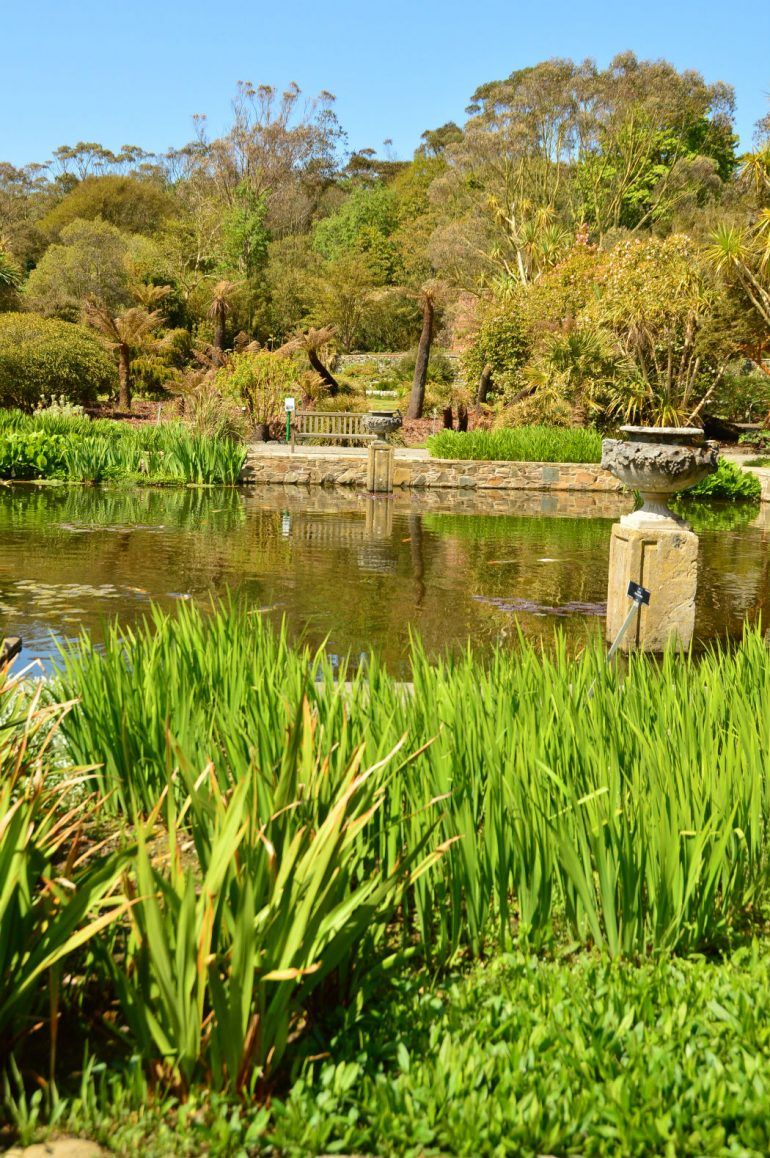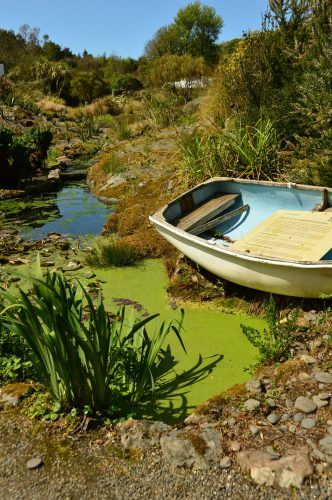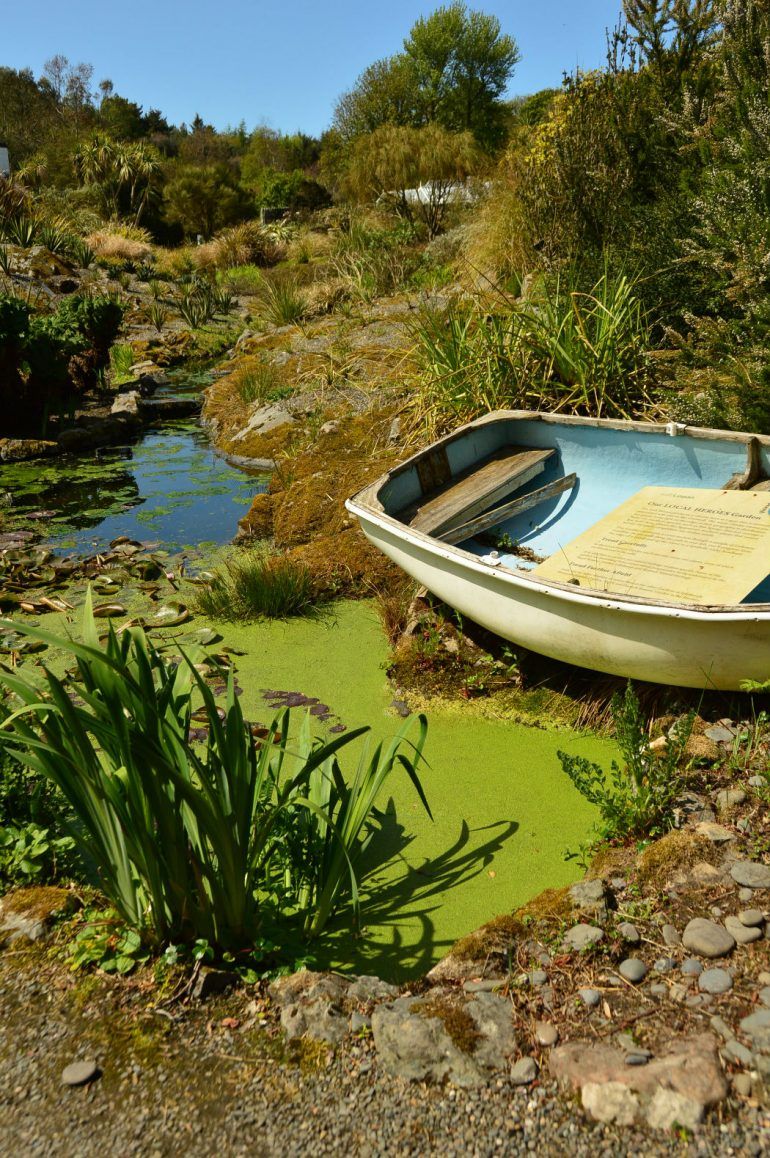 There are some lovely walks, a Walled Garden, fish pond and the award winning Potting Shed Bistro for some lunch.
7. Eat seafood
When in Rome! This area is full of fabulous seafood. Enjoy it at Knockinaam Lodge or head at several Portpatrick Restaurants – perhaps the centre of great seafood eating in Dumfries and Galloway. Moores Fish and Chip shop at Castle Douglas also comes with good revieww.s
8. Take the Southwest coastal drive 300 route
Any stories about driving around Scotland normally focus on the justifiably wonderful NC500 which runs through the jaw droppingly beautiful Scottish Highlands (Read my posts on the 12 Best Things to do in the Scottish Highlands and my 10 night Scottish Highlands Itinerary). The Southwest Coast Drive 300 route is considerably less well known – but in many ways just as beautiful.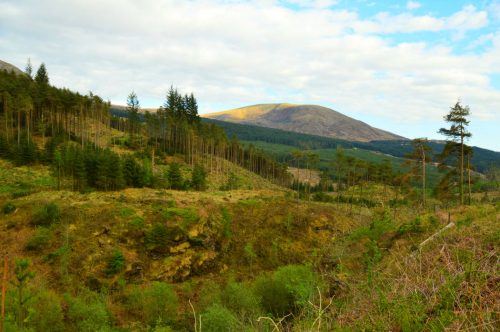 The route is just over 300 miles and is circular so you can start it in many different spots. A good place to start is Lockerbie. The route can then be followed to Dumfries and then all along the coast to the Mull of Galloway and back up through Girvan.
9. New Galloway Tea Rooms
On the edge of Galloway Forest Park and Loch Ken is the very cute town of New Galloway. The town dates back to 1633 and is the perfect spot to explore Loch Ken and Galloway Forest Park. The town is known for having great tea rooms. A highlight is Kitty's – it is well known for its home cooking and stunning building.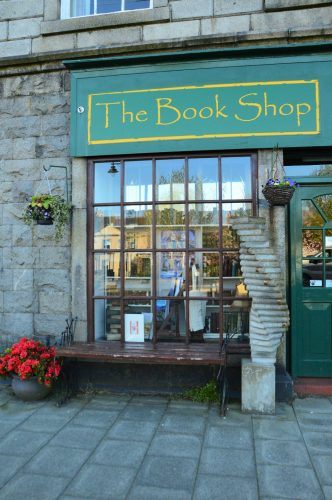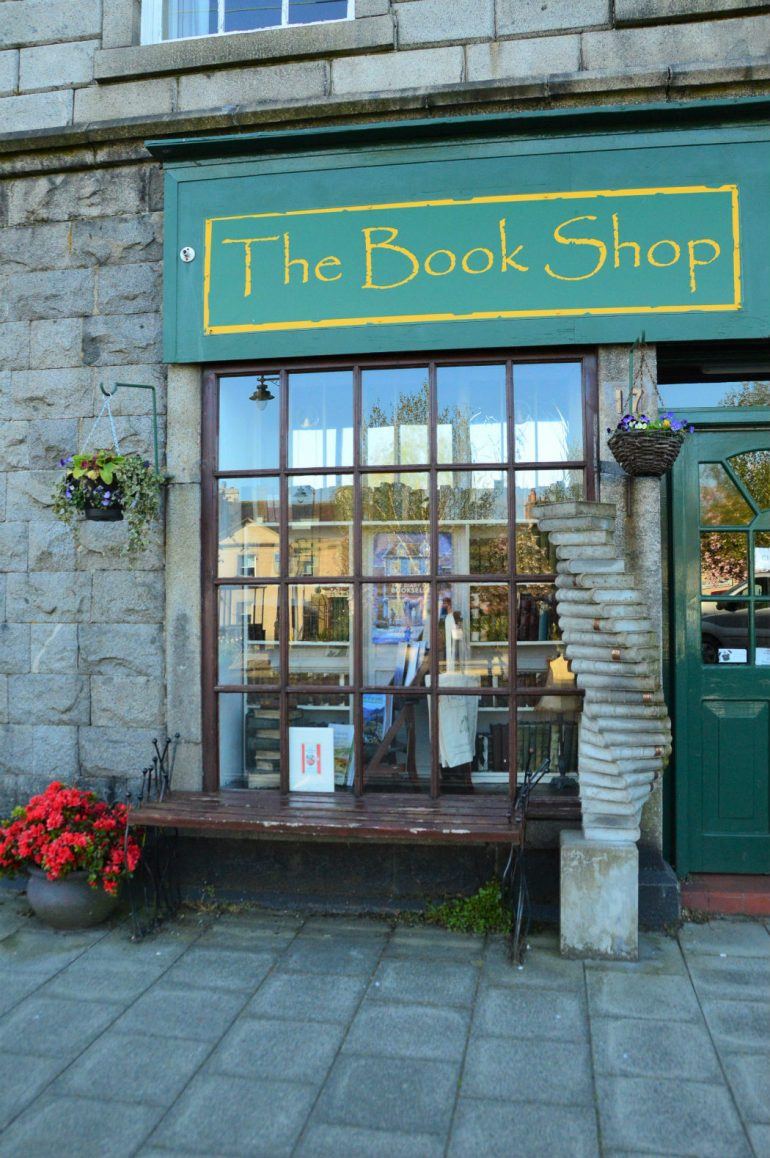 10. Drive Loch Ken and visit Threave Gardens
Threave has a stunning garden filled with water sculptures and heathers. It also brags the UK's only bat reserve! There is a cafe, shop, picnic area etc etc and Threave House Threave Castle is also nearby but a boat is needed to gain access. Loch Ken runs for 9 miles with the village of Glenlochar at the south end.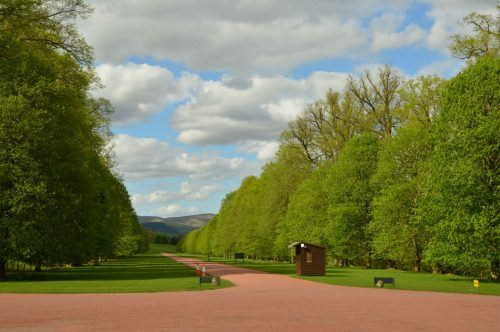 11. Drumlanrig Castle
It goes to show how many amazing castles there are in Scotland that I had never heard of Drumlanrig. Anywhere else this would be a major tourist attraction! It is an absolutely stunning Castle – its pinky-red bricks look amazing in the sunlight. The 17th-century castle sits on the 120,000 acre Queensberry Estate. There are several trails around the estate – from 1.5 to 7km. They can be explored on foot or by bike. The estate also has a tea room and gift shop for snacks and browsing.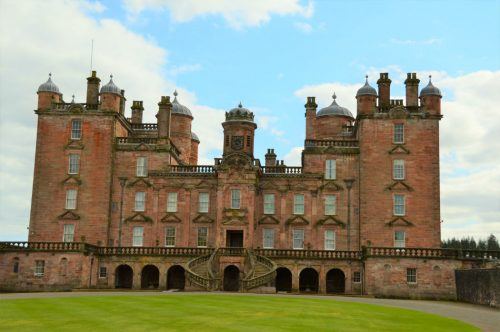 Looking for a physical adventure whilst in Scotland? Why not climb its highest mountain Ben Nevis – Read my post on climbing Ben Nevis here.

Comments
comments