Things to do in One Day in Kuala Lumpur
The following two tabs change content below.
Hi! I became a travel blogger a year ago after 15 years in big corporate marketing jobs. I now do a mix of digital marketing consulting and blogging - hoping to make it 100% blogging eventually! My blog is about luxury adventures in Emerging Destinations that end with a high thread count on your sheets. My key focus is emerging destinations - whether it is a country that has not been visited much or a lesser known part of a well known country. And lots of food and wine and fun! My site is https://theboutiqueadventurer.com and on facebook I am The Boutique Adventurer on IG @theboutiqueadventurer twitter @theboutiqueadv and Pinterest @theboutiqueadve.
Latest posts by Amanda OBrien (see all)
The original intent was for this to be 24 hours in Kuala Lumpur. But thanks to monsoon rains in Koh Samui things went a bit wrong and the plan had to be revised! I did manage to tick off a few key activities – here are the places to visit in Kuala Lumpur in one day:
Places to Visit in Kuala Lumpur in One Day: Where to Stay
I stayed at Sama Sama hotel which is literally at the airport – well via a covered walkway. The best thing about this very nice hotel is that there is a buggy that meets you on the 2nd floor of the airport and drives you to the hotel – this was huge fun! See my full review of Sama Sama here.
The original plan was to get in at 11 pm and have the full next day in Kuala Lumpur then fly out the following day at 9 am. This would have meant two nights at Sama Sama and this would have been perfect. The revised plan involved arriving at Sama Sama at 4 pm and then flying out the next day at 9 am.
The location of this hotel makes it perfect for a flying visit. As it is at the airport you have another excuse to get in the buggy and go back to the airport and hop on the KLIA express which will take you to Kuala Lumpur central in 28 minutes for 50 RMB.
Places to Visit in Kuala Lumpur in One Day: Batu Caves
My first stop was Batu Caves. I took the KLIA express to Kuala Lumpur Central. This is the main interchange station in Kuala Lumpur so it is perfect for getting around. I hopped on the KTM direction Batu Caves which was under 6 RMB return. The trip takes about 30 minutes each way.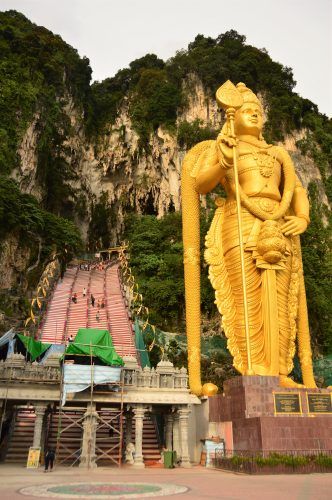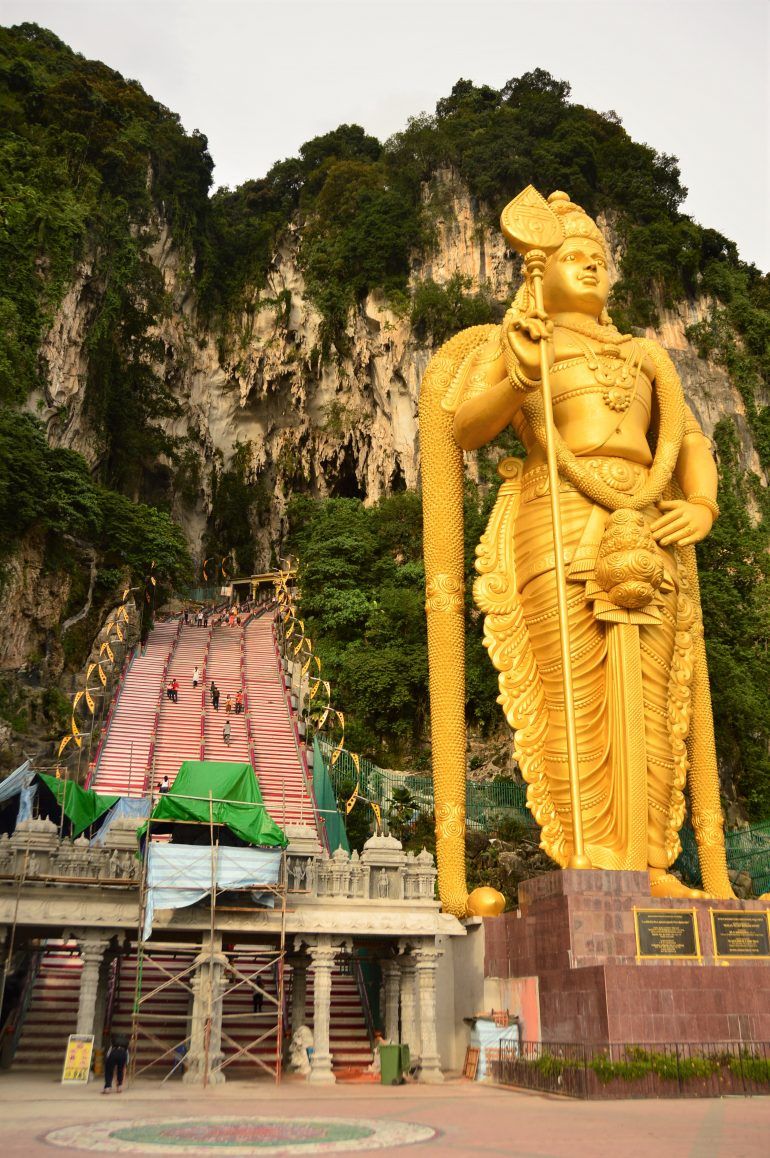 From the station it is about a 5-minute walk to the caves and clearly signed – you can also follow the souvenir stalls as they are always a good indicator of a key tourist site being nearby!
There is no payment for entry to the caves. There is a tourist attraction like a cave museum type thing next door to it but no time for that. The most impressive thing to see is the main entrance to the caves with the giant gold statue, massive stairs and monkeys galore. Be careful around the monkeys as they will grab random items from you! And women need to have their arms and legs covered as there are temples in the cave.
Head up the stairs and get a bit of a workout and then you'll be at the entrance to the caves themselves. The caves are very high and have a couple of working temples inside. There isn't a lot to see, to be honest but the whole thing makes for a couple of good photos and a bit of a workout!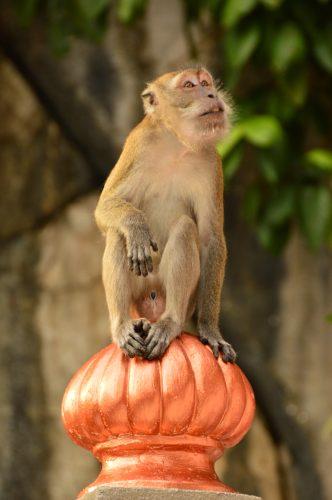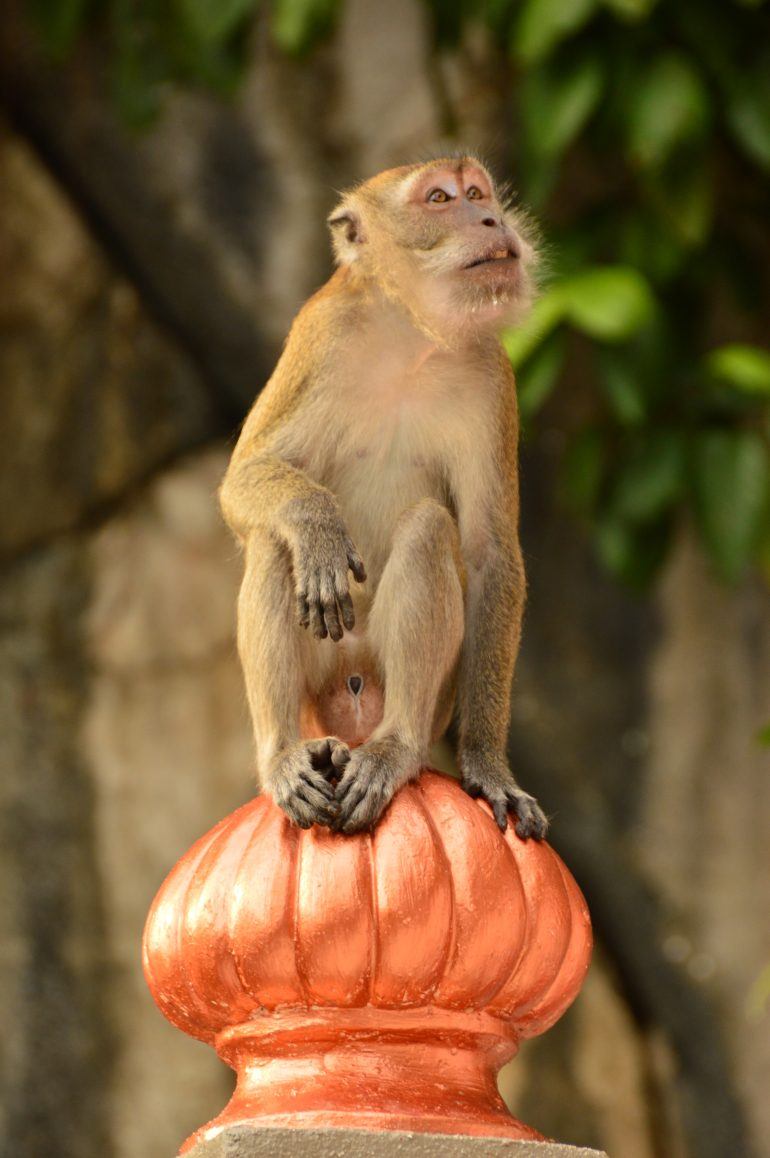 Head back to the KTM station and back to Kuala Lumpur central. Once there swap to the light rail and head for the KLCC stop. You will literally come out at the Suria KLCC mall which is at the base of Petronas Towers. Take a right and head around the building to what looks like the business entrance. This is where you head to buy a ticket to head to the top of Petronas Towers. Unfortunately it was sold out once I got there. The tickets are done on a first in best dressed basis so perhaps a Friday at 630pm wasn't the best time!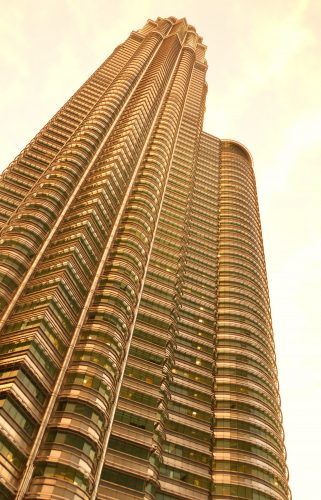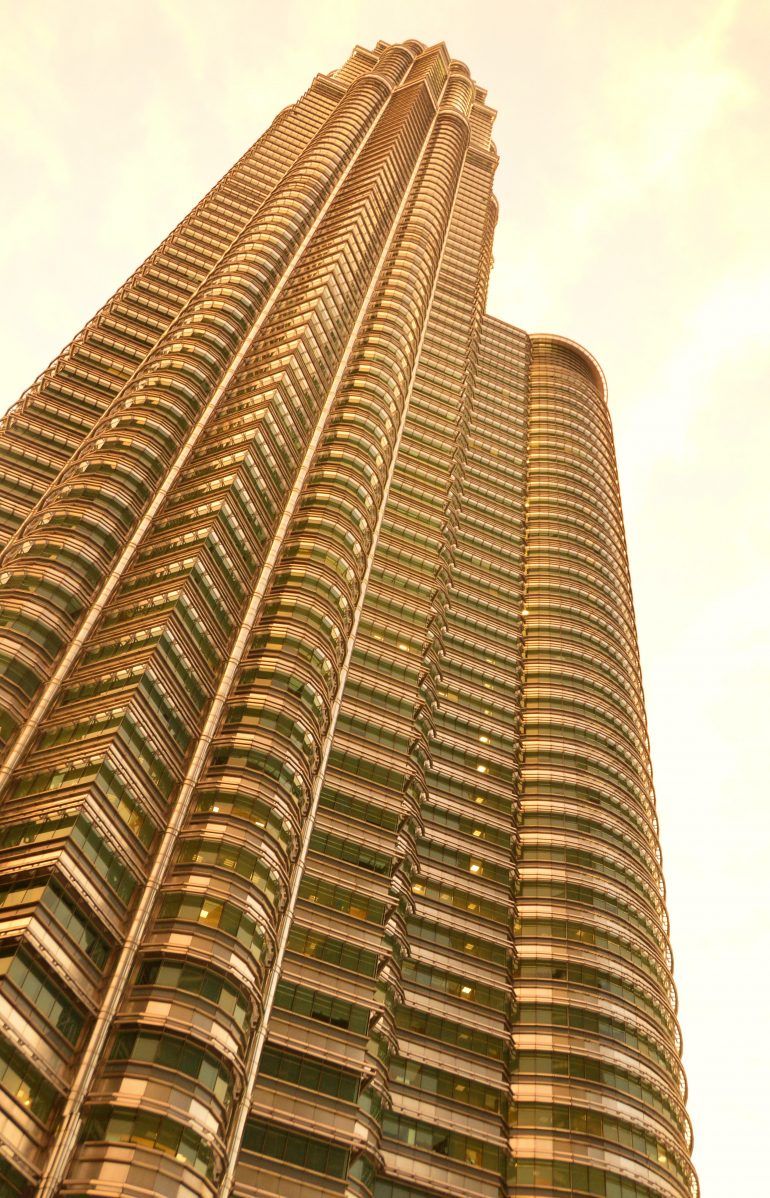 After this you can then head for a wander through the KLCC mall which has something for everyone. I always like to try to find local designers. I had a couple to visit that I didn't manage to get to but perhaps you can benefit from my research and let me know how you go:
-Aseana – located on the ground floor and features different designers from the region
-Farah Khan – ground floor G13 – east meets west and apparently good frocks
-Naquirkee – level 2 – quirky shoes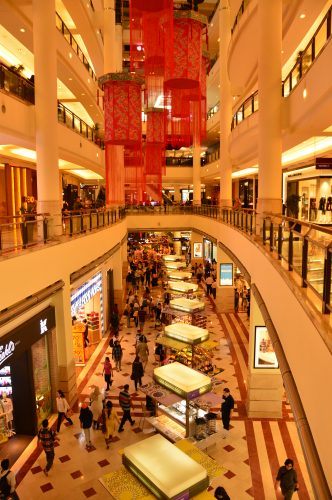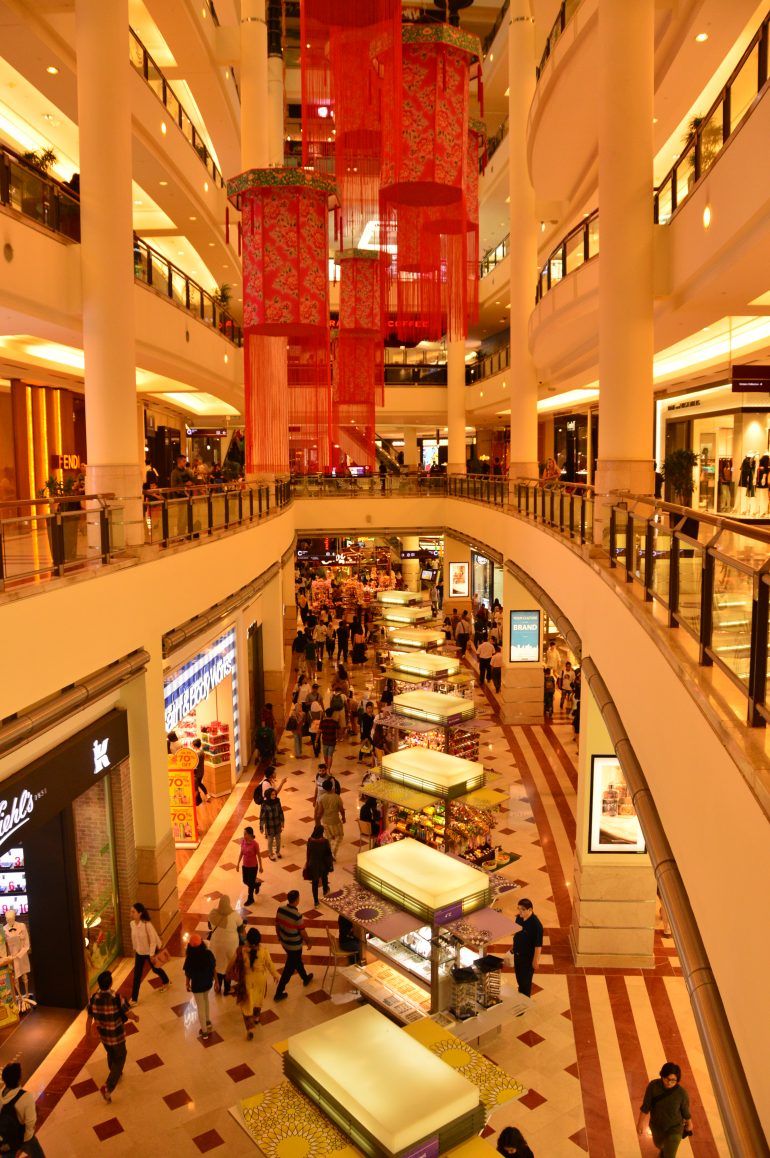 Places to Visit Kuala Lumpur in One Day: Where to Eat
For lunch, I was planning to head to Lot 10. Lot 10 is a shopping centre that is supposed to have an amazing food court. Again please check it out and let me know!
Lot 10 is supposed to be a good shopping centre and again I had one local designer pulled out to visit:
-Zang Toi – P6 and P7 on the 4th floor – flouncy skirts and embellished shoes
I had dinner at Sama Sama – room service hamburger which was delicious. There is nothing like room service and dinner in bed after a lot of travelling and a busy day! And it was very easy to get my Netflix up and running – dinner and Netflix in bed is just perfection!
Places to Visit Kuala Lumpur in One Day Useful Links:
Got two days in Kuala Lumpur? Check out this great post on what to do
Accommodation:
Check out my detailed review of Hotel Sama Sama here
Great places to stay in Kuala Lumpur
Here is another Visit Kuala Lumpur in One Day Itinerary
And some more advice on What to do in Kuala Lumpur
Flights:
Check out my review of Malaysia Airlines Business Class here
Tours:
Travelling solo? Here are a few group tour options:

Comments
comments