The Four Seasons of the Adirondack Park
The following two tabs change content below.
I work as a freelance writer in upstate, NY. Most of what I do is content writing, but I like to get creative with words as well. My creative work has been published by NY Literary Magazine, Anti-Heroin Chic Magazine, Little CAB Press, RumbleFish Press and The Poetry Quarterly. https://roccorolla.wordpress.com/
Latest posts by Rocco Marinelli (see all)
The Adirondack Park is located in upstate New York. It covers approximately 6.1 million acres of land, which is more than Yellowstone National Park, the Grand Canyon and the Great Smoky Mountains combined!
57% of the land is privately owned and it contains 102 towns and villages, one of which I happened to grow up in.
The park has a year-round population of about 132,000 people, with an additional 200,000 calling this place home on a seasonal basis.
Part of the reason this is such an attractive place to visit is its many natural beauties. The Adirondacks host over 10,000 lakes and 30,000 miles of rivers and streams!  https://www.apa.ny.gov/About_Park/index.html
I want to take you on a quick tour through the area that I once again call home.  Mother Nature provides the dramatic changes of scenery as we roll through the four seasons.
Winter

When Old Man Winter arrives in the mountains, the bright sunshine does little to warm the air. Ice crystals shimmer like diamonds and skiers delight in the white powder that covers everything.
If skiing isn't your thing, a romantic one-horse sleigh ride is something you might want to check out at least once in your lifetime.
---
Spring

When the snow finally melts in the spring, the streams and rivers of the Adirondacks swell and whitewater rafting is an exhilarating activity that is guaranteed to make your heart race. Guided trips are available for rafters of all levels of experience.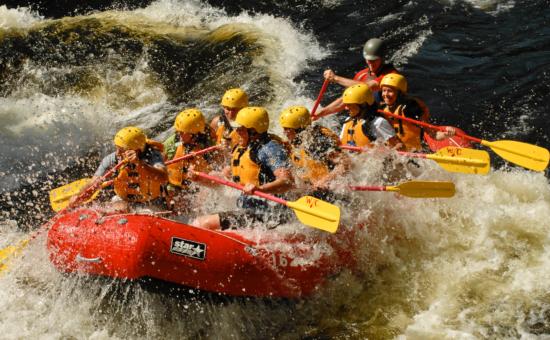 ---
Summer

There tons of things to do in the Adirondacks in the summer. It really depends on what you feel like. Tourist season is in full swing, so many of the local businesses are open and there is a much more commercial feel to the area.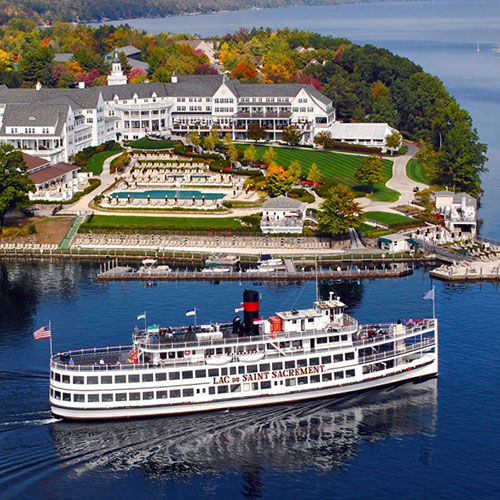 ---
Fall

Summer traditionally goes by much too fast and it doesn't take long for the trees to start changing color. Leaf peepers come by the 1000's each year to take in the spectacular beauty of the fall foliage.
This style of chair is known simply as an "Adirondack " chair, very comfy.
As you can see, the Adirondacks are a truly beautiful place to live and visit, no matter what time of year it is. So the next time you plan a vacation, regardless of what season it is, consider rolling north to the Adirondacks of Upstate, NY.

Comments
comments