Film News – Sterling K. Brown Discusses The Predator + Hotel Artemis
The following two tabs change content below.
TheTurnerTalks
Freelance Writer. History Graduate from the University of Southampton. Reviews Films, TV and Video Games and you can also find the articles and reviews I publish here on my personal blog theturnertalks.com.
Latest posts by TheTurnerTalks (see all)
Sterling K. Brown has had a meteoric rise as an actor in the entertainment industry. His breakout roles in television shows such as The People v. O. J. Simpson: American Crime Story and This Is Us announced him as an extremely promising talent and he is now beginning to make some moves in the film industry. He had a role in Black Panther and he has starring roles in Hotel Artemis and The Predator. In an interview with Collider, he discussed both of these films.
The Predator
This is what Sterling K. Brown had to say on the process of joining the cast of The Predator:
"Well, John Davis was a producer on the project and he was a fan of This Is Us, and he had an idea of me playing this particular character in the new Predator film. I read it and I was like, 'Wow.' He saw me as this character, which is completely different from what I do on This Is Us. That was exciting because often times people will see me and offer you something similar to what they have already seen you do before."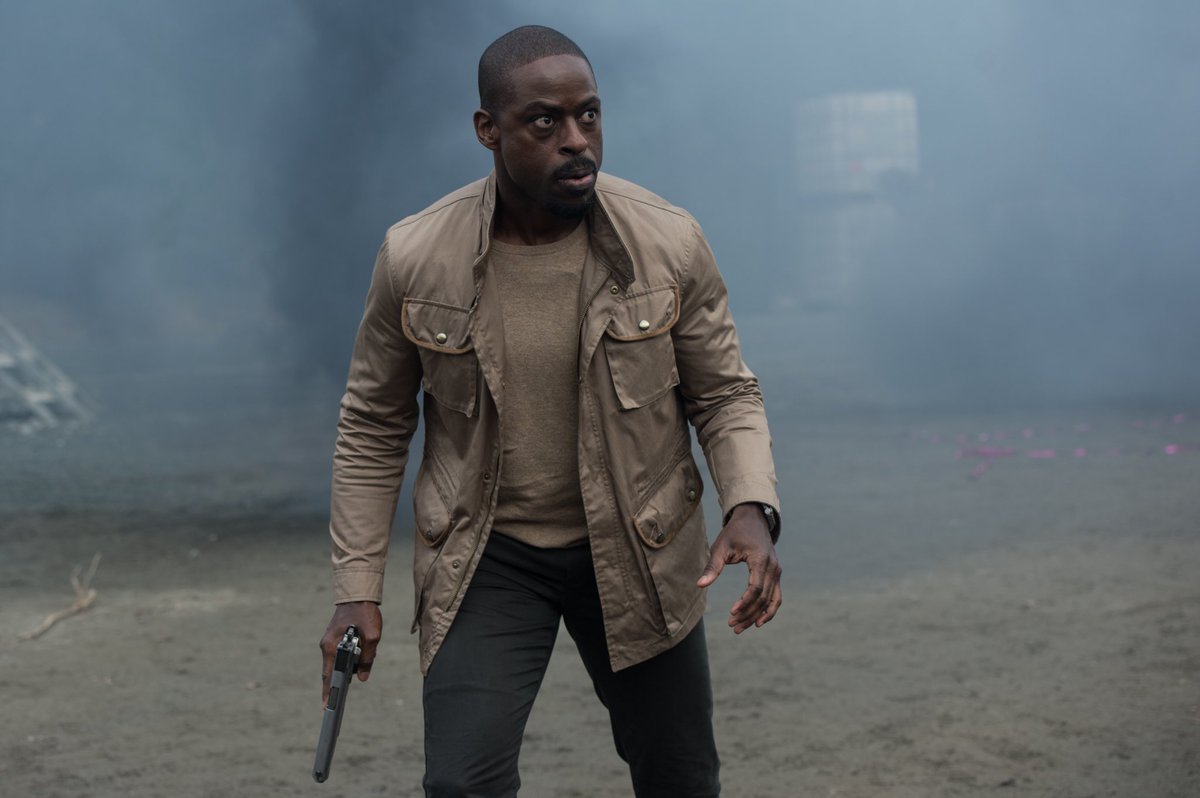 "He saw me and said, 'No, this guy can act. Let's give him something completely different so we can flip the switch on people.' So, that was the first draw. Shane, I mean, Lethal Weapon, he was 21, bro! 21! Kiss Kiss Bang Bang is my joint. You get a chance to read the script- he's got this wicked sense of humor, he has an intimate knowledge of this world of The Predator because he is in the first Predator film. So, there's an investment for him on a personal level. He and his writing partner, Mr. Dekker, are just bad boys. Once you read it you're like, 'Okay I'm in.' It was that simple."
Hotel Artemis
Sterling K. Brown also shed some light on what it was like to work with Jodie Foster in Hotel Artemis:
"Talk about somebody that you've watched since you've been a child. Somebody who has been in this business for over 50 years, right. It was one of those moments where it's like Clarice Starling is right on the other side of the screen, and we're talking to each other right now. You pinch yourself for a second and then you re-engage and realize what my fellow actors giving me right now is something I can use, and make sure you're giving her something back."
"Then you drop into the present moment and everything takes care of itself. More than anything else- more than transformation, more than speech or dialogue or any sort of tricks- is the ability to be present and in the moment, that any actor will respond to quicker than anything else. That's what Jodie is. She's dropped in, she's ready- whatever you give her she'll give you something back. So, that was awesome."
Thank you for reading this article! You can find my other articles here on Soapbox as well as my reviews which you can also find at my blog theturnertalks.com.

Comments
comments