Film News – Ron Howard Talks About Making A Star Wars Movie + Practical Effects
The following two tabs change content below.
TheTurnerTalks
Freelance Writer. History Graduate from the University of Southampton. Reviews Films, TV and Video Games and you can also find the articles and reviews I publish here on my personal blog theturnertalks.com.
Latest posts by TheTurnerTalks (see all)
Solo: A Star Wars Story is available to see in cinemas worldwide and it is a film that did not always have Ron Howard as its director. As I am sure you know, Christopher Lord and Phil Miller were the original directors of the film but they were fired after differences with Kathleen Kennedy, Head of Lucasfilm, as well as screenwriter Lawrence Kasdan about the way Solo was being made.
Ron Howard
Ron Howard stepped into the director's chair and, at a conference for the film's press junket, gave some insight into what it was like to make a Star Wars film:
"It's the galaxy far, far away. The level of anticipation is really unlike anything I've done, and I've done some pretty big titles with a lot of interest. It's amazing! I'm at a point in my life where I like experimenting. I like to take some chances, and I'm not too worried about the outcome. I want to have the creative experience, and I felt that way about jumping into a Star Wars movie, but I also felt that way about jumping into the Beatles documentary. From the moment it was announced, it was, 'Ron, don't fuck this up!' Of course, you know that the fans care, and they should care."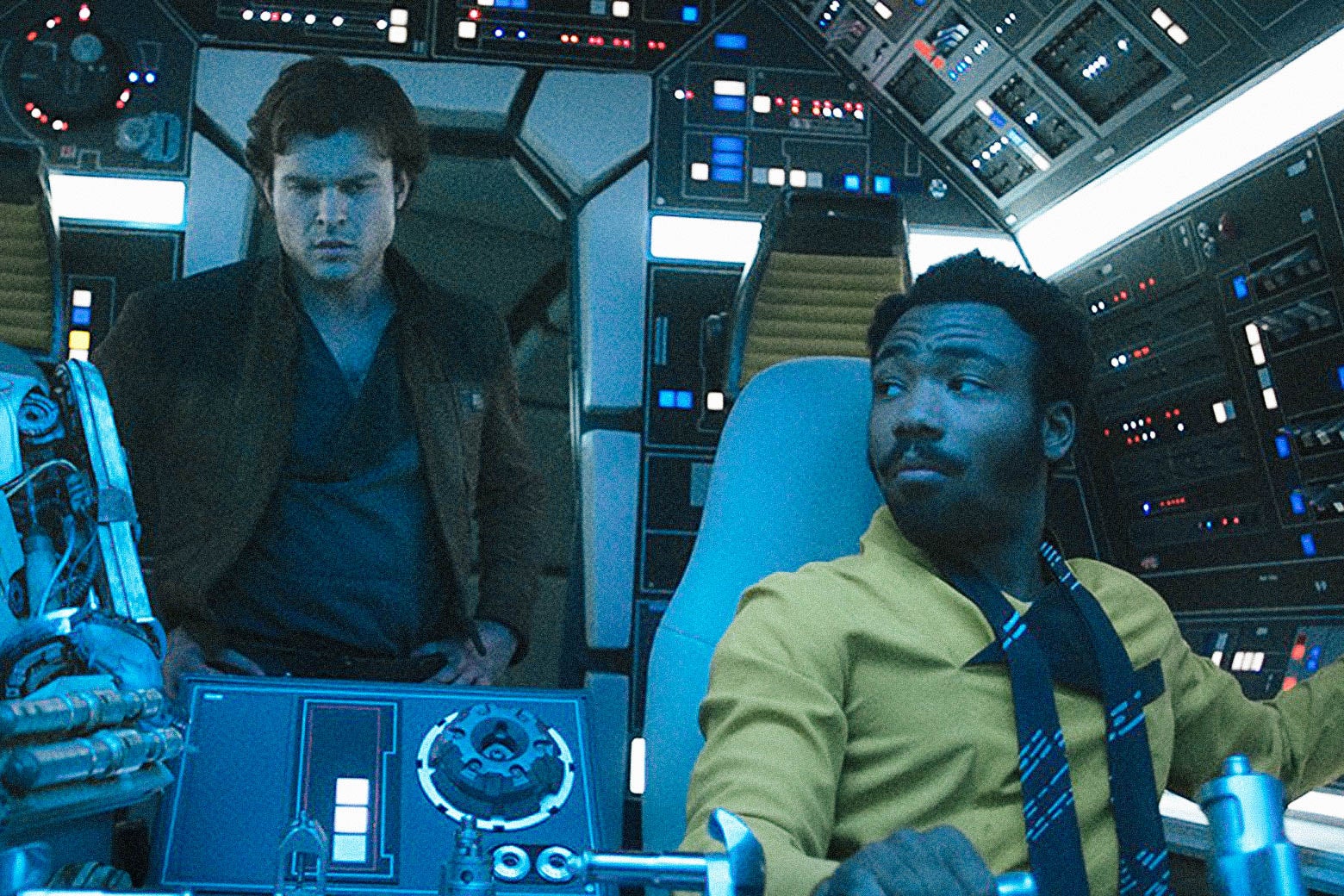 Practical Effects
Howard also discusses the importance of using practical effects:
"As great as visual effects and CGI are, in-camera is always what you want to go for first. And so, with the Millennium Falcon and the great sets, the approach was always to try to get as much in-camera as you could. That's what's so magical and amazing about ILM and what they can do to make the experience as palpable and immersive as it could possibly be. It's a blast! The people around a movie like Solo are so dedicated to not just what's existed before, but what else they could do within that framework, universe and galaxy. Creatively, it's unbelievably stimulating for a filmmaker. And Bradford Young did a great job. The look is a little different than how the movies have looked before. It's an aesthetic that I thought was incredibly exciting."
Thank you for reading this article! You can find my other articles here on Soapbox as well as my reviews which you can also find at my blog theturnertalks.com.

Comments
comments