Film News – Margot Robbie Discusses The Harley Quinn Spinoff
The following two tabs change content below.
TheTurnerTalks
Freelance Writer. History Graduate from the University of Southampton. Reviews Films, TV and Video Games and you can also find the articles and reviews I publish here on my personal blog theturnertalks.com.
Latest posts by TheTurnerTalks (see all)
While Suicide Squad was pretty much reviled by film critics, individual aspects of that film such as the portrayal of Harley Quinn by Margot Robbie was received quite well. Talk and rumours about another DC film with Harley Quinn in it has been around since the release of Suicide Squad and these rumours range from a solo film to a film where she is part of an ensemble cast like Gotham City Sirens or Birds of Prey. The possibility of the latter being made seems to be very likely when you consider that Cathy Yan was hired by Warner Bros. to direct the film.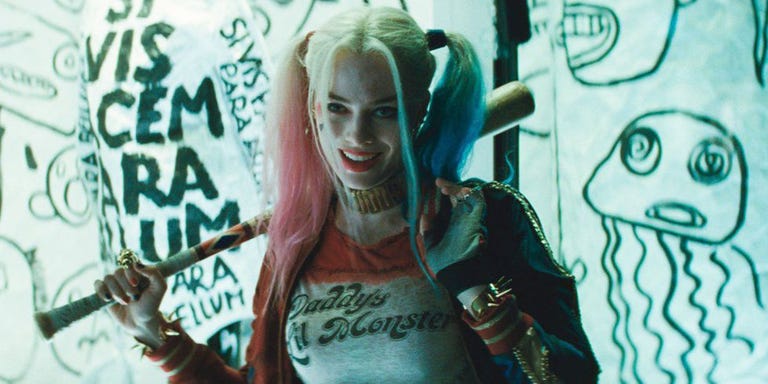 Margot Robbie
Margot Robbie recently spoke to Collider about the future of Harley Quinn in the DC Universe. Here are the comments she made:
"I pitched the idea of an R-rated girl gang film including Harley, because I was like, 'Harley needs friends.' Harley loves interacting with people, so don't ever make her do a standalone film. She's got to be with other people, it should be a girl gang. I wasn't seeing enough girl gangs on screen, especially in the action space. So that was always a big part of it."
"And then of course having a female director to tell that story. And giving a female director the chance to do big budget stuff. They always get 'Here's the tiny little film'… I was like, 'I love action. I love action films. I'm a girl. What, are we meant to only like a specific thing?' So it was a hugely important to find a female director for this, if possible. But at the end of the day — male, female — the best director gets the job and Cathy was the best director."
Thank you for reading this article! You can find my other articles here on Soapbox as well as my reviews which you can also find at my blog theturnertalks.com.

Comments
comments