Film News – Mamma Mia: Here We Go Again Cast Members Discuss Being Around Cher On Set
The following two tabs change content below.
TheTurnerTalks
Freelance Writer. History Graduate from the University of Southampton. Reviews Films, TV and Video Games and you can also find the articles and reviews I publish here on my personal blog theturnertalks.com.
Latest posts by TheTurnerTalks (see all)
It was in 2009 that the financial success which was Mamma Mia was released in cinemas. Now, nine years later, a sequel titled Mamma Mia: Here We Go Again has come out to a much more favourable critical reception than the original. Cast members from the original film such as Meryl Streep, Pierce Brosnan, Julie Walters, Colin Firth and Amanda Seyfried reprised their roles for this sequel which also has new cast members in the form of Lily James and iconic musician Cher.
Cher
Indeed, Cher is no stranger to acting as she starred alongside Meryl Streep in Silkwood. Clearly, someone who is as iconic as Cher in the entertainment industry will cause some of those in her presence to be starstruck and some of her cast members eulogised about Cher to Variety on the red carpet for a London premiere of the movie:
Christine Baranski: "I loved her when I was a teenager and I thought, 'Now I'm making a movie with her.' We got to hang out and talk about the early days of Sonny and Cher."

Andy Garcia: "Acting with her was on my bucket list. The acting is one thing but the singing and all that… you have to look up to the heaven and say thank you."
Mamma Mia: Here We Go Again
Other cast members spoke about the film itself when it came to how much they liked working on it as well as its uplifting nature:
Amanda Seyfried: "I enjoyed it more than I did the first time around. I couldn't be happier with how it turned out."

Christine Baranski: "The world's in a sorry state right now and people are angry and scared. This movie is a trip to a Greek island, an escape, with ABBA songs, and this wonderful cast of actors. I think we've really done something special. There was no one who stood out as demanding or temperamental, nobody."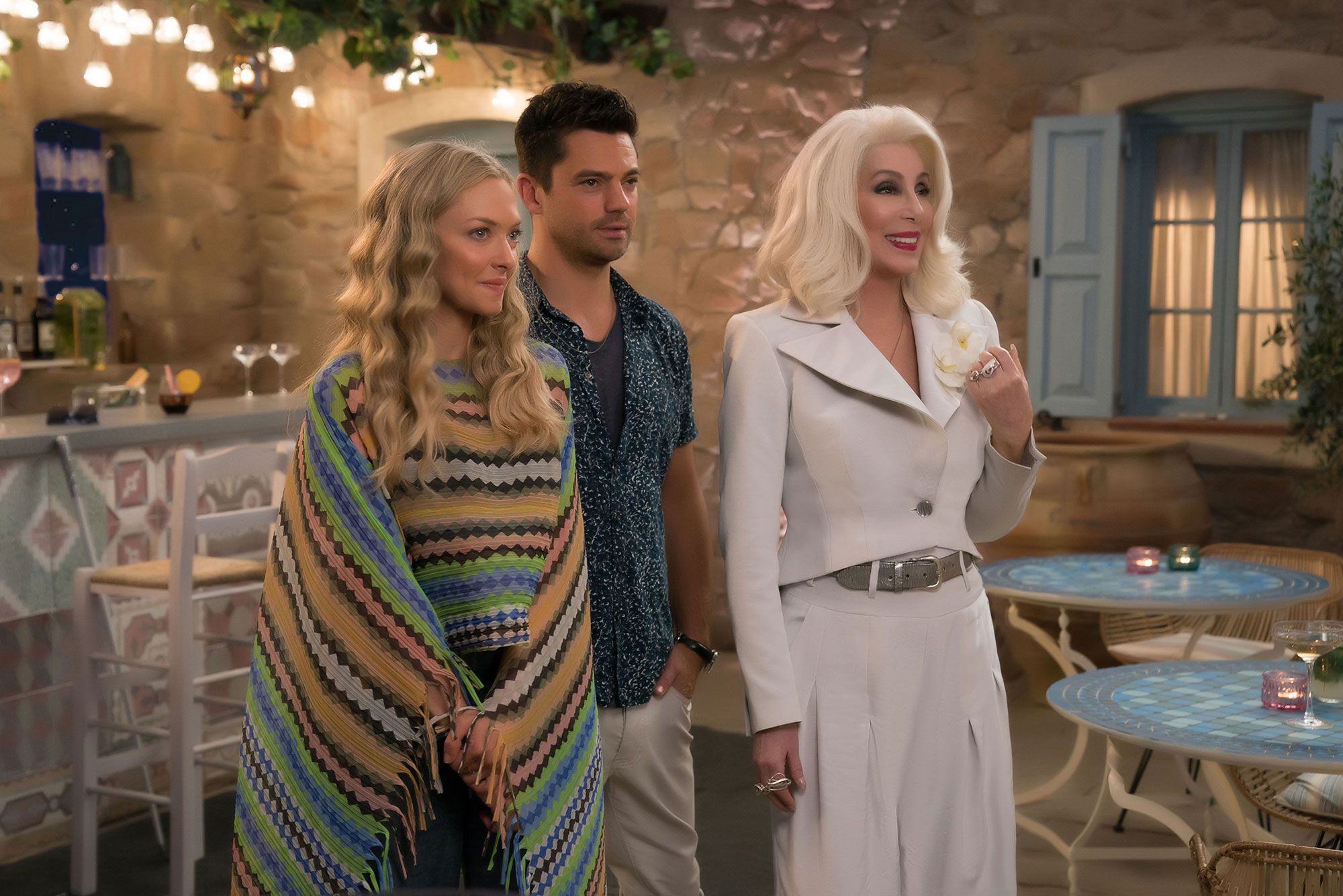 Thank you for reading this article! You can find my other articles here on Soapbox as well as my reviews which you can also find at my blog theturnertalks.com.

Comments
comments