Film News – Jeff Wadlow Discusses Past Plans For X-Force + Bloodshot
The following two tabs change content below.
TheTurnerTalks
Freelance Writer. History Graduate from the University of Southampton. Reviews Films, TV and Video Games and you can also find the articles and reviews I publish here on my personal blog theturnertalks.com.
Latest posts by TheTurnerTalks (see all)
Blumhouse Productions are one of the most successful production companies working in the entertainment industry today. No matter how well the films they make are received by film critics, they are usually profitable ventures whether it is critically acclaimed films such as The Gift and Get Out or a critically panned film such as Truth or Dare.
X-Force
The latter of those films was directed by Jeff Wadlow and, at a press day for the film in Los Angeles, he spoke to Collider about how close he was to getting his X-Force film made:
"I wrote a draft and they really liked it. They just reached a critical moment, where they were deciding whether they were going to make Deadpool or X-Force. I've always loved Deadpool and I tried to rehabilitate him in my X-Force movie because, like the rest of the fans, I felt like they totally screwed it up in X-Men: Origins. I had actually been talking to Ryan Reynolds about playing him in my X-Force movie, but my X-Force movie was much more focused on Cable and the New Mutants becoming this paramilitary unit. So, Fox was trying to decide whether they going to do the Deadpool solo movie or my X-Force movie. Fortunately, they picked the Deadpool solo movie because it's great."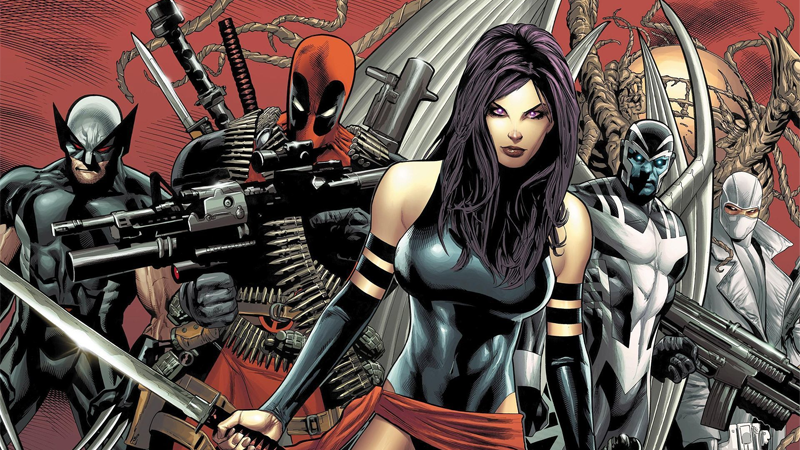 "Fortunately for the world, I should say, but unfortunately for me. But, I have no complaints about the process. I'm a huge fan of Ryan's and I loved the Deadpool solo movie. I'm super excited for Deadpool 2. It's a little bit of a bummer, but that's life in the big leagues. I'll give you my take on it. When I pitched for it, I said, 'If X-Men is about the mutants that get to go to private school, I want to make a movie about the mutants that go to public school. They're the kids that don't have a jet swooping down to help them, with Hugh Jackman and Patrick Stewart. What's it like when you don't have those guys helping you out and you're forced to figure out who you are in this world?'"
Bloodshot
Wadlow also gave some comments about his script for Bloodshot which he worked on some time ago:
"Wow, I wrote that movie, a long time ago. I wrote that on spec, and Sony loved it and bought it. I had a revisionist take on the character. I hunted down who had the rights because I liked the comic in the '90s. They actually ended up relaunching the comic using a lot of the ideas from my script, so there's a comic out there, even though the movie hasn't been made yet. I wrote the script in 2010 or 2011, and in the recent comic, they used a bunch of the ideas from the script."
"I don't want to ruin it for you, but the big idea that I brought to it was this notion that the ultimate weapon is not a machine, it's a man. If you look at why Russia lost the conflict in Afghanistan, or why the British were defeated by the Zulu, it's because technology often doesn't determine the winner of an outcome, but it's the will to win that determines it. So, I thought it would be interesting to make a Robocop meets Total Recall movie, where there was an attempt to harness that will."
Thank you for reading this article! You can find my other articles here on Soapbox as well as my reviews which you can also find at my blog theturnertalks.com.

Comments
comments