Film News – Guillermo del Toro Discusses The Shape of Water + His Admiration For Lady Bird
The following two tabs change content below.
TheTurnerTalks
Freelance Writer. History Graduate from the University of Southampton. Reviews Films, TV and Video Games and you can also find the articles and reviews I publish here on my personal blog theturnertalks.com.
Latest posts by TheTurnerTalks (see all)
The Shape of Water has been the awards season darling. The film has been nominated for and won various awards at the Golden Globes, the SAG Awards and the PGA Awards. It is nominated for twelve BAFTA's and thirteen Oscars and it is very likely that it will win a good amount of the awards it is nominated for at the BAFTA's and Oscars. Indeed, for one, Guillermo del Toro is considered to be the favourite to win Best Director and, in a Q&A at the 33rd Santa Barbara International Film Festival, he spoke about various aspects of The Shape of Water.
The Shape of Water
For me, the most fascinating comments made by Guillermo del Toro were about how personal The Shape of Water is to him. This is what he had to say on this matter:
"The idea that ideology is separating all of us, more and more, in the most intimate spaces. We're told constantly to fear the other. I tried to say, can we embrace the other? It's in youth that we draw lines in the sand, and as you age, you want to erase them. We realize that it's only us. Really, there's nobody else. I've always believed that by creating visuals and ideas, you can take what is fantasy and make it truth. You can make movies that are truthful and that deal with the fantastic as a parable. I've done it in Pan's Labyrinth, The Devil's Backbone, The Shape of Water, and many others, in different ways. Many of the greatest filmmakers have given us eternal images in the genre of the fantastic, and it's time that we are part of the conversation, in some way".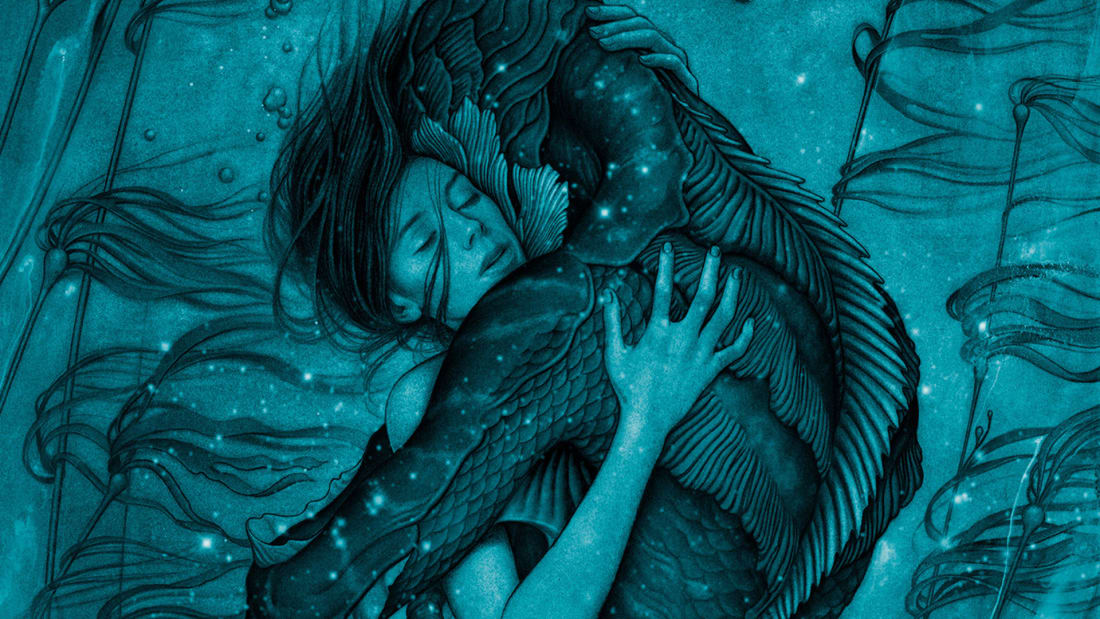 Lady Bird
You can tell how passionate Guillermo del Toro is about his film but he also gave a lot of praise to Lady Bird. This is what he had to say on the coming-of-age film, directed by Greta Gerwig, that could be a dark horse at the 2018 Oscars:
"Two conditions exist when you admire a movie. Either you admire it and you can't imagine how it's done. The other one is that you admire it and recognize something that is deeply personal for you, and you couldn't have done it, but you relate intimately. This is very strange for me to say, but that happened to me with Lady Bird. It's very weird for me to say that because I didn't go to a Catholic girls school and I'm not from Sacramento, but so much of it, I could see. It was a movie that's deceptively simple. It was visually so controlled and so beautiful, with the right flourishes. I loved it".
I have not seen Lady Bird yet but all these comments do is get me more excited to see it when it is finally released in the UK.
Thank you for reading this article! You can find my other articles here on Soapbox as well as my reviews which you can also find at my blog theturnertalks.com.

Comments
comments