Film News – Greta Gerwig Discusses Lady Bird + Crying At The Shape of Water
The following two tabs change content below.
TheTurnerTalks
Freelance Writer. History Graduate from the University of Southampton. Reviews Films, TV and Video Games and you can also find the articles and reviews I publish here on my personal blog theturnertalks.com.
Latest posts by TheTurnerTalks (see all)
In modern memory, few directors have made such an impact with their directorial debut as Greta Gerwig has with Lady Bird. The coming-of-age film has been lauded with praise since its debut at the Telluride Film Festival back in September 2017. That momentum has led to a stage where it is nominated for five Oscars. Greta Gerwig is nominated for Best Director which is a tremendous achievement for a first-time director. At the 33rd Santa Barbara International Film Festival, she discussed many aspects of the film, her career and the emotional impact The Shape of Water had on her.
Lady Bird
Let us start with the comments made by Greta Gerwig about making Lady Bird and whether acting or directing will be her main priority going forward:
"It's hard to know exactly when I started writing it, but I had a draft of it, at the end of 2013, which was very long and it's sitting on my computer. It's 350 pages, it's called Mothers and Daughters, and it's extremely boring […] I knew I wanted to make something about Sacramento and I knew I wanted to make something about a mother and a daughter, but that was all I knew. I worked until I had a draft that was a reasonable length of 120 pages".
"I love acting. Acting was such a big part of how I came to understand filmmaking, as a whole, and I'll never stop. For me, it's always important to know what you'll drop everything else for, and at this point, writing and directing my own work is the priority. I would like to make a lot of movies, hopefully".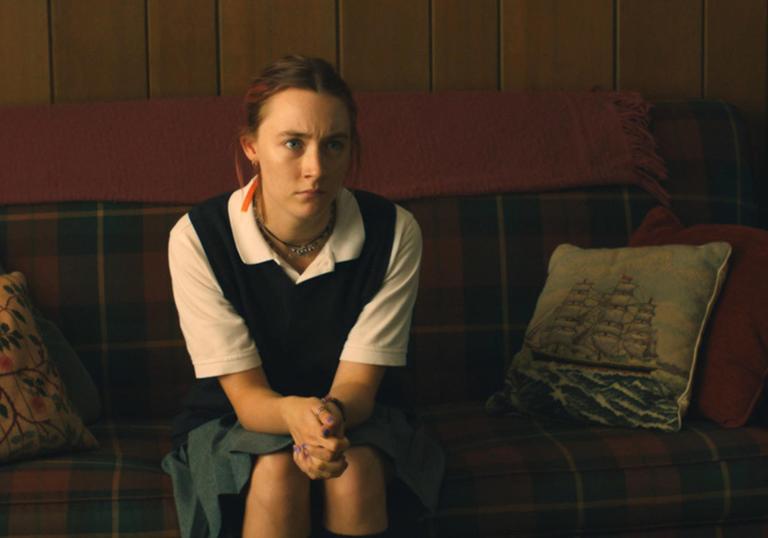 The Shape of Water
Another film which has been receiving just as much critical acclaim as Lady Bird is The Shape of Water. The film about love directed by Guillermo del Toro has captured the hearts of many film fans, including Greta Gerwig. Indeed, she was moved to the point of tears by the film. Here is what she said on the impact The Shape of Water had on her:
"Guillermo's movie transported me and made me fall in love with love. It did this thing that only movies can do, where you love the lovers. I don't know that anything else can do that. It was the moment after the water goes out [of the bathroom] and Sally Hawkins is behind the creature, and the look on her face, when she looks at Richard Jenkins, is this look of, 'You cannot shame me because I am in love'. It makes me tear up, just to think about it. It's the most beautiful thing".
The beauty of film is that it affects people in different ways and to hear Greta Gerwig open up about her experience with The Shape of Water should be commended. I am so pleased this film moved her to the degree it did.
Thank you for reading this article! You can find my other articles here on Soapbox as well as my reviews which you can also find at my blog theturnertalks.com.

Comments
comments