Film News – Dwayne 'The Rock' Johnson Could Have Left Rampage Over Original Ending
The following two tabs change content below.
TheTurnerTalks
Freelance Writer. History Graduate from the University of Southampton. Reviews Films, TV and Video Games and you can also find the articles and reviews I publish here on my personal blog theturnertalks.com.
Latest posts by TheTurnerTalks (see all)
Brad Peyton recently gave some great comments about his relationship with Dwayne 'The Rock' Johnson and how well they work together. They reunited once again for Rampage and it is unlikely that this will be the last time they will collaborate together on a film. Still, in a profile piece with Rolling Stone, Dwayne Johnson revealed that he nearly quit the film due to its original ending where George, the albino gorilla, died.
Rampage
Here is what Dwayne Johnson had to say on this issue and, as you will see, it was something that obviously meant a lot to him:
"So the script comes in, and I'm reading it. And at the end of it – George dies! I'm like, 'No. Did I miss something? George can't be dead.' But I go back, and yeah."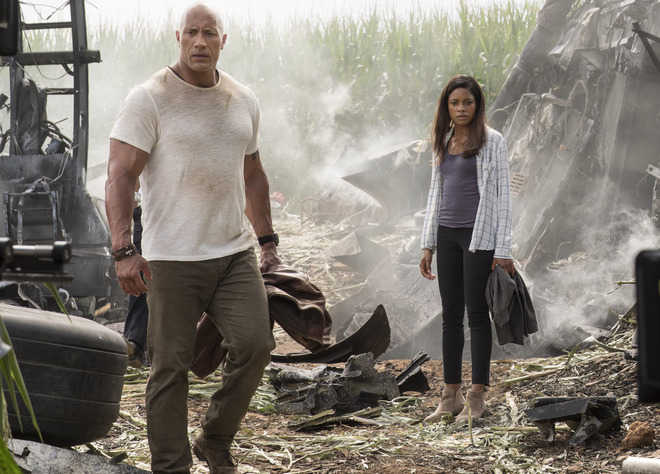 "I don't like a sad ending. Life brings that shit – I don't want it in my movies. When the credits roll, I want to feel great…We had a big meeting where they gave me all the reasons they thought George should die. He sacrifices himself saving the world. Killing these animals who had ill intentions to harm mankind. He sacrifices himself like a brave soldier. OK. But this is a movie! There's a crocodile the size of a football stadium – we're not making Saving Private Ryan."
"My problem is I have a relationship with an audience around the world. For years I've built a trust with them that they're gonna come to my movies and feel good. So every once in a while, you have to drop this card, which is: You're gonna have to find another actor. We need to figure something out, otherwise I'm not gonna do the movie."
Thank you for reading this article! You can find my other articles here on Soapbox as well as my reviews which you can also find at my blog theturnertalks.com.

Comments
comments