Film News – Cameron Diaz + The Farrelly Brothers Look Back At There's Something About Mary
The following two tabs change content below.
TheTurnerTalks
Freelance Writer. History Graduate from the University of Southampton. Reviews Films, TV and Video Games and you can also find the articles and reviews I publish here on my personal blog theturnertalks.com.
Latest posts by TheTurnerTalks (see all)
Every month, it seems as though at least one important, beloved film from the past is celebrating an anniversary of its release. Indeed, in July, Christopher Nolan's The Dark Knight celebrated its 10th anniversary of release and the 20th release anniversary of There's Something About Mary has come and gone too. Cameron Diaz and Ben Stiller starred in that Farrelly Brothers movie which is a comedy classic for a lot of people.
Cameron Diaz
In honour of this anniversary, both Cameron Diaz and the Farrelly Brothers gave interviews and spoke about various aspects of There's Something About Mary. Cameron Diaz gave some comments about the Farrelly Brothers and how their outrageous humour works in their films:
"Peter and Bobby have such heart in all of their movies. No matter how shocking the comedy is, there is so much that is inherently good about the story and the characters that really appeals to people and it makes the laughter at the jokes a little more forgivable."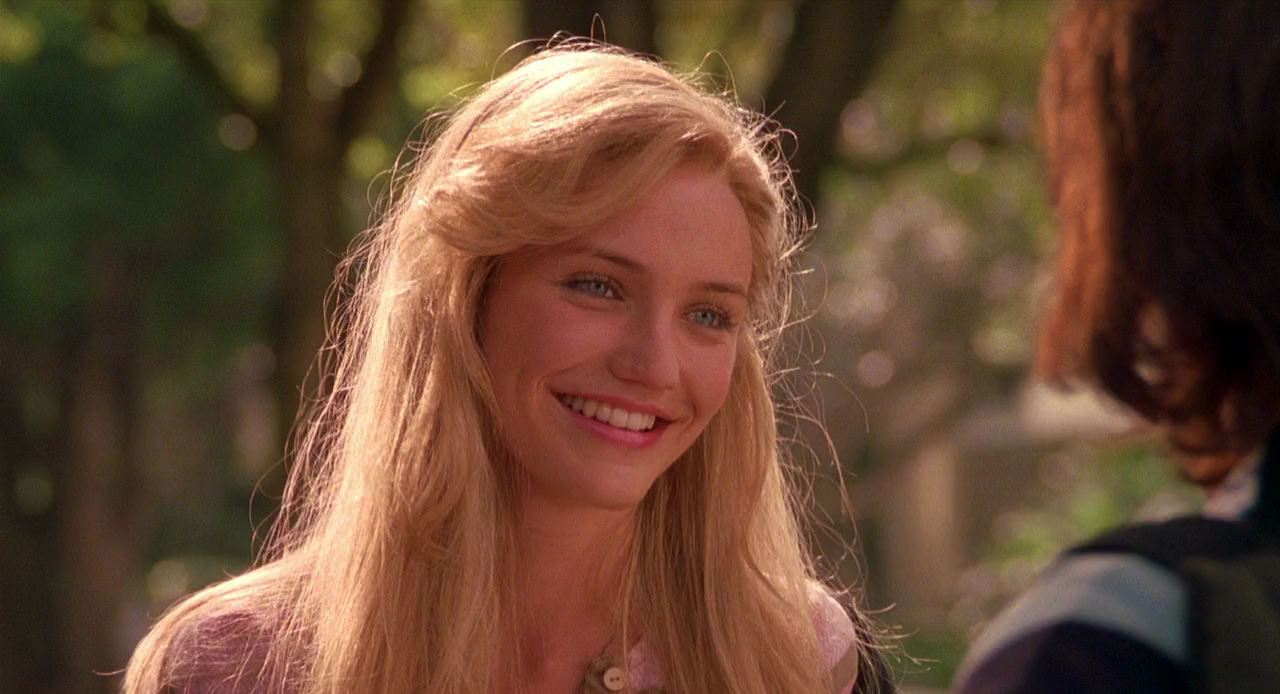 Farrelly Brothers
One of the things that Bobby Farrelly discussed in his interview was casting Cameron Diaz for her role in There's Something About Mary:
"We did have her at the top of the list. When we met her, she elevated herself. We both walked away like, 'I love that girl.' I remember some critic somewhere said something like, 'She gave it the Good Housekeeping seal of approval.' She grounded it because she was so lovely. You could see why these guys (Stiller, Matt Dillon, Lee Evans) were going to ridiculous lengths to try and win her affection."
Peter Farrelly gave some interesting insight into the difficulties he and Bobby had with 20th Century Fox about including the disabled character of Warren in the movie:
"We had a friend who broke his neck in high school, who was a paraplegic. So we were around a lot of people with disabilities. It was natural for us to put them in movies. Whenever you did that back then, it seems the studio was, 'No, no, no! People are uncomfortable' [with disabilities]. And I'm like, 'No, they're not. That's bull. … People have disabilities, so let's see them'."
Thank you for reading this article! You can find my other articles here on Soapbox as well as my reviews which you can also find at my blog theturnertalks.com.

Comments
comments