Everest Base Camp Trek Packing List
The following two tabs change content below.
Hi! I became a travel blogger a year ago after 15 years in big corporate marketing jobs. I now do a mix of digital marketing consulting and blogging - hoping to make it 100% blogging eventually! My blog is about luxury adventures in Emerging Destinations that end with a high thread count on your sheets. My key focus is emerging destinations - whether it is a country that has not been visited much or a lesser known part of a well known country. And lots of food and wine and fun! My site is https://theboutiqueadventurer.com and on facebook I am The Boutique Adventurer on IG @theboutiqueadventurer twitter @theboutiqueadv and Pinterest @theboutiqueadve.
Latest posts by Amanda OBrien (see all)
Putting together an Everest Base Camp Trek packing List requires A LOT of preparation! What to pack for Everest Base Camp took me hours of research and shopping to find – thus I kept a detailed list to share with you! And I was often asked about my physical preparation so that is below. Although I suffered from altitude sickness I never once suffered from sore muscles. Here is my Everest Base Camp packing list and my EBC trek preparation tip!
Click here for my day to day guide to the Everest Base Camp Trek and what to expect
For those of you who are short on time, I'll start with a quick guide overview. I'll then cover each area
of your bag in more detail!
Everest Base Camp Packing List: Quick Guide
If you're short on time here is a quick overview of Everest gear you'll need on the trek:
Trekking Pack List: The Essentials
Day Packs
Let's start the Trekking Pack List with the all-important day pack! This is an absolutely critical item for any everest base camp packing list. I used the Osprey on my trek and I would highly recommend it. However, this is quite a personal choice so here are some great options:
Packing Cubes
Many trekking companies will issue you with a kit bag for your key items. These tend to be carried by a yak rather than you which is great! I found it very helpful to use packing cubes within my kit bag. It essentially turns your kit bag into a portable chest of drawers! Much easier to find things and to keep track of where all your gear is in your bag. I do one for underwear and socks, one for tops, one for trousers etc and keen all of my clean things separate. I would fold things inside out once I had worn them and put them in the cube.
Dirty Clothes Bag
The final destination for items I wouldn't be wearing again on the trek was the critical dirty clothes bag! Very helpful in keeping track of things you literally can't bear to wear again!!!
Sleeping Sheet
High altitude sleeping bags are expensive. Most trekking companies will allow you to hire one. Unless you are planning on becoming a serious trekker I would recommend hiring one and then bringing your own sleeping sheet – this is a critical piece of base camp gear.
Top Tip:   Bring a pillow case from home and put that on the pillows at the tea houses for a fresher feel
Top Tip:   You will need 4 passport sized photos for your Nepal Visa and your national park pass.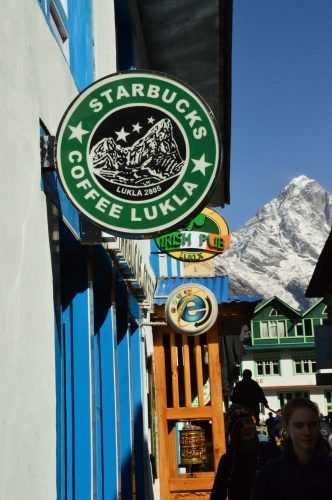 Not quite the real thing despite the familiar logo!
Everest Base Camp Trek Gear List: Medications
-Diamox (I bought this in Kathmandu)
-Imodium
-Ibuprofen
-Paracetamol
-Electrolytes
-Berocca
-Throat lozenges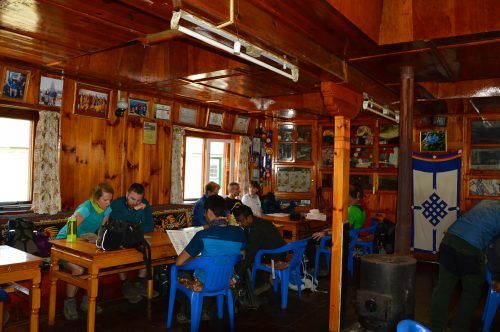 Everest Gear: Toiletries
Some of the items in this Everest Base Camp Trek Packing list may appear unusual but they are there for good reason! I wish I had taken two travel sized shower gels with me. There are more opportunities to shower on the trek than you may expect. For both men and women nail scissors are great. Altitude and being outside so much thin your nails and they get brittle and break. This can be quite painful if you can't trim them.
Please take some type of lip balm with a high sunscreen! As you get higher it is easier to miss your lips and for them to get very sunburnt! You can't take too many tissues as you will need them at all times. I also took 4 rolls of toilet paper but wished I had taken 6 – and I didn't get any stomach problems. There is literally no toilet paper in the toilets on the trek. You can buy toilet paper but it is that really raw rough stuff.
I have put dryer sheets on the everest base camp packing list. I appreciate this sounds odd as you won't be encountering any dryers on the trek! Where they are very useful is your kit bag and within your packing cubes. Dryer sheets weigh virtually nothing and can help keep your clothes smelling fresh through the entire trek. I even put a couple in my dirty clothes bag to stop them smelling so bad. It was lovely to open my kit bag and be met with a fresh scent!
Finally, there are virtually no mirrors in the tea houses. Whilst this is probably a blessing it is good to be able to check out the details to see if you have any issues so a hand mirror/compact is really useful and takes up virtually no space.
Everest Base Camp & Kalapathar Trek – 15 days
Duration: 15 days
Price starting at £1,000.28
Kathmandu: 16-Day Everest Base Camp Trek
Duration: 16 days
Price starting at £1,435.90
13 Days Everest Base Camp Trekking
Duration: 13 days
Price starting at £851.17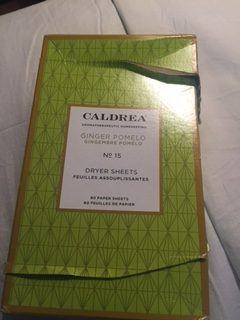 Trekking Equipment List: Hardgoods
I would advise taking 2 pairs of sunglasses in case one pair breaks – you do not want to be without sunglasses on this trek! For all of your key electronic devices, it is also a good idea to take extra batteries.
Water
Staying adequately hydrated is absolutely essential on the trek. There are so many different types of water bottles and packs – it can be quite challenging to make a decision! I'll let you know what was on my trekking equipment list. I am no major expert but this worked for me on my trek. I had a water bladder in my day pack. I like a water bladder because you can thread the end of it through your pack and therefore can drink at any time whilst walking. Stopping to get your water bottle out is a pain.
I also took a classic metal water bottle. This was great at night. Generally, you will be able to get hot water at the tea houses. Fill your water bottle up with hot water and then pop your travel towel around it for a hot water bottle! I also took a plastic wide neck water bottle. This was useful for drinks at the tea house as well as carrying extra water.
Once you are at a higher altitude I took my metal water bottle out during the day. Put it on the side of your day pack and put it upside down. This helps the area near the opening to defrost faster so you can get some water out and not just ice.
Walking Poles
I used walking poles on my trek. I did feel like I was being a bit weak using them but I am very glad I took them! They are most useful when you are descending. I found them very helpful for taking the pressure off my knees and in increasing my confidence getting down tricky bits.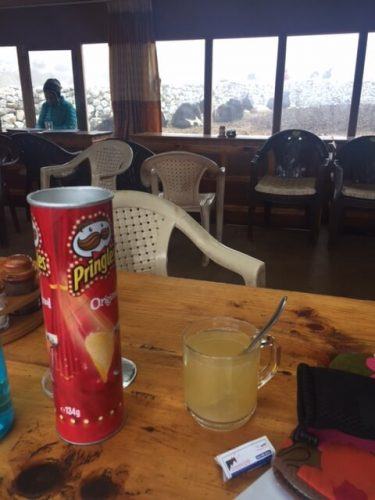 Everest Base Camp Trek Packing List: Food
You will be fed on the trek of course! However, snacks are critical mentally and physically! There are some snacks for sale on the way but it is a limited and expensive selection. Also, quite a few of them are quite far down the line in terms of use by date! I took about 16 chocolate bars (mostly Twirls and Cadbury and a couple of Mars Bars) and 12 rolls of wine gums/fruit pastilles.
The coffee was generally pretty awful on the trek. I took some Lavazza instant coffee and was very pleased that I did!!!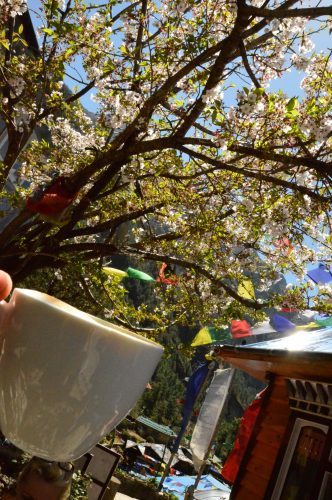 Base Camp Gear: Electronics
A super important area of the everest base camp trek great list!! Check out my Real Run Down on Everest Base post to find out all about how charging and electronics work on the trek (including wifi!).
I am very into photography so I took my DSLR camera with its charger. It is extra weight. Considering how good the cameras are on phones these days I wouldn't bother taking another camera unless you are really into photography. Of course, I had my phone and its charger. I also packed my phone with downloaded podcasts which were great to listen to (I've got a few sports headphones in the table below.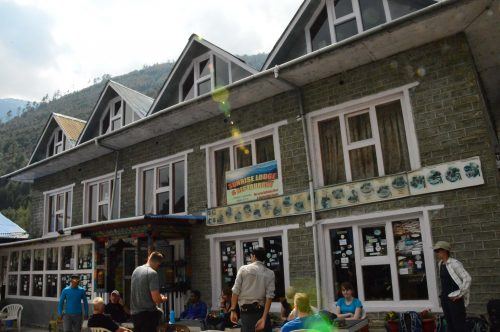 Everest Base Camp Trek Packing List: Clothes
Here is exactly what I took:
-I pair of yoga leggings for first and last days
–2 pairs of zip off leg north face trousers – these were brilliant
-1 pair of walking trousers
-1 pair of thermals (I only used these on the day we went to base camp)
–2 short sleeve dry fit tshirts
-4 long sleeve dry fast tops – I wish I had bought more short sleeved ones as it generally got quite warm at some point most days
–1 fleece
–1 merino wool zip neck top
-1 north face light jacket
-1 north face down jacket
-1 pair of loose yoga trousers and a long sleeved top which was my "evening" outfit in the tea houses
-1 tshirt and pair of leggings/thermals for sleeping-4 bras
-12 pairs of pants
-9 pairs of socks – 3 super warm, 3 mid and 3 light (I put aside one pair as my evening socks)-3 hats – 1 cap, 1 fleece hat, 1 super warm cap with flaps
-1 fleece and 1 cotton neck warmer
–1 heavy and 1 light pair of gloves
Quick Buys for your Top Half:
Quick Buys for your Bottom Half: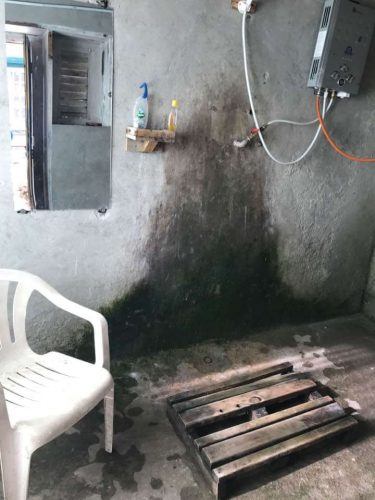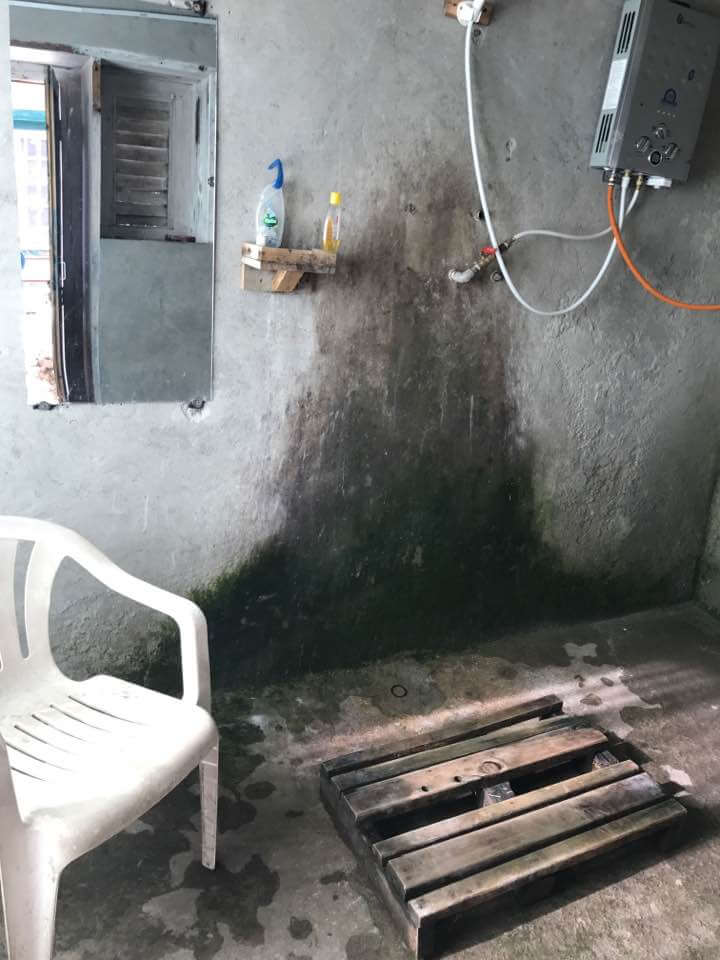 Everest Base Camp Trek Packing List: Shoes
For Hiking Boots, Salomon are my favourites. Definitely, take some Runners/light shoes for the evening as you will want your feet out of your boots. And flip-flops are beyond essential for showers and middle of the night loo visits!
This ended up being a pretty good packing list. I have noted above any amendments I would make but apart from those, there isn't anything that I would do differently with what I packed.
Click here for my complete Everest Base Camp Itinerary and what I would have done differently
EBC Trek Preparation
I started my ebc trek preparation six months out from the trip. I am no expert or a personal trainer so this is more what I did and I suffered very little in terms of sore muscles on the trek.
I saw a personal trainer once a week for one hour and focused on weights. We did endless squats/lunges/leg presses with heavier and heavier weights. I then did 2 x 1-hour sessions a week on my own in the gym which was cardio focussed. These usually consisted of a mix of:
-Rowing machine intervals – 5 x 500m with a 1-minute rest in between each 500m
-Running machine intervals – 45 seconds at 11km an hour followed by 45 seconds at 4km an hour for 15 minutes
-Stair machine – 20 minutes levels 6-8, adding my daypack filled with books once I got to level 8. I tried to go up a level and then add my hiking boots and then day pack every 3 weeks.
-4 x 1-minute planks each session
Once you're back in Kathmandu treat yourself! Here is my guide to how to have some post trek treats in Kathmandu
What to Take to Everest Base Camp: Some Extra Tips
A key factor is the weight limits on the flight from Kathmandu to Lukla. Everything is weighed – your hand luggage and your checked luggage – together. The target weight is 15kg. I was 3kg over and paid 450 NPR and that was fine. Someone in our group was 6kg over and just paid the extra. Now our flight was full with exodus people (a 14 seater) so maybe this was why we were allowed to have extra and pay – I'm not sure how this would work in other circumstances and it is probably not worth taking the risk. I carried my camera with me and filled my jacket pockets with heavy chargers -they don't weigh you!
During the day keep your chocolate in with your bladder in your day pack to stop in melting3. I took the equivalent of 800 pounds in Nepalese rupee with me. It helped getting in a good day ahead as ATMs in Nepal only give out small sums so I needed to use a few and do several transactions. I also got quite a good rate at the hotel and changed pounds over. I did not want to have to worry about running out of money. You need about 40 pounds a day roughly plus tips for the lead guide and the guiding team.


Everest Base Camp Packing List: Useful Links

Boutique Hotels in Kathmandu
Without question the best boutique hotel in Kathmandu is the lovely lovely Dwarika's – Read my review of Dwarika's Here.  It isn't exactly boutique but as options at a higher boutique end are a bit low in Kathmandu I am going to list the Hyatt Regency Kathmandu.
Kathmandu has some more basic boutique hotels that offer great value for money. Dalai-La and Kantipur Temple House offer traditional Nepalese style. Aria Boutique Hotel & Spa is somewhat more modern with its offer. Uniquely for Kathmandu, its interiors are heavy on white!
Click here for Latest Prices and Availability for Dwarika's Kathmandu.
Prices and Availability for the Hyatt Regency Kathmandu
Dalai-La Prices and Availability
Latest Prices and availability for Kantipur Temple House
Aria Boutique Hotel & Spa latest prices and availability.
After my trek, I went heavy on luxury and stayed at the stunning sister hotel to Dwarika's Kathmandu – Read my review of Dwarika's Dhulikhel here.
Latest Prices and availability for Dwarika's Resort Dhulikhel
Looking for a hotel in Lukla? I am afraid there aren't any boutique options – Click here for the best Lukla options

Comments
comments