The Best Weekend Getaways from Sydney
The following two tabs change content below.
Hi! I became a travel blogger a year ago after 15 years in big corporate marketing jobs. I now do a mix of digital marketing consulting and blogging - hoping to make it 100% blogging eventually! My blog is about luxury adventures in Emerging Destinations that end with a high thread count on your sheets. My key focus is emerging destinations - whether it is a country that has not been visited much or a lesser known part of a well known country. And lots of food and wine and fun! My site is https://theboutiqueadventurer.com and on facebook I am The Boutique Adventurer on IG @theboutiqueadventurer twitter @theboutiqueadv and Pinterest @theboutiqueadve.
Latest posts by Amanda OBrien (see all)
Sydney has so many things on offer – but it is nice to experience something not so big city and a bit more non-urban Australia. Here are my two best weekend getaways Sydney:
1. Weekend Getaways Sydney – Climb Australia's Highest Mountain – Mount Kosciuszko
I do love a mountain! Such a sense of satisfaction getting to the top – and it's so much more satisfying when the mountain has cred – the highest mountain in etc etc. So of course as an Australian, it was critical that I tick Mount Kosciuszko, the highest mountain in the country, off the list!
Mount Kosciuszko: Make it a road trip

Fantastic look out point on the way to Jindabyne
I do love a road trip! It is the best way to get around and see stuff. We started from Sydney and headed South. We had a lovely lunch in Mittagong – The Glass Café – where I had a very tasty hamburger and a chocolate milkshake (going to burn all those calories climbing the next day)!.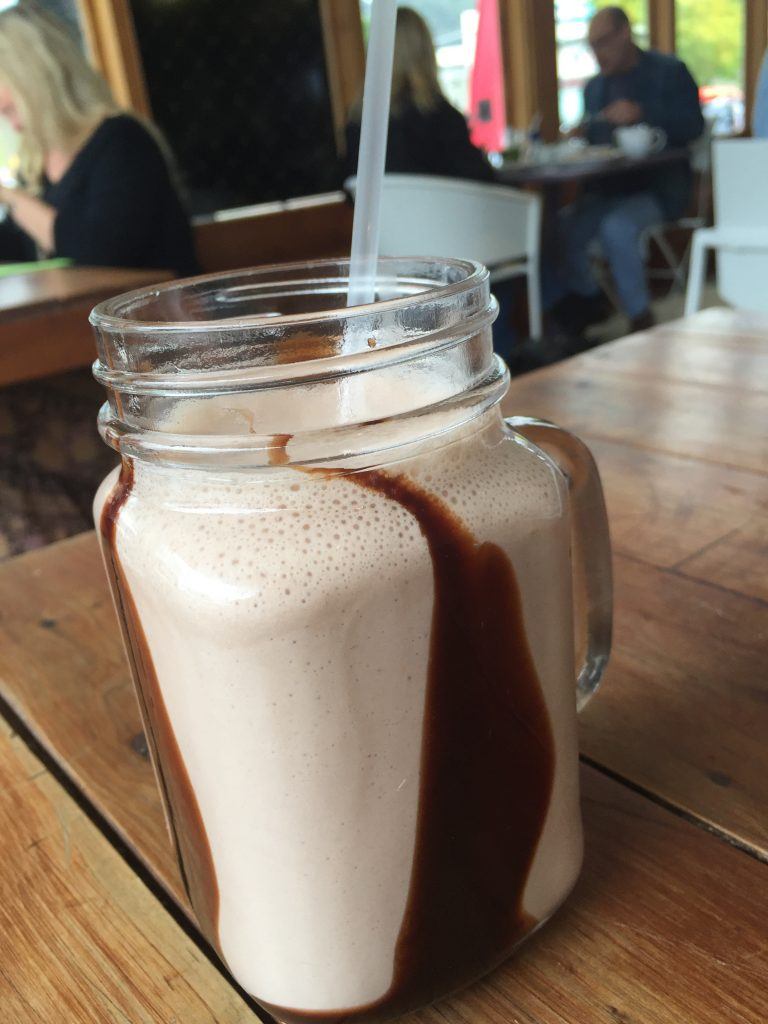 On the way back we headed into Bungendore and enjoyed a great lunch at Gunnadoo pies. What a fantastic name for a pie shop! And the pies were outstanding.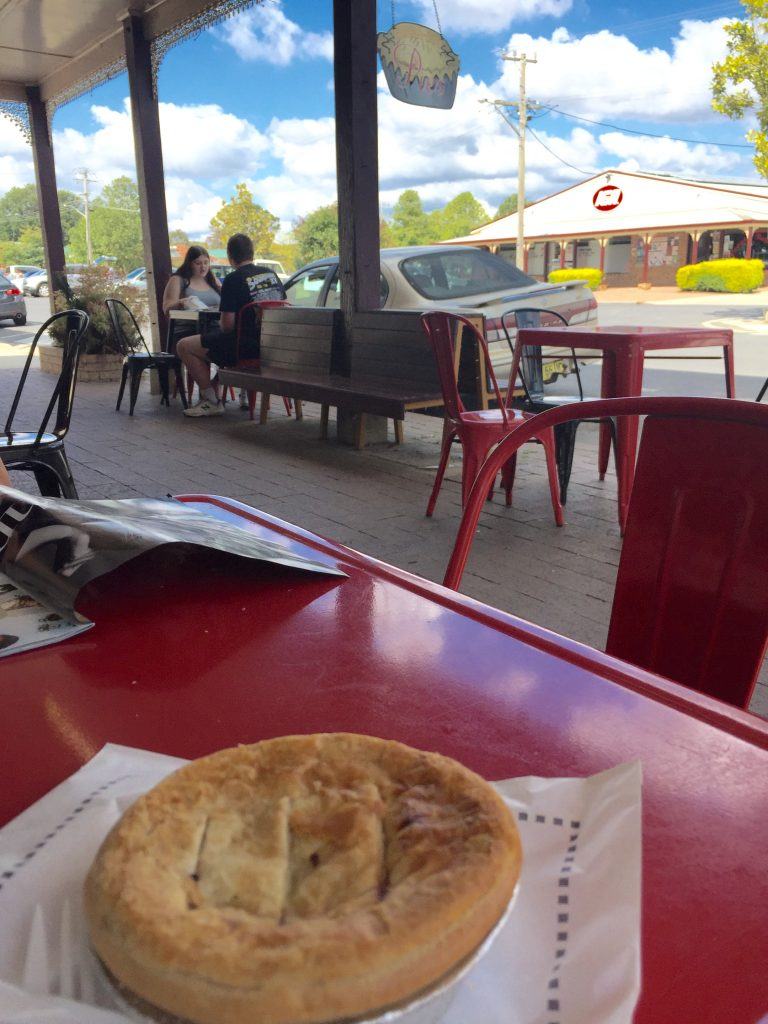 Mount Kosciuszko: Mix up the walk
I did quite a bit of pre-research on this and it was quite hard to figure out which route to take up Mount Kosciuszko. As always it was much easier once you arrived and then all the brochures you needed were at the Valley chairlifts! But I've photographed them for you.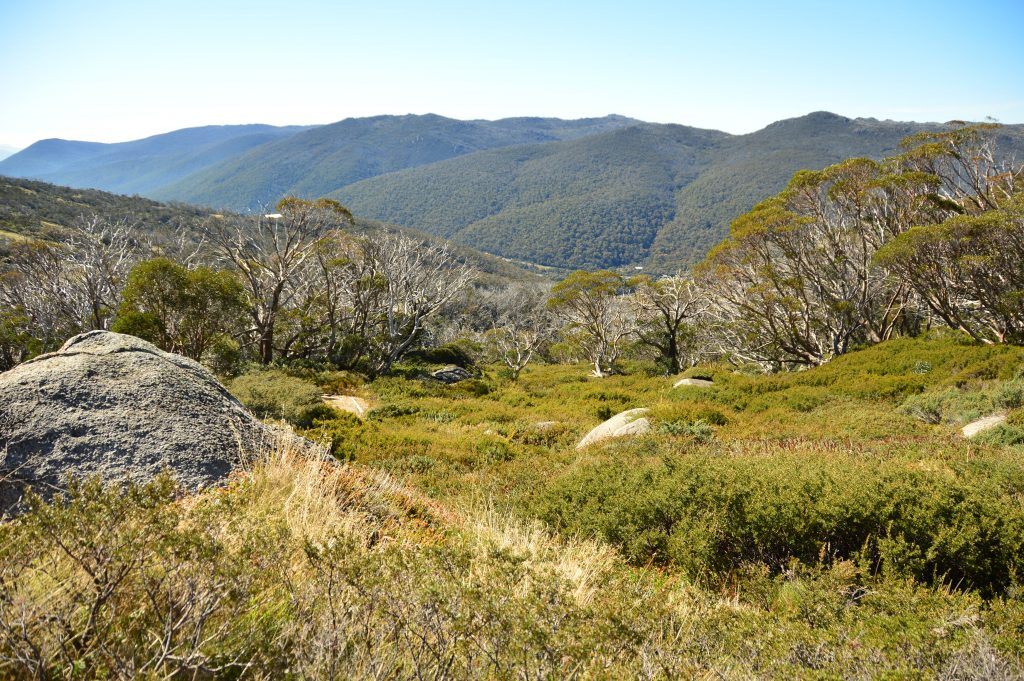 We began our walk in Thredbo at the bottom of the chairlift and went up the Meadows Nature Track. This was a lovely peaceful walk – hardly anyone on it. We followed the path to where it meets the more challenging Merits track. This stretch was steep! Lots of water needed. This walk takes you up to the top of the chairlift where you join the Mount Kosciuszko Summit Walk.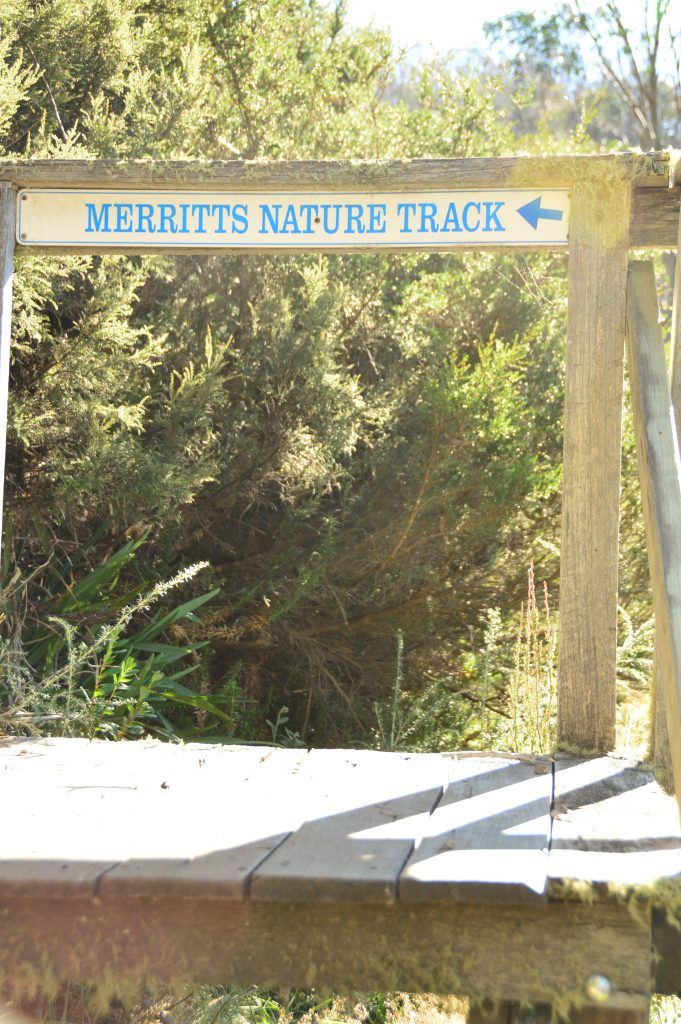 From here the track got busy. We did the walk on Easter Saturday so I guess that is to be expected. From the top of the chairlift, it is 9km round trip and relatively steepish. There was every type of nationality and language being spoken as we passed people along the way. And very brave people with prams!!!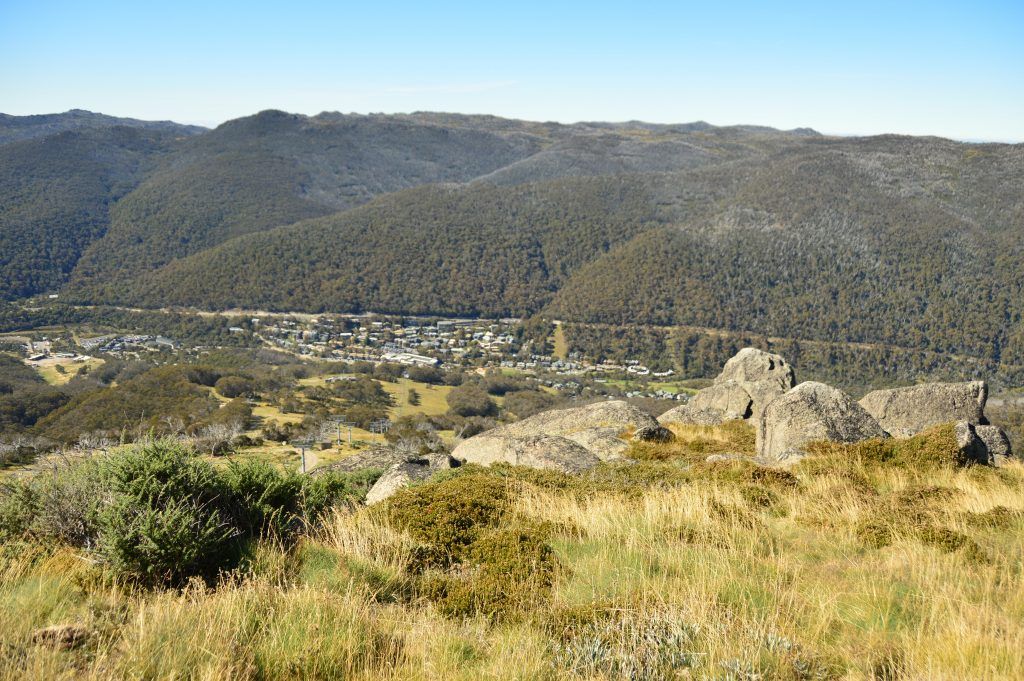 We decided to take the chairlift town as round trip from the village it had been a 24km walk up and down Mount Kosciuszko and we were rather weary.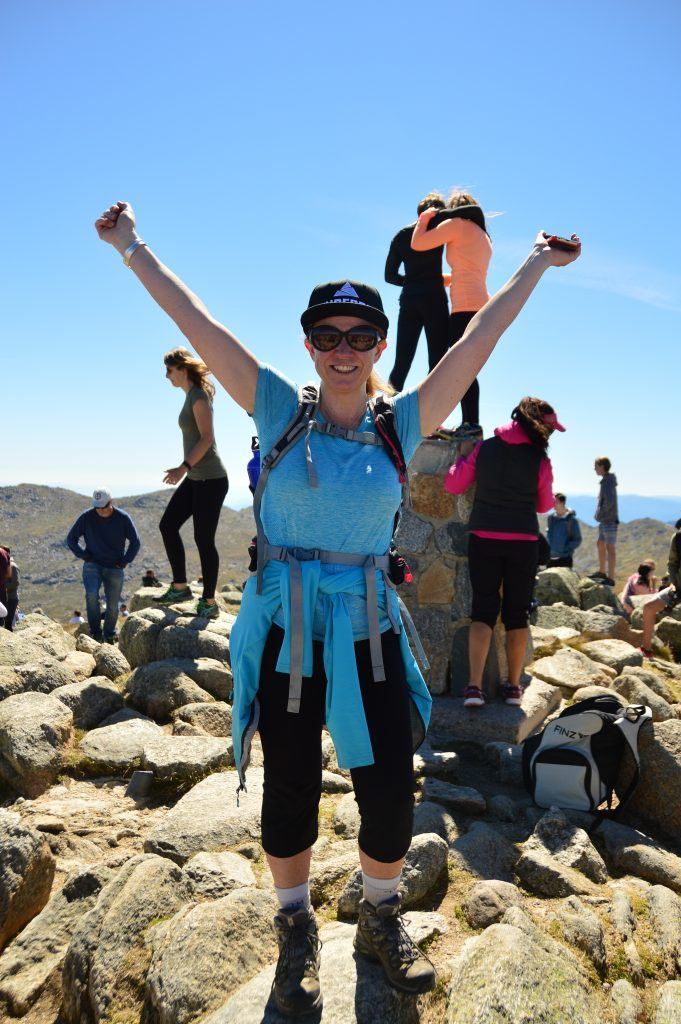 We had a beautiful blue sky day and the scenery was stunning. Such a beautiful walk and so peaceful if you could ignore the many others seek serenity!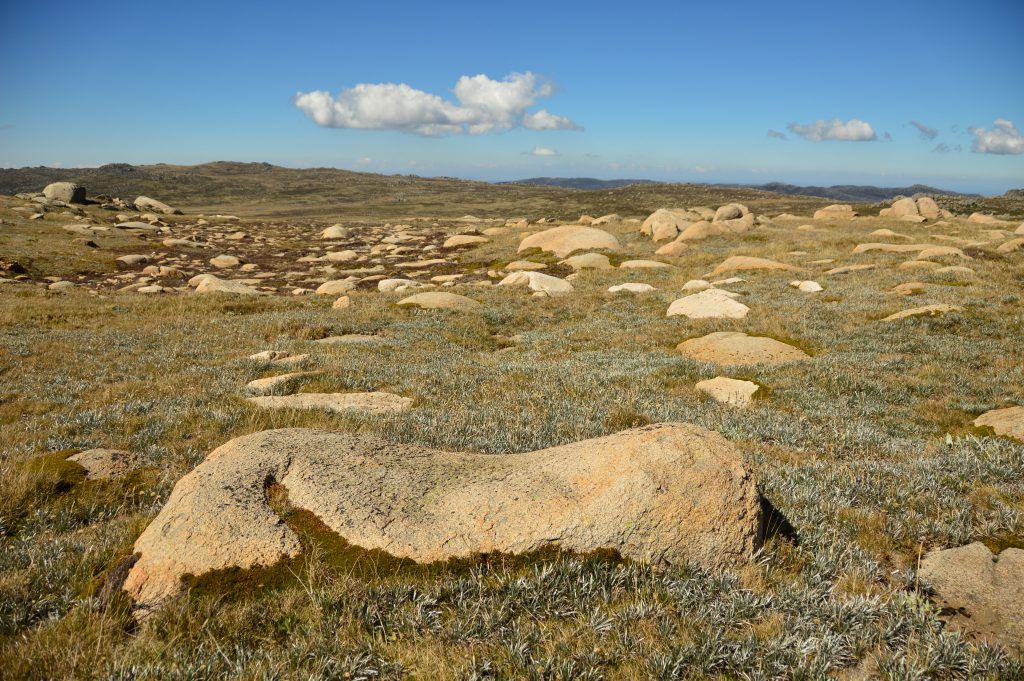 In hindsight, another nice option would have been to take the Merritts Traverse up Mount Kosciuszko vs the Meadows walk. The more full on an option is to hop in the car and start the walk at Charlotte's Pass. At the very top, this connects with the Mount Kosciuszko Summit Walk. This one is about 42km round trip.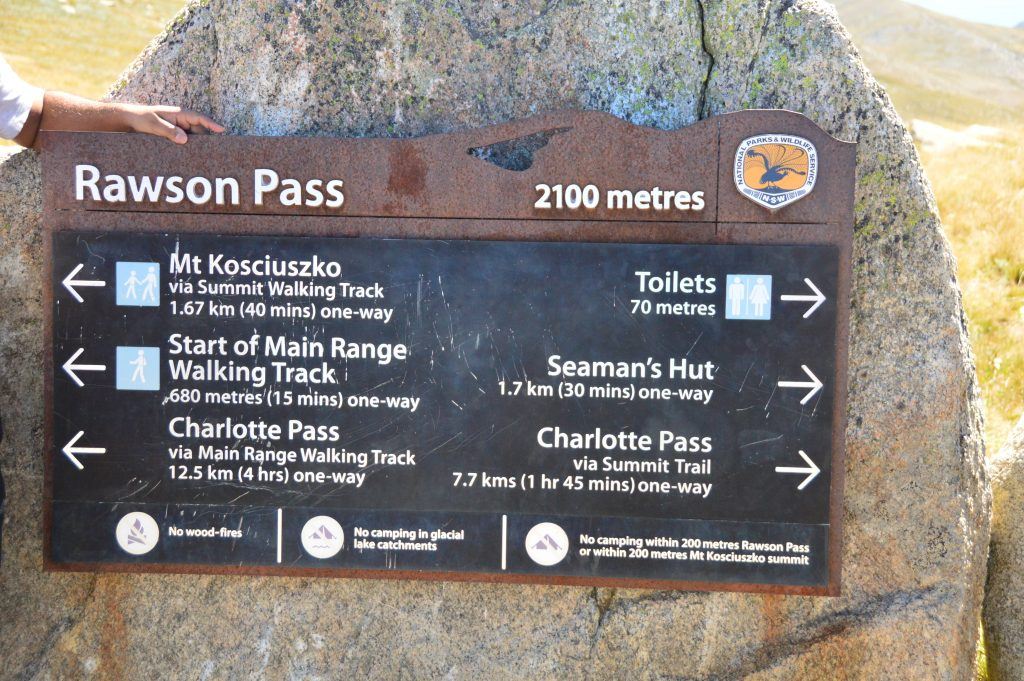 We did a packed lunch which was perfect. The only place to eat is the restaurant at the top of the chairlift. Which was nice (see the highest section) but I'm sure would have been busy and is a bit slow. Much nicer to stop and sit on the trail and eat and watch the world go by.
Mount Kosciuszko: Stay in a chalet in Thredbo
Thredbo Village is very cute. Loads of lovely chalets and a nice little main square and road. It was much nicer than what we could see driving through Jindabyne which is the town at the bottom of the mountain.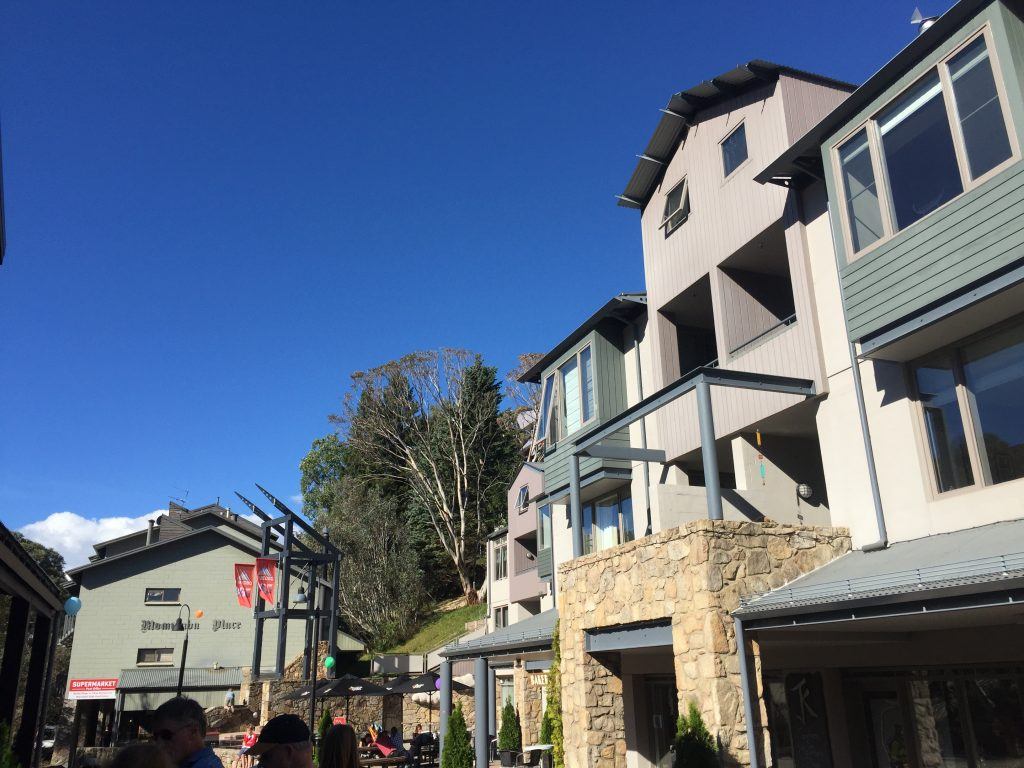 Our chalet was fab – over 3 floors and massive. It even had a sauna! We ended up cooking and staying in both nights as we had nice wine and the living room was so big and comfy! We found our place through www.stayz.com.au and the chalet was owned by Visit Snowy Mountains. Ours was called Knickerbocker. It has a lovely terrace with a bbq and everything you could possibly need.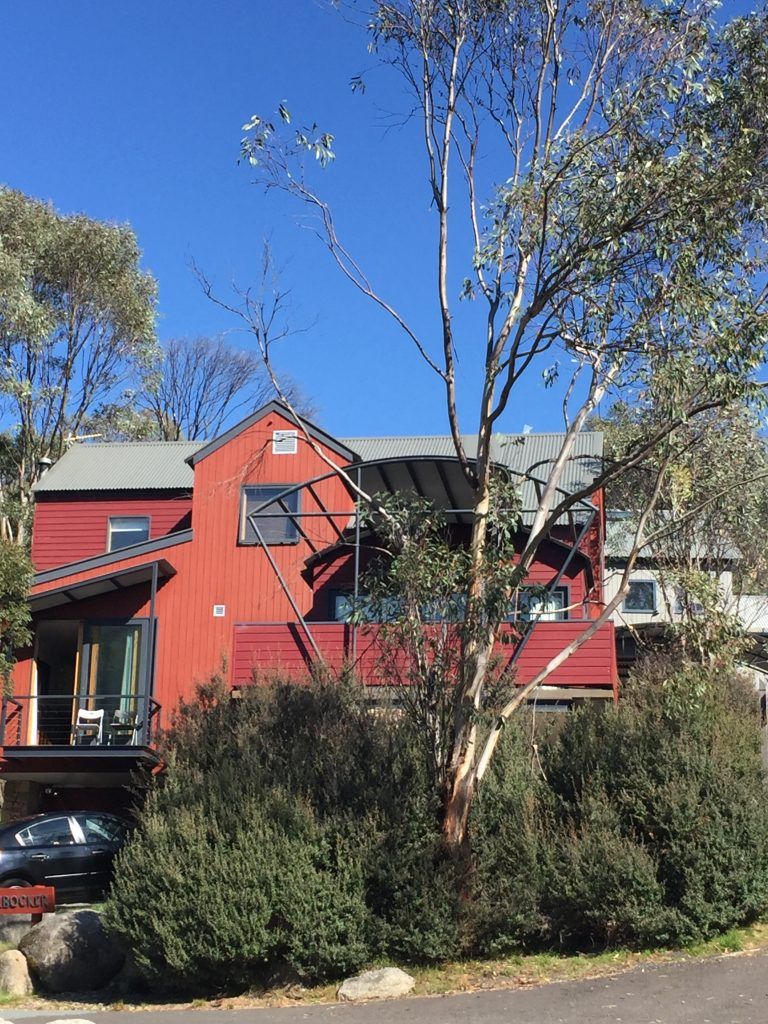 Mount Kosciuszko: Enjoy the highest…….

Eagles Nest – at the Top of Australia
So there is a lot of The Highest in Australia action here! Of course, the summit of Mount Kosciuszko is the Highest Point in Australia. If you then head to the very nice Eagles Nest restaurant you can enjoy the highest coffee in Australia, the highest beer, the highest scones – anything you can consume can be posted on facebook as the highest of its kind in Australia! And when you get to Rawson's Pass you can also visit the highest toilet in Australia!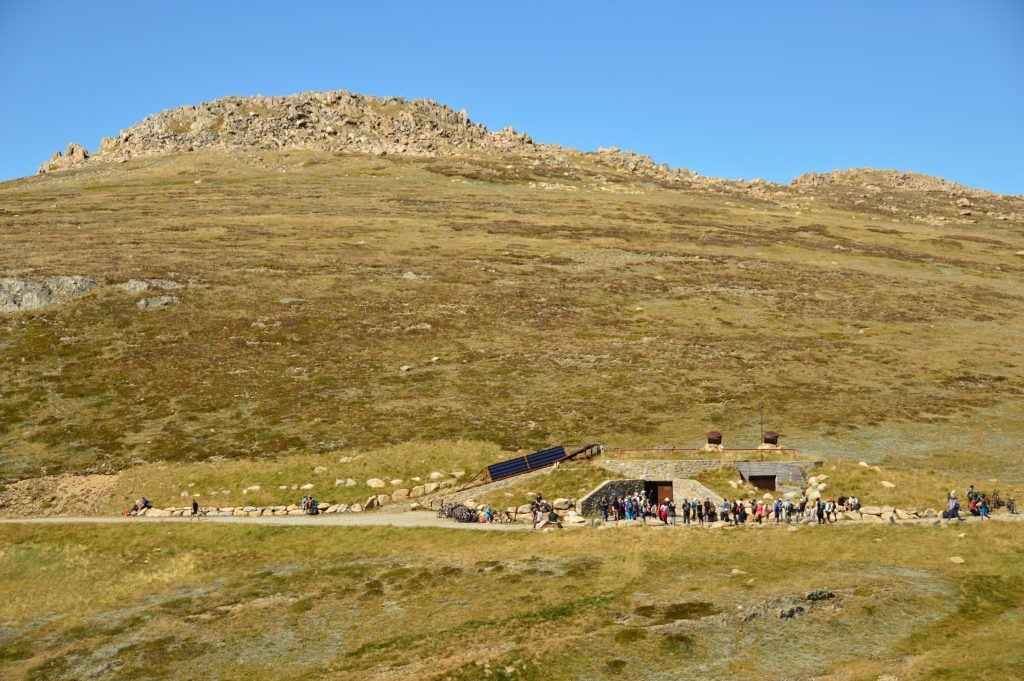 Mount Kosciuszko: Have a great coffee at Central Road 2625 in Thredbo

Such a cute way to deliver the bill
So apparently this used to be a pretty average region for coffee. That is until Central Road opened up. It is in the main village square in Thredbo and has a very inner suburban feel and the fab coffee to match! We also did breakfast here on our final morning and it was fantastic. As I had burnt so many calories the day before I went all in with the pancakes, banana, bacon and maple syrup. A fantastic breakfast!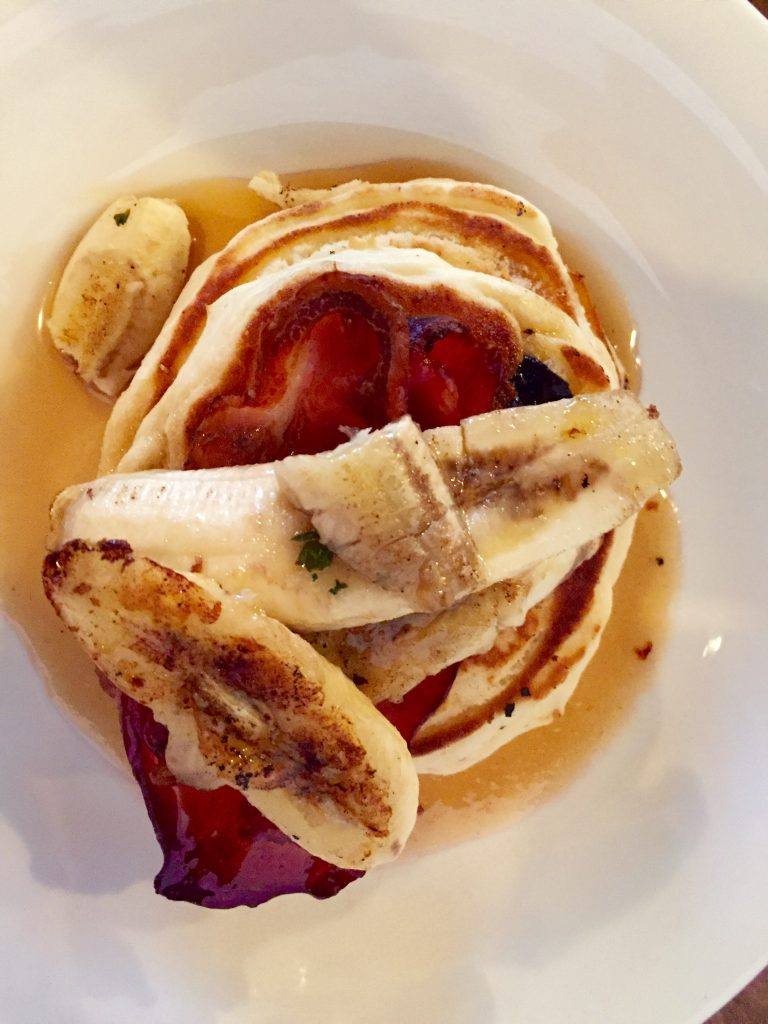 Mount Kosciuszko: Take the camera
Lots of lovely shots on this trip! We had a couple of nice road pull over shots between Mittagong and Thredbo – literally just off the Hume. Love those lookout signs! Then, of course, there is the mountain itself. My favourite spot was Lake Cootapatamba – you'll see this lake a lot as you head to the summit but the best shot was just before – or after if you've summited – Rawson's Pass. As always it is easier to get nice shots coming down as it is a bit more relaxing.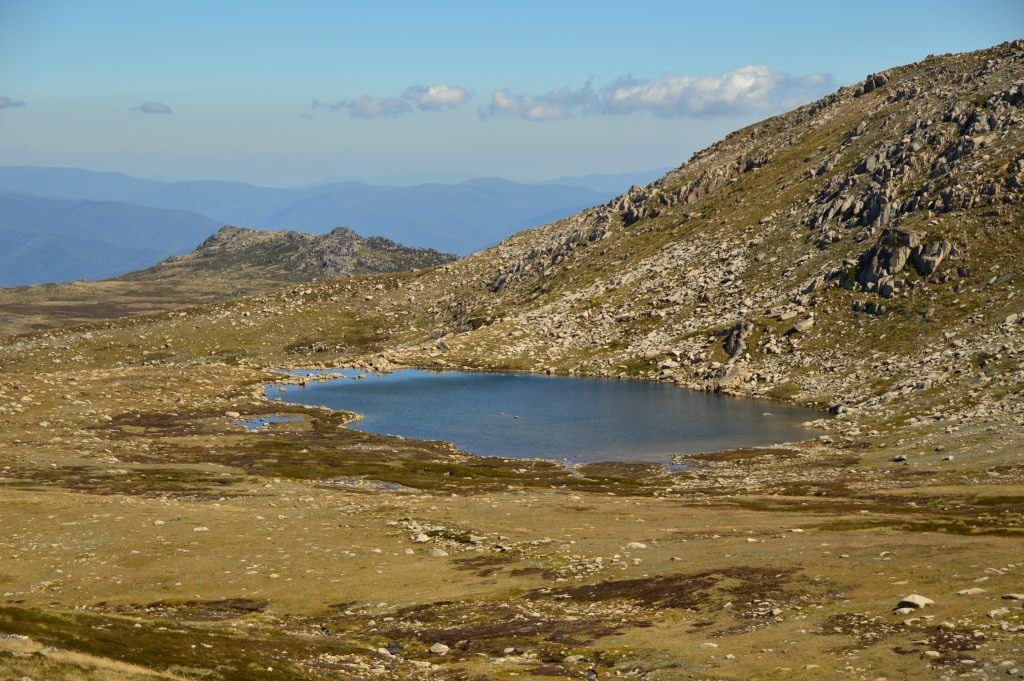 I've attached below some of the key brochures we found in our accommodation/at tourist places. It was hard to access this type of information before we arrived so hopefully this is helpful!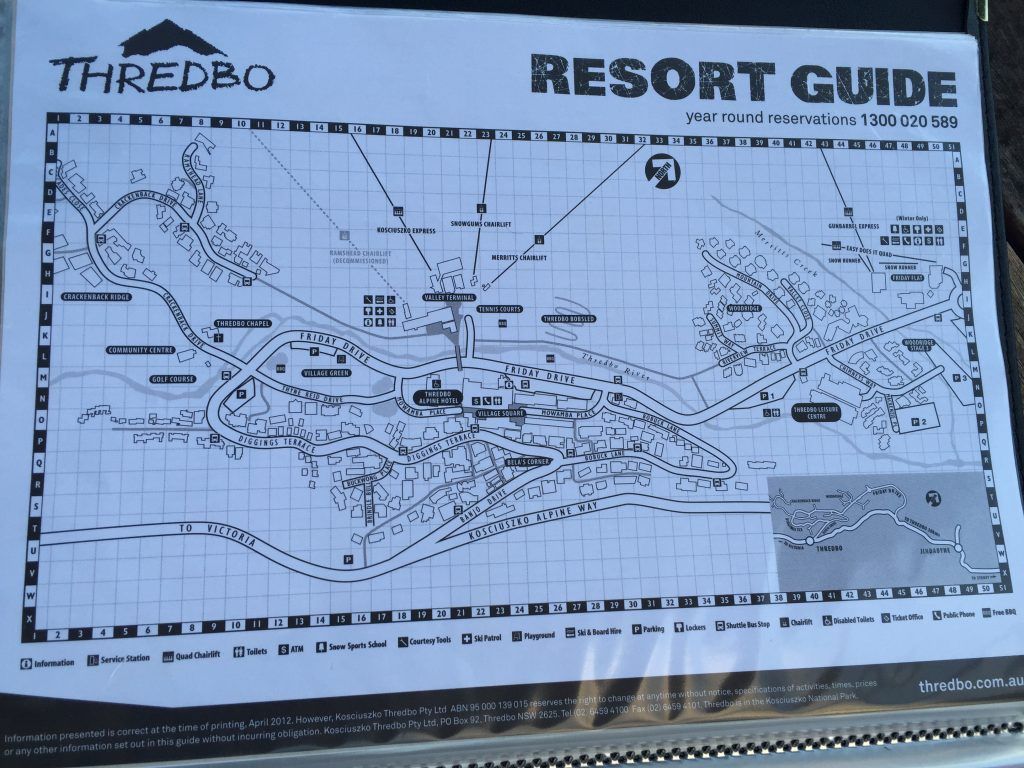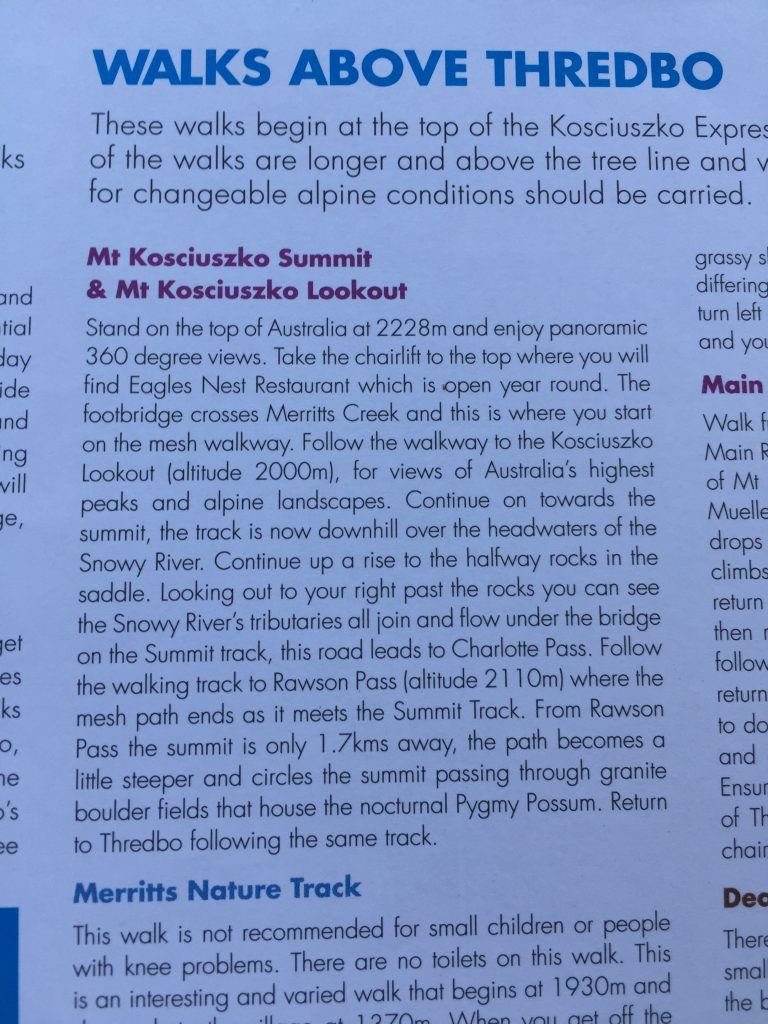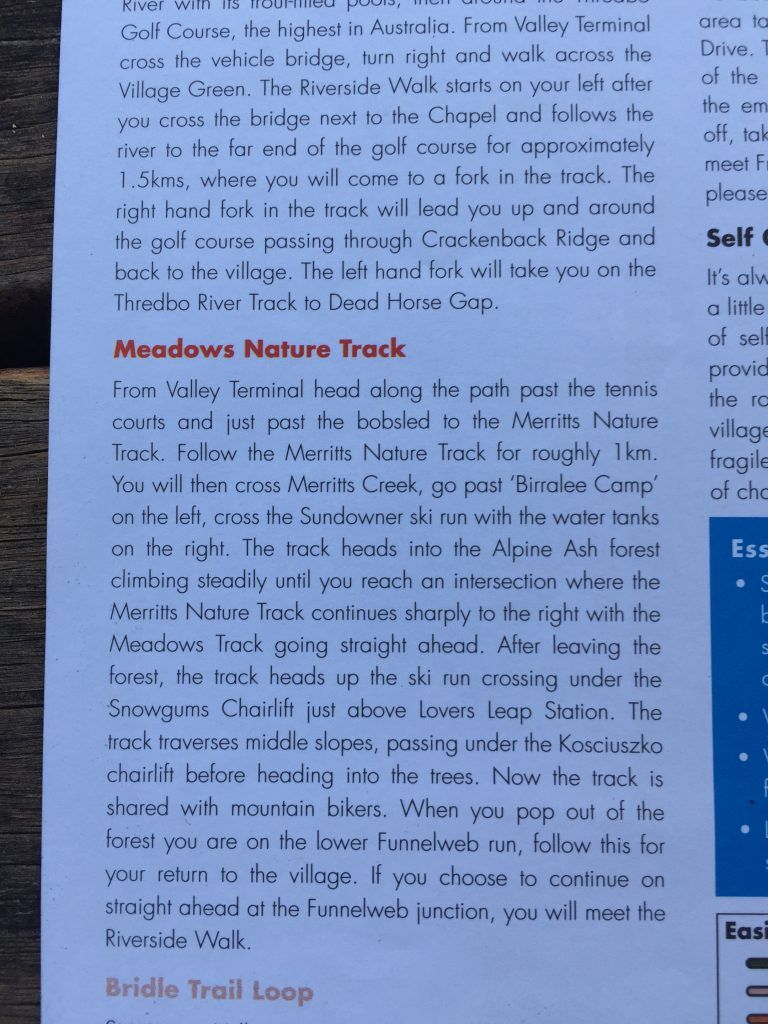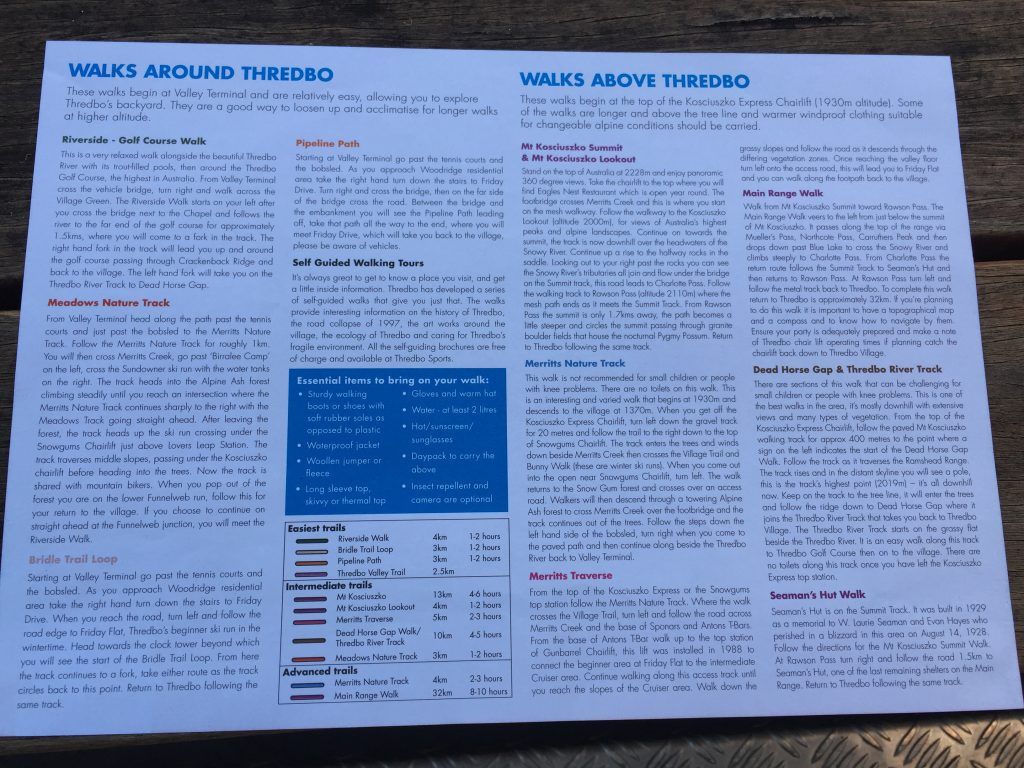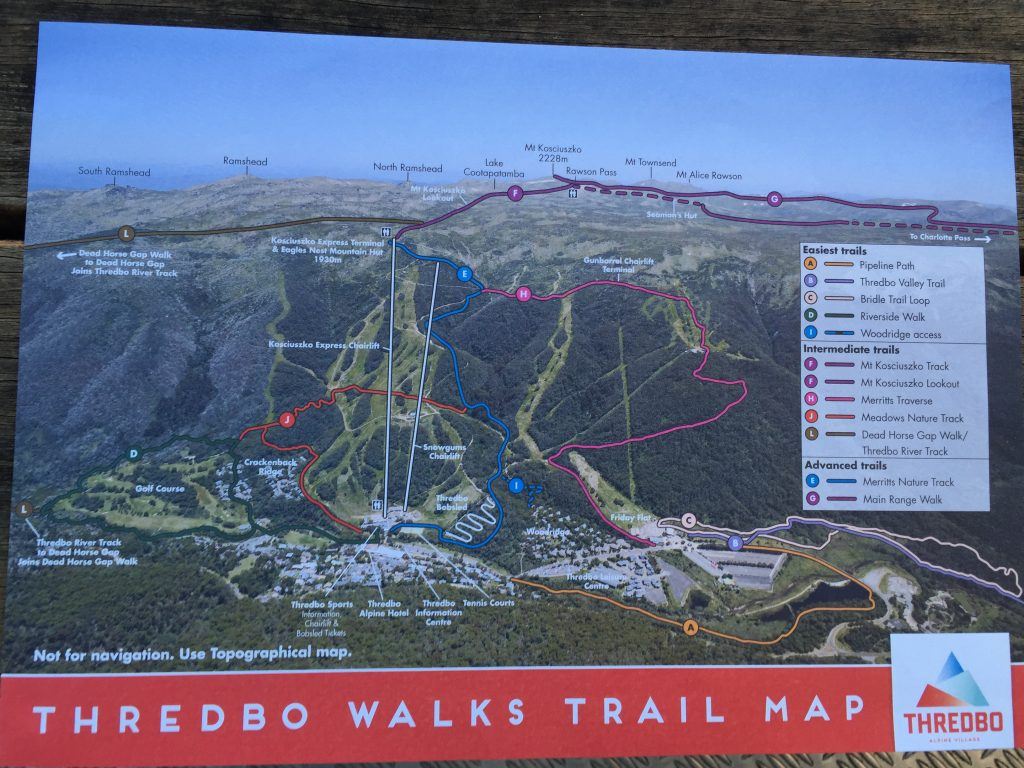 Sydney Weekend Getaways 2 – Visit NSW's cutest "country" town – Bowral Australia
Bowral Australia is a truly lovely town and there is so much going on! Look carefully when you hit the main street – there are more arcades for shopping than there are in Melbourne!
Bowral Australia: Stay at Links House

Room at Links House
You must stay at Links House – this is one of my favourite places I've stayed in a long time. The hotel is boutique adventurer heaven – high thread count and loads of character! The rooms are lovely but the best thing is the shared spaces and fabulous service. There is a lovely outside courtyard/winery that begs for wine to be drunk.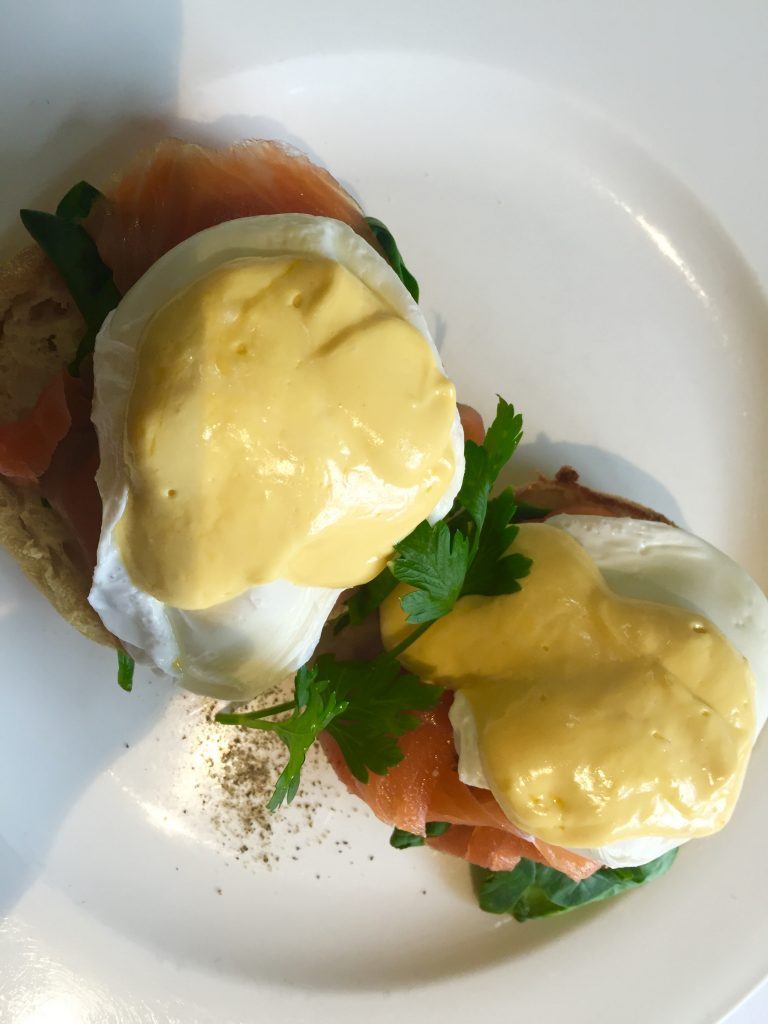 There are also sitting rooms in the front of the house where a port is suggested. The manager is an absolute delight and the night manager was the same. So genuinely friendly and helpful. I can't say enough good things about this place! Oh and there is also a great dvd selection and a fabulous breakfast.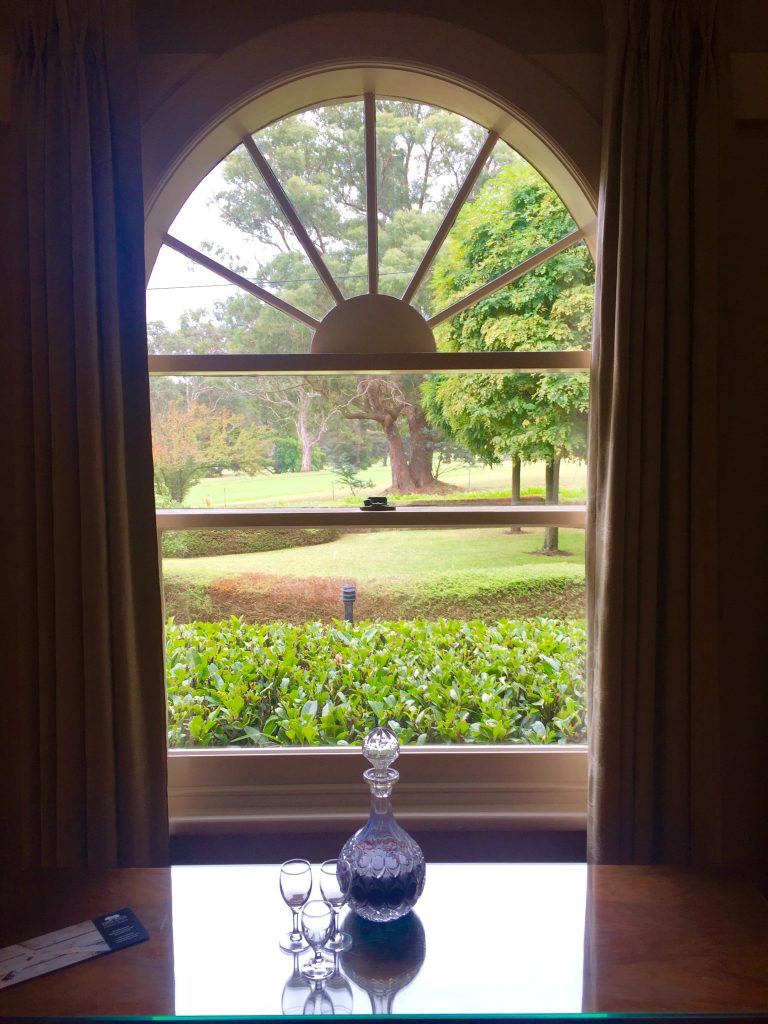 Bowral Australia: Dinner at the Bowral Hotel

Veuve at the Bowral Hotel
Links recommended the Bowral Hotel for dinner. We did have a lovely meal – a delicious lamb rump with polenta and spinach for me – but the pub was dead. It was Easter Sunday so I guess it was only going to go one way or the other! There is a nice outdoor seating area that is also smoking friendly that is pretty much on the Bowral main street so we enjoyed a bottle of Veuve sitting on the wonderfully named Bong Bong Road!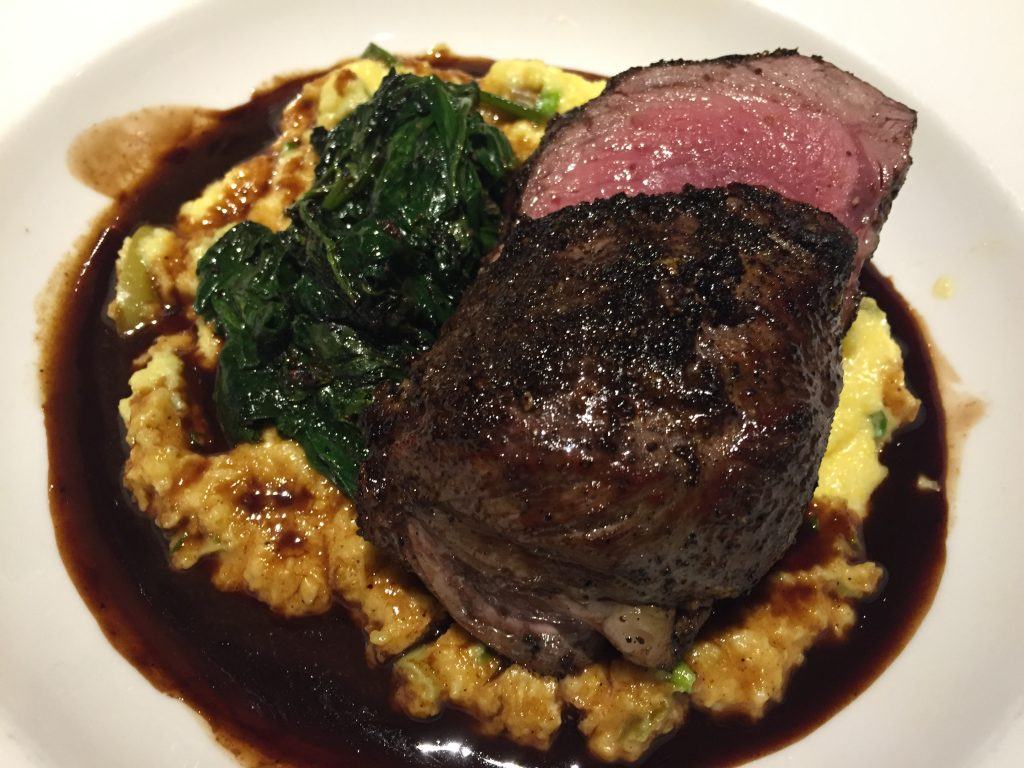 Bowral Australia: Have a coffee at Elephant Boy
On one of your trips into town make sure you get a coffee at Elephant Boy. This little café is fantastic. The whole place is decked out like a library or bookshop and also has lots of you guessed it elephants all over the place. And then it has this sort of Indian feel to it as well – and some amazing looking cakes. And most importantly fab coffee!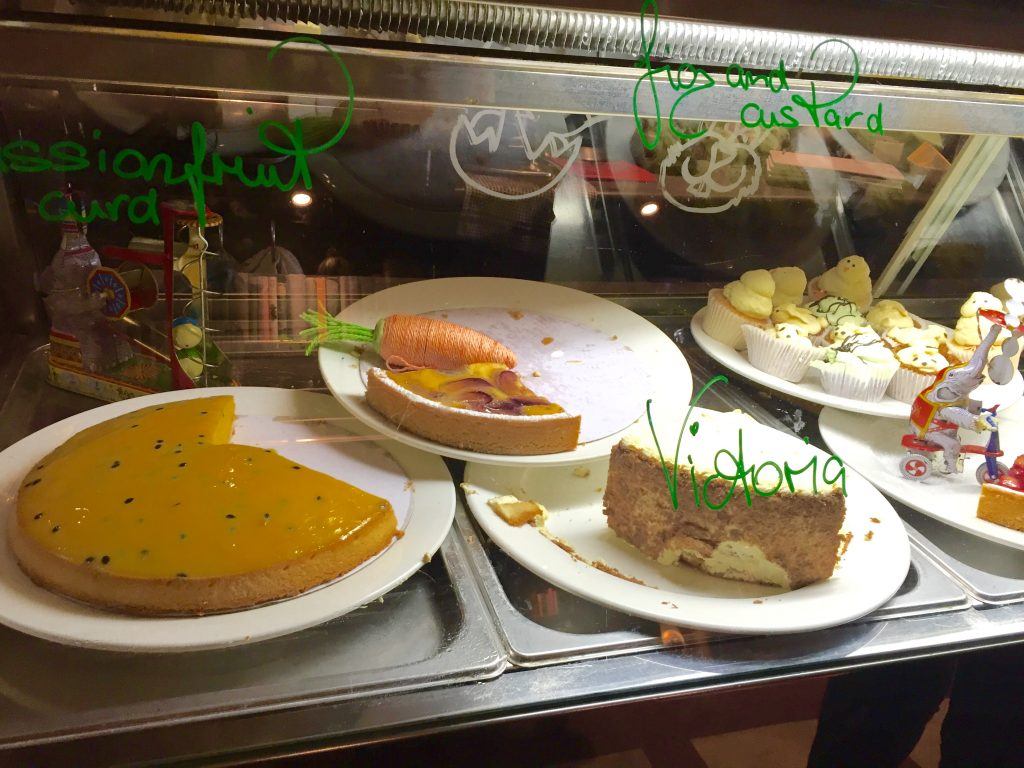 Bowral Australia: Hit the wineries
The Southern Highlands is quite a big area for wine. First up after passing Canberra is Lark Winery – it is very well signed from the Hume highway. They have a fabulous Rose that is heavy on the shiraz and the restaurant looked lovely (I didn't think to book and they were full up when we got there). Much closer to Bowral we headed to the lovely Artemis where I picked up some lovely chardonnay.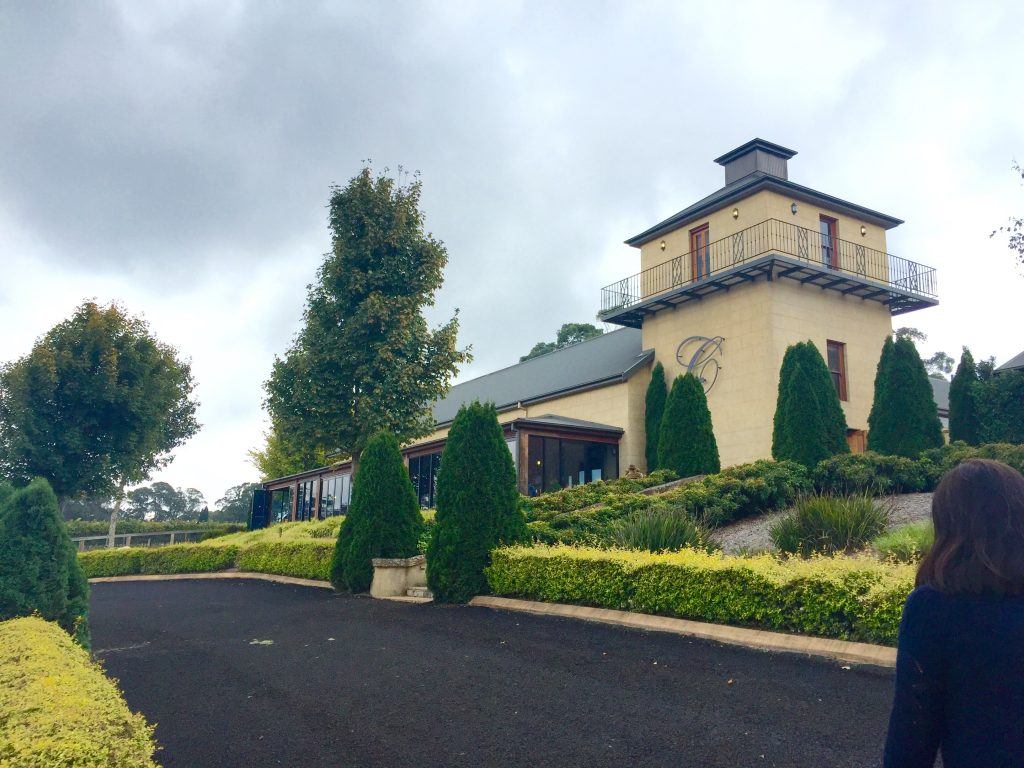 However, the highlight was Centennial. It does appear to be the main winery in the area. There is a large cellar door area where I discovered their sparkling shiraz which was fantastic. We then went on to have a wonderful lunch in their restaurant. Everything we ate was lovely but the highlight was the fig, walnut, and blue cheese salad. The cauliflower gratin was pretty sensational as well. All washed down with some pinot noir.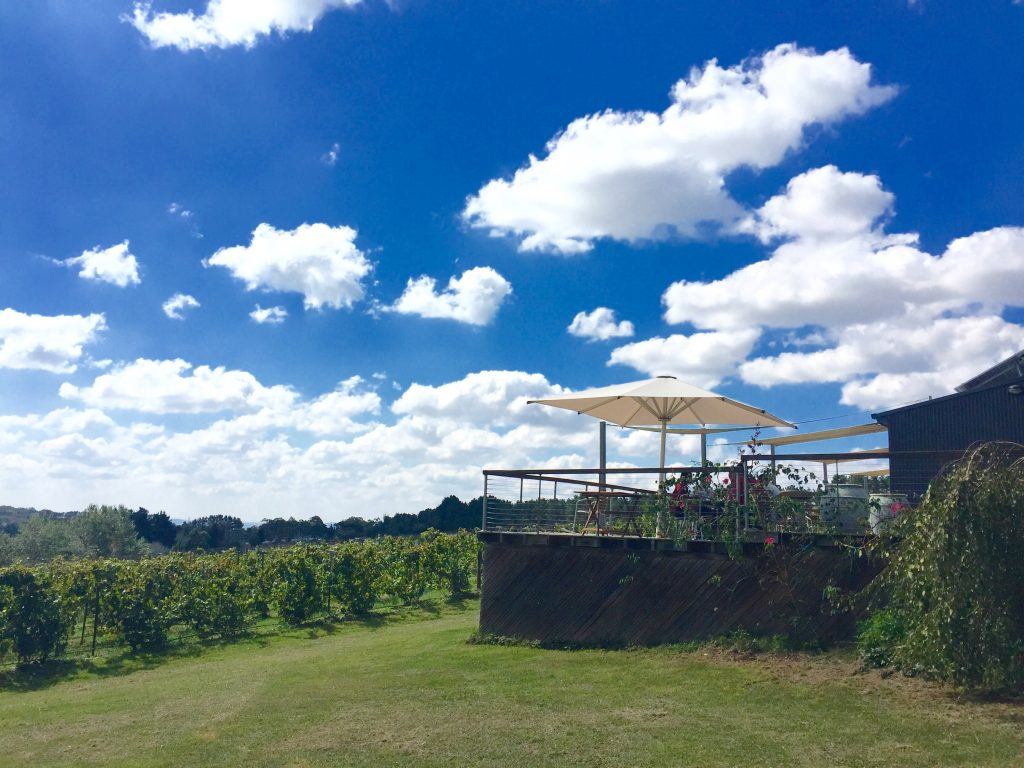 We did a brief stop into the Artemis winery and picked up some pinot noir. It is worth visit.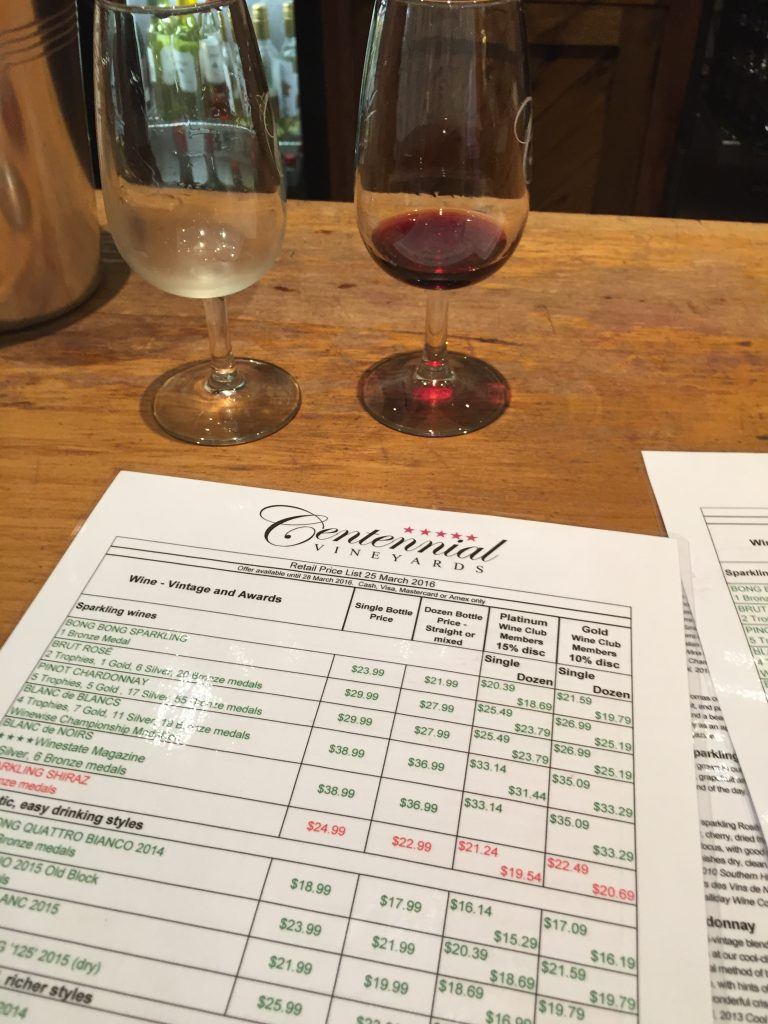 Bowral Australia: Go Bra and Antiques Shopping
It's all happening in Bowral. And some of the purchases are not as you might expect. There is a great Bendon outlet on the main street – so a bit of bra shopping in Bowral! There a couple of fantastic classic bookshops and loads of lovely shops selling candles etc. The thing that Bowral is really known for is antiques and they have loads.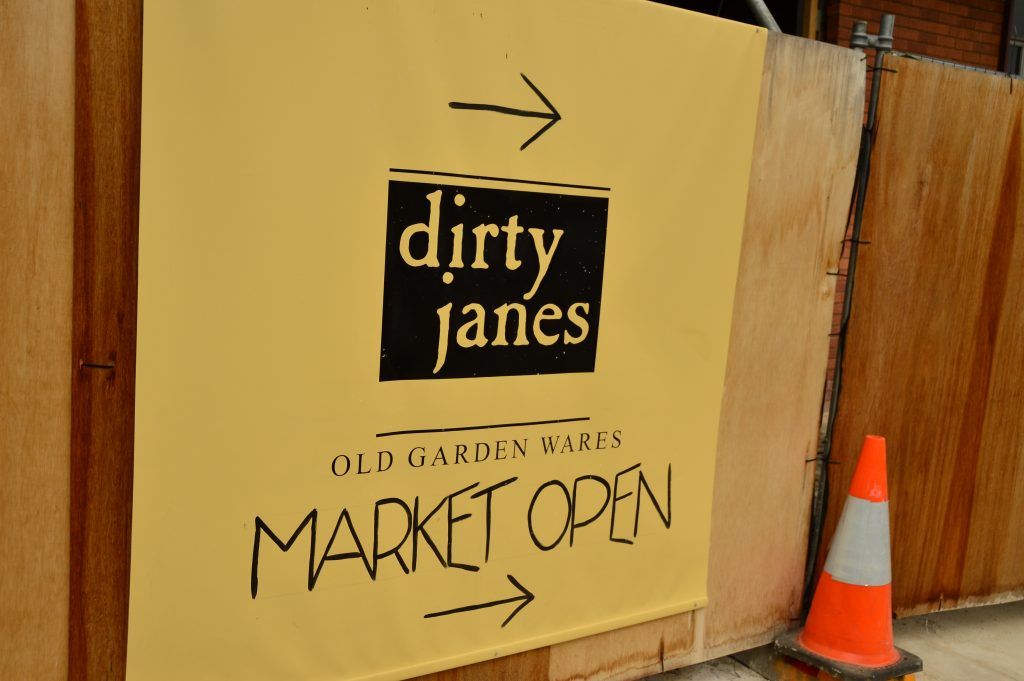 There is a fantastic antique warren called Dirty Jane's just off the main street which is like entering another world. I'm not that into antiques but I loved exploring this place. Every nook and cranny is filled and it appears every stall holder is also a stylist in their spare time as they all look fabulous! My favourite was Suzie Anderson Home – visiting her "stall" (it is much more than that) is like a mini trip to Southern France. Her taste is immaculate.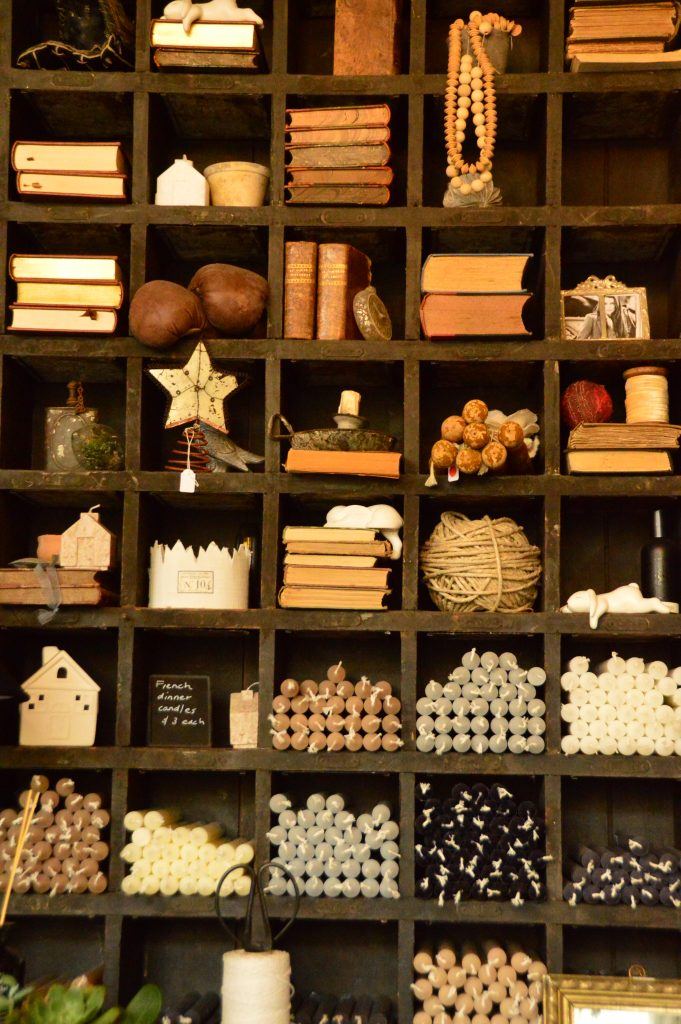 There are some other great Sydney weekender options but these two are definitely my favourites!
Weekend Getaways Sydney Useful Links:
Heading to Australia? Read my other Australia posts here.
Don't miss my other posts on New South Wales:
Watsons Bay Things to do: The Top 6
Blue Mountains Day Trip: The 4 Best Things to do
Heading to Melbourne? Read my Melbourne posts here
Sydney Weekend Getaways Accommodation:
Want to have a look at some other hotel options?
Looking for hotels in Sydney? Click here for some interesting options 
Sydney Weekend Trips Flights:
Looking for flights to Sydney? Click here for some great deals on sydney flights
Personally I am a big fan of the Middle Eastern airlines – especially for Business Class. Two that fly to Australia are:
Or how about hiring a car? I drove on both of these getaways
Weekend Getaways Sydney Tours:
Interested in taking some tours while in Sydney? Click here for some sydney tour ideas
And some other New South Wales Tours
Heading to Australia solo? Group tours can be a great option:

Comments
comments