9 Brilliant Spa Breaks In Scotland
The following two tabs change content below.
Hi! I became a travel blogger a year ago after 15 years in big corporate marketing jobs. I now do a mix of digital marketing consulting and blogging - hoping to make it 100% blogging eventually! My blog is about luxury adventures in Emerging Destinations that end with a high thread count on your sheets. My key focus is emerging destinations - whether it is a country that has not been visited much or a lesser known part of a well known country. And lots of food and wine and fun! My site is https://theboutiqueadventurer.com and on facebook I am The Boutique Adventurer on IG @theboutiqueadventurer twitter @theboutiqueadv and Pinterest @theboutiqueadve.
Latest posts by Amanda OBrien (see all)
Scotland is not necessarily the first place that comes to mind when you think of spa breaks! However, there is a fantastic range of spa breaks Scotland to consider. The Scottish spa break tends to veer towards the indulgent/luxury end of the spa spectrum vs detox/extreme exercise.
Most, of course,  have gyms and/or a pool but there is no way you would want to miss some of the amazing food on offer at all of these locations. Many also come with golf courses that can broaden the appeal of a spa break!
Personally, I think a spa break in Scotland is perfectly suited to a girls long weekend away – pampering, chatting, indulging and great food and wine – and whiskey! – make for a memorable combination!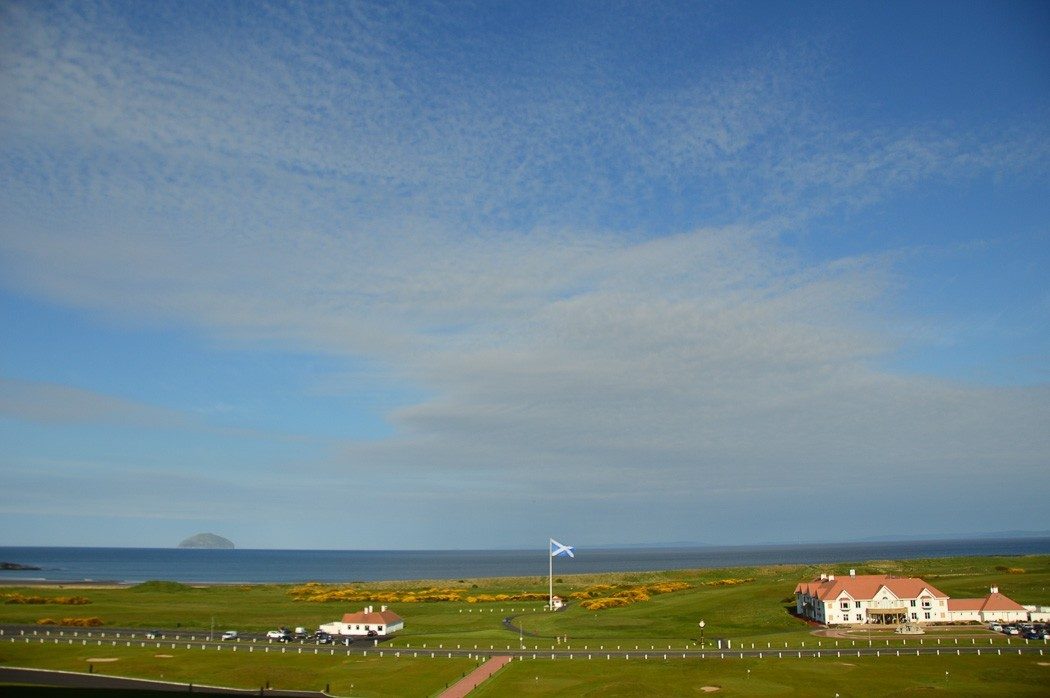 Getting to your Spa Breaks in Scotland and Getting Around
For 8 of the 9 Spa Breaks in Scotland, I have listed the closest airports are either Edinburgh or Glasgow
The best way to get around Scotland is to hire a car. It is such a stunning country and the weather constantly changes – so if you're in the car you can pull over and take shots! It is also a very easy country to drive in. The roads around most of these spa properties tend to be quite empty.
1. Glenapp Castle and Pebbles Spa & Leisure – Ayrshire
If you have ever longed to stay in a real castle then Glenapp is the property for you! The castle is located on a delightful 36 acres of stunning gardens. It is Instagram heaven so make sure you allow some time to wander the storybook grounds and take some pictures.
The castle has 17 guest bedrooms each individually designed and uniquely styled. All the rooms are large – the room I stayed in was bigger than my last flat!
Glenapp doesn't have a spa on site – instead, the Castle will drive you to the nearby Pebbles Spa. Pebbles is located right on the water looking out to Ailsa Craig so the views are stunning – particularly at Sunset.
Pebbles has a 15m pool with a jacuzzi and lounge chairs – all with that amazing view. There is a gym and both steam and sauna rooms.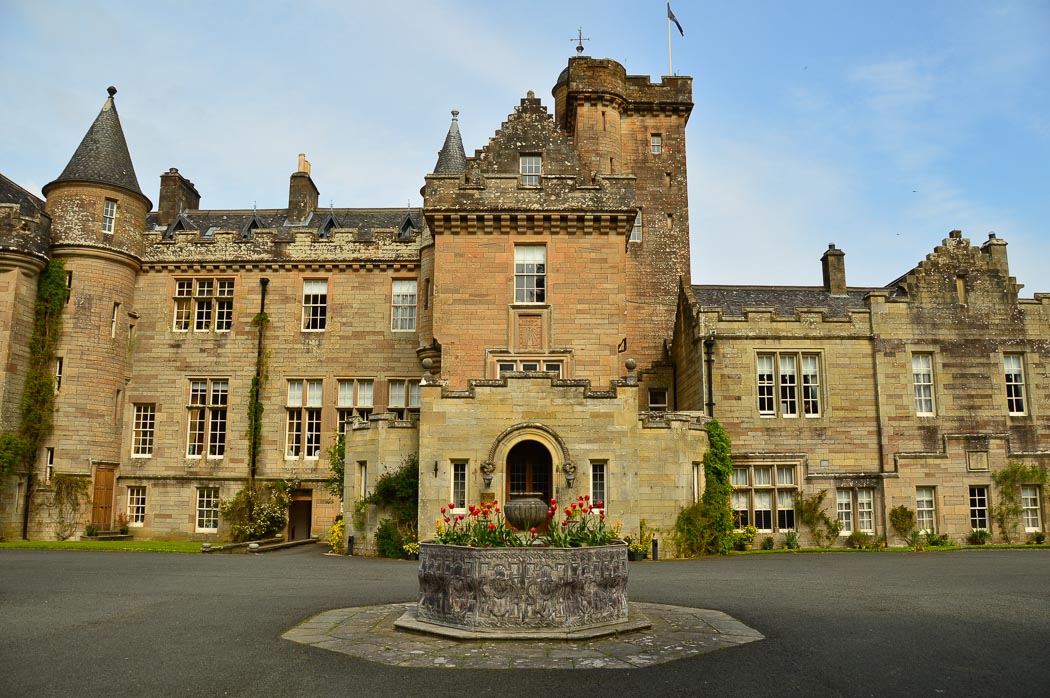 Treatments:
Pebbles use Thalgo and Decleor products for their treatments. They have an extensive range of Thalgo treatments. There is a long list of face treatments on offer as there is for body (wraps, scrubs, massage etc). Pebbles also offers mani/pedis, waxing and tanning.
Spa Deals and Packages:
Pebbles offer spa break and spa day packages. If you are staying at Glenapp a spa day package is a great option. These normally included 1-2 treatments and importantly access to the pool, steam room etc for the day.
Spa Restaurants:
Glenapp has a magnificent restaurant on its premises and offers 3 or 6-course dinners. I highly recommend splashing out and enjoying one of these feasts! The breakfasts are fantastic if you are staying. And they also serve an outstanding afternoon tea.
Pebbles Spa has a bistro which serves breakfast, lunch, brunch and afternoon tea using mostly homemade products.
If you're looking for more things to do around Glenapp Castle don't miss my post on nearby Dumfries and Galloway Things to do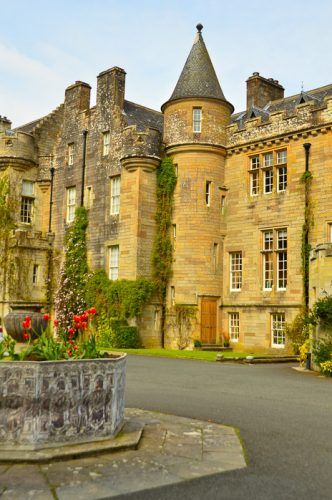 Getting There:
Glenapp Castle is in the lovely region of Ayrshire on the Southwest coast of Scotland. The closest international airport is Glasgow (1 ½ hours by road) and the closest airport is Prestwick (1 hour). The nearest train station is Girvan.
Glenapp will organize transfers but I would highly recommend hiring a car. This area of Scotland is absolutely stunning and so suited to driving – plus there are loads of other castles and sights such as the Robert Burns museum nearby.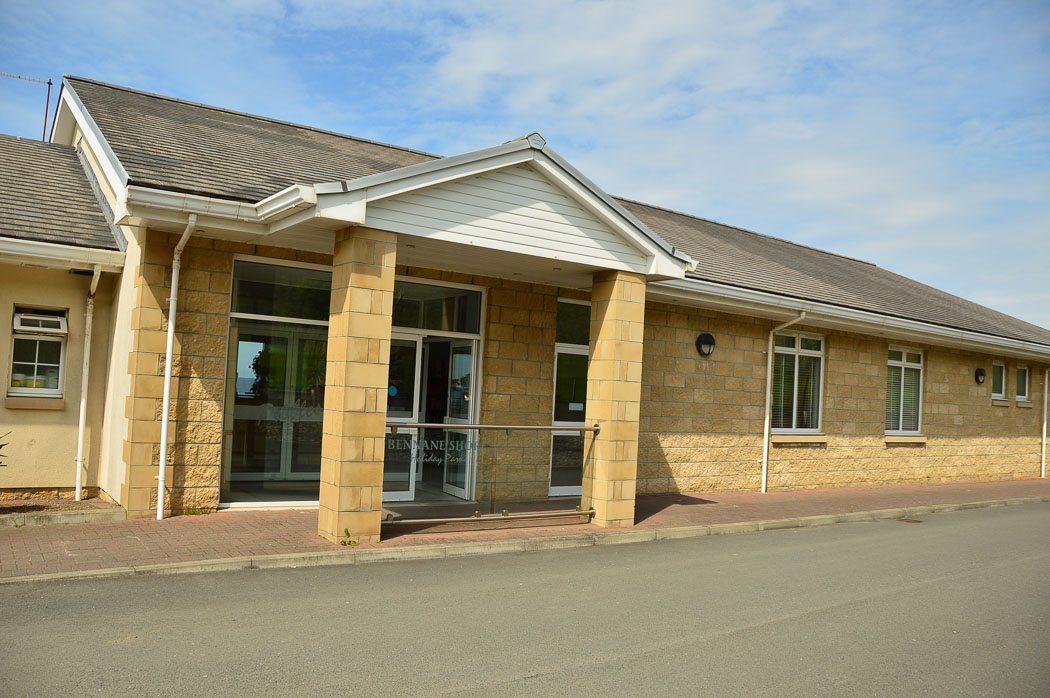 Glenapp is not signed to protect its privacy so do make sure you get on their website and check the directions before heading there. Having said that it is not difficult to find.
2. Trump Turnberry – Ayrshire
Trump Turnberry is on the stunning Ayrshire coastline in south-west Scotland. Famed for its golf course what is less well known is that it has a fantastic spa. The property is set on 800 acres and it is pure luxury – from the Italian marble bathrooms to the very high thread count on the sheets!
The Spa at Turnberry uses ESPA and ishga products. This spa is so big it has its own separate building! The spa has a large indoor 20 meter pool and jacuzzi plus a good sized gym.
The Ayrshire area is just stunning – if you are heading to Trump Turnberry don't miss my post on Things to do in Ayrshire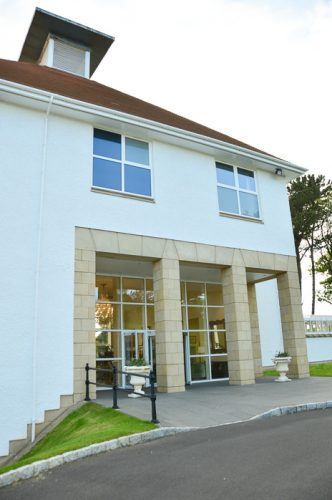 Spa Treatments:
There are 12 treatment rooms so a lot of options! Trump Turnberry spa has two signature treatments – both of which leverage its location so close to the sea. The Ailsa Craig is an 80-minute detoxing scrub and massage. The Woe-be-Tide is named after the fourth hole of the golf course and offers a body scrub and facial.
The spa brochure is 16 pages long which tells you all you need to know about how extensive the treatment options are on offer! They also offer mani/pedi and a mini makeup.
Spa Deals and Packages:
There are a number of really good value day spa packages that offer a mix of treatments, use of the facilities and lunch or afternoon tea.
Restaurants:
The Spa has its own Café, the Centenary. It is open for breakfast and for lunch/afternoon tea. Or you can head to one of the restaurants in the main hotel or in the golf course building.
Getting There:
Trump Turnberry is not far from Glenapp Castle as you head towards Prestwick and Glasgow Airports. They will, of course, do a transfer but as with Glenapp castle, I would highly recommend hiring a car to take in the stunning views in the area.
3, The Isle of Eriska Hotel – Oban
How about a spa break on your own private island? Exactly!!! The Isle of Eriska Hotel and Spa is located on its own 300-acre private island 100 miles north of Glasgow. The island is accessed by a small bridge and is located near Loch Linnhe and the Morvern Mountains.
The hotel has 16 bedrooms, 5 spa suites each with a private garden and hot tub, six hilltop reserves with private hot tubs and balconies, 2 garden cottages with hot tubs and a 3 bedroom self-catering house.
The Stables Spa is the highlight and there are day and residential spa packages available. The spa uses ESPA and ishga products. The spa is located in a former stables building and has five treatment rooms.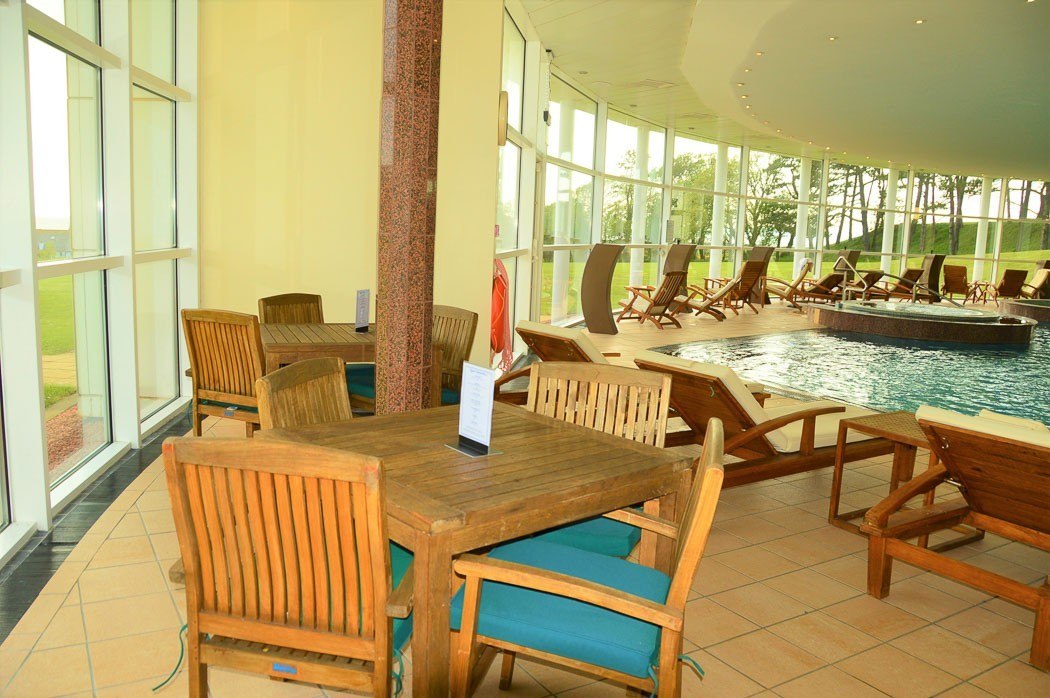 Spa Treatments:
Stables has a big spa menu! There is a great range of treatments available for face and body and a good range of massage treatments. Special services include treatments just for men, hopi candles, hot stones and more.
Waxing and Tinting are also available
Spa Deals and Packages:
Specialized treatment programmes range from 130 to 200 minutes. There are also full day spa packages. There is a range of these – from just 1 treatment to multiple treatments. What they all offer is access to the full range of spa facilities from 10 am to 5 pm and a 10-pound voucher for lunch. These make for great deals if you are visiting for the day.
The website also has a range of summer and winter spa specials that also include rooms. A 3 for 2 deal in the self-catering cottage runs through summer so this can be a great option if you want to get away with a couple of girlfriends.
Restaurants:
Eriska has two restaurants. One is very traditional fine dining. The second is much more relaxed (The Deck) with a lighter menu. Both are open for lunch and dinner – and open to residents and non-residents.
Afternoon Tea can be enjoyed in the fine dining restaurant or The Deck.
Getting there:
Drive by car from Glasgow, by train Connel railway station is 15 minutes from the hotel or of course if your private plane or boat is free you can use them!
4. Gleneagles – Perthshire
Gleneagles is the quintessential Scottish experience – 850 acres of stunning Scottish countryside and three championship golf courses. But what we care about is the spa!
The Spa has won several awards and is quite innovative. In addition to indulgent treatments and healing waters it also offers a range of complementary and alternative medicine options.
The facilities are outstanding – two indoor pools – one adults only – and one heated outdoor pool. Plus a bubble pool and a thermal suite – and a full on gym.
If you're after some serious exercise you can head west and look at climbing the highest mountain in Scotland Ben Nevis – read all about it in my post on Climbing Ben Nevis.
Spa Treatments:
There are a range of facial and body treatments – all ESPA – and specific treatments for men and maternity. The signature treatment uses ingredients from the area for a full body treatment.
Bob & Cloche offers hair, nails and beauty treatments.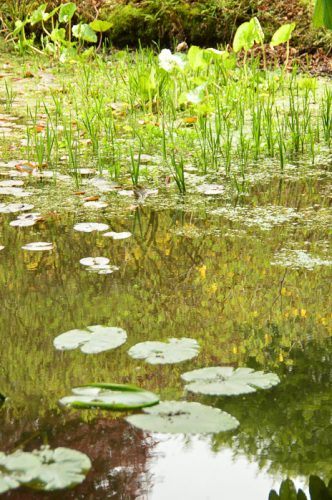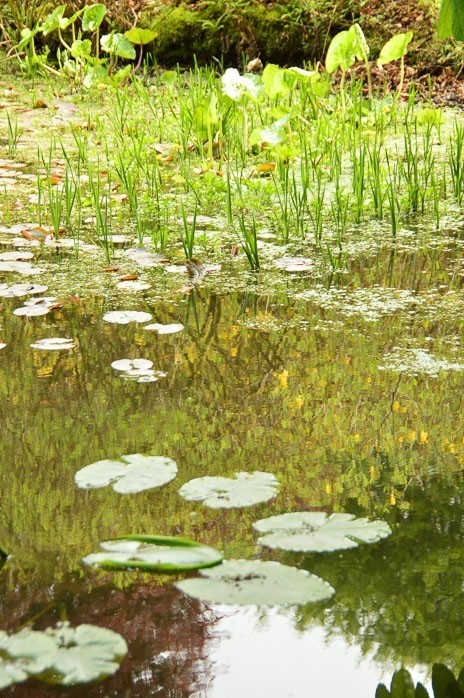 Spa Deals and Packages:
There are a number of day treatment offers as well as afternoon tea and spa offers. Generally, these will consist of 1-2 treatments, a food offer and full use of the rather fabulous facilities for the entire day. Prices are less during the week.
Restaurants:
Gleneagles has four restaurants (one of which has two Michelin stars!), three bars and the health club.
Getting There:
Both Edinburgh and Glasgow airports are about a one hour drive. Gleneagles station is less than 2 minutes from the hotel and is on the main line from Kings Cross. It is about 5 ½ hours from London on the train.
5. Kinross House – Perthshire
The Kinross House estate comprises over 100 acres of gardens and woodlands as well as Loch Level Castle island. The estate is actually on the banks of the lovely Loch Leven. There are 24 bedrooms.
The Coach House is a boutique day spa that is located on the grounds of Kinross House. Facilities on offer include a hydrotherapy pool, sauna, relaxation area and a tartan snug with views (how cute!). Fluffy bathrobes on arrival!
The Coach House uses a Swedish brand Kerstin Florian as well as my favourite Aromatherapy Associates (their products have the most amazingly wonderful scents!).
Spa Treatments:
There is a range of body and facial treatments plus manicure. Reflexology and Reiki are also on offer by request.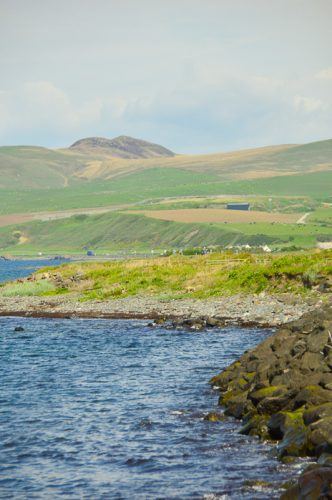 Spa Deals and Packages:
The best value option is to spend at least £55 on a treatment. You are then given 2 hours use of the facilities and also able to book a delicious afternoon tea for only £20 per person. There are some other seasonal deals but this is essentially the best set up – and there aren't many treatments that are less than £55 so it is easy to do.
Restaurants:
Coffee and afternoon tea are available in the Tartan Bar/Snug.
Getting There:
Kinross house is a 40-minute drive from Edinburgh or 20 minutes from Perth.
6. Lochgreen House Hotel & Spa – Ayrshire
Located across 30 acres of garden and woodlands, Lochgreen House Hotel & Spa has 32 spacious guest rooms. As is almost customary in Scotland there is a golf course very nearby – Royal Troon. The spa is quite new and looks rather impressive! It is designed for sharing – whether you are with a partner or a friend.
Spa Treatments:
The Spa uses Maltispa and Thalgo products and has a mix of facial and body treatments. Mani-pedis are by Jessica and there is makeup and tanning by Mii. They also offer blow drys and waxing.
Spa Deals and Packages:
There are some fantastic packages on offer here! Unlike most of the other spa breaks in this article Lochgreen offer bed and half board deals inclusive of spa treatments which are great value.
If you prefer a day spa there are some great deals for a combination of treatments and either a two-course lunch or afternoon tea.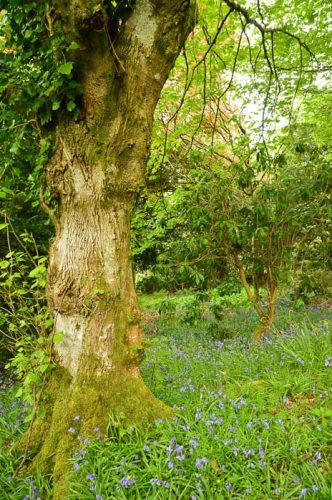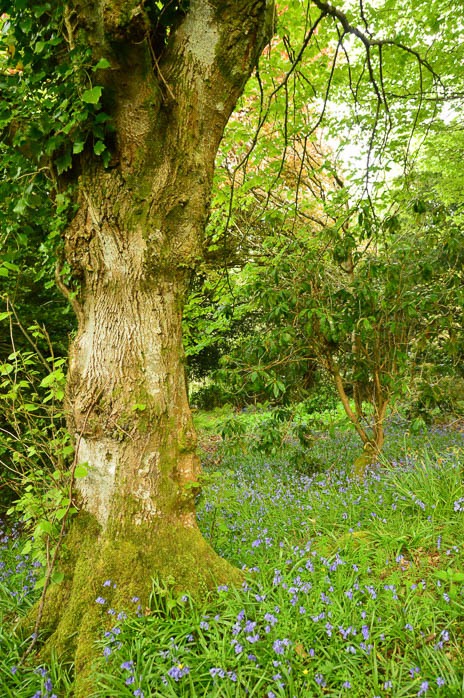 Restaurants:
Kintyre Three Red Rosettes Restaurant offers an award-winning dining experience featuring the best of the local Ayrshire produce (which is generally excellent!). The Brodik is the restaurant used by the spa and it offers lunch and afternoon tea.
The hotel also hosts regular cooking demonstrations.
Getting There:
Prestwick airport is literally only 5 minutes drive away and Glasgow airport a 40 minute drive.
7. The Marcliffe Hotel and Spa – Aberdeen
The Marcliffe hotel is the only 5 star Visit Scotland hotel in Aberdeen. It is set in 11 acres of wooded ground close to Aberdeen. The house was originally built in 1848 and it became a luxury hotel in 1993. It has 33 rooms and 7 suites.
The spa uses a number of brands from ID bare essentials for make up to Fake Bake for tanning to Essie for nails and Italian brand comfort zone for face and body.
Aberdeen is not far from the stunning Scottish Highlands. If you are heading to his don't miss region read my post on the best things to do in the Scottish Highlands and use Scottish Highlands Tour Itinerary to help plan your trip.
Spa Treatments:
There is a rather extensive 12-page treatment brochure! In particular, they offer some nice anti-aging treatments alongside the usual facials, body scrubs and massages. There are also some specific products for men.
Beauty-wise there are mani-pedis, makeup, waxing, and tanning.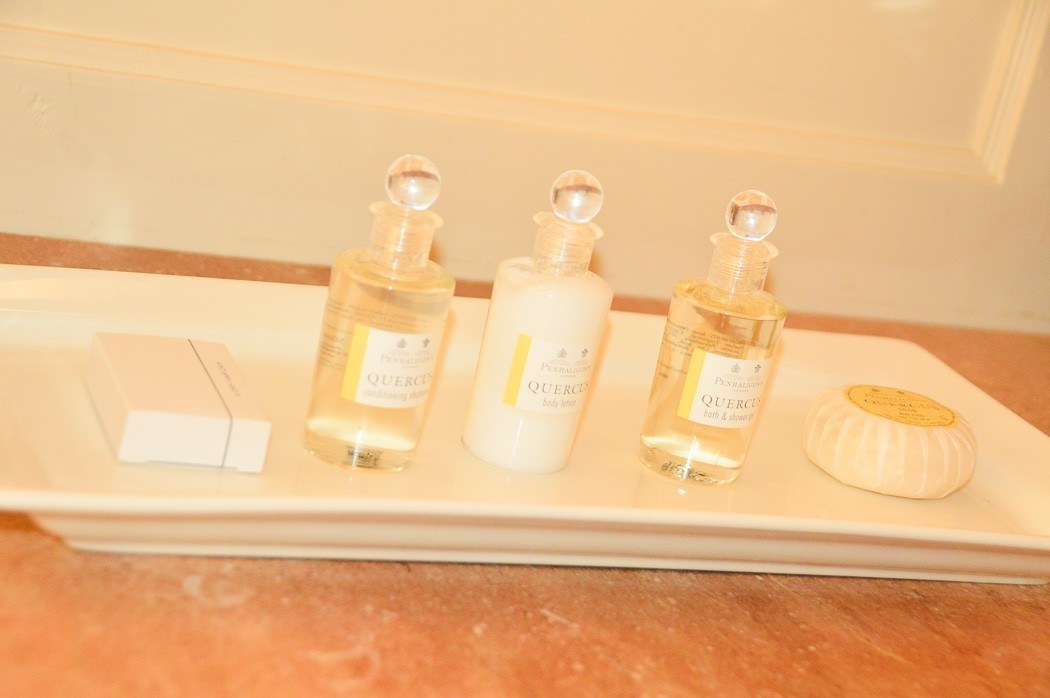 Spa Deals and Packages:
Marcliffe have quite a few offers available although I think the Ultimate Tranquility is the best value. It offers a scrub, light massage, one hour facial, manicure and pedicure plus a champagne light lunch for 195 pounds.
Restaurants:
The Conservatory Restaurant focuses on sourcing local ingredients and setting them off with a choice of more than 400 wines and more than 100 malt whiskeys! It is the only restaurant at Marcliffe. They also have the Drawing Room bar and lounge which offers afternoon tea.
Getting There:
Marcliffe Hotel and Spa is 3 minutes from Aberdeen city centre and 20 minutes from Aberdeen International Airport.
Click here for Cheap Flights to Aberdeen
8. Old Course Hotel Golf Resort and Spa – St Andrews
The Old Course hotel borders the world's most famous golf course – St Andrews. The hotel has 144 bedrooms including 35 suites. The interiors were developed by French designer Jacques Garcia and are pure luxury.
Quite a few rooms have private balconies and several come with panoramic views over St Andrews Golf Course. The resort also has its own championship golf course, the Duke's.
The Kohler Waters Spa is the first Kohler spa experience outside the US. There is a 20 metre pool, hydrotherapy pool, steam room, ice fountain, cold plunge pool and pretty much everything you can think of – including a rooftop garden with a hot tub!
Spa Treatments:
There are 13 treatment rooms and 2 are wet rooms. There is a huge range of treatments. The most unique treatments on offer are the hydrotherapy bathing treatments. Most appealing is their signature treatment where you are immersed in lavender rain! There is also a range of treatments designed specifically for golfers – and even their feet!
Old Course Hotel Spa also offers mani/pedis and makeups.
Spa Deals and Packages:
There are a couple of packages which include rooms, treatments, and meals which are good value. However, best value are the day package offers. All packages include a 2-course lunch at the spa and full use of the rather stunning facilities. If you are looking to keep costs down try the Daytime Escape. The next best option for me is Taking the Waters as you can experience the spa's signature treatments – which are always the best.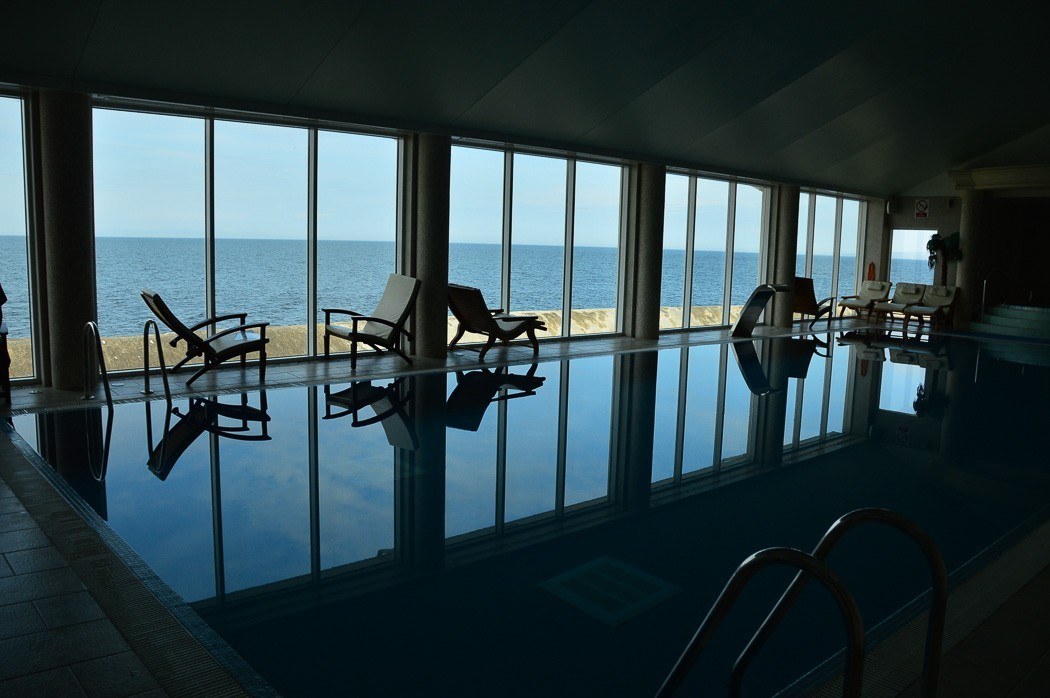 Restaurants:
There are five dining options at the resort. The Road Hotel Restaurant is their 3 AA rosette-awarded offer. It is located on the fourth floor of the resort so offers stunning views. The Road Hole bar is next door serving up more than 250 malt whiskeys.
Getting There:
The closest airport is Edinburgh. From there it is a one hour drive. The hotel is a short stroll from the centre of St Andrews.
9. Sheraton Grand Hotel and Spa – Edinburgh
All the standards you would expect from the Sheraton are on hand – the Signature Sleep Experience and the Club Level offers.
Now by One Spa offers everything – beginning with a rooftop hydro pool and a 19m swimming pool. There is a fitness club, thermal suites,
One of the most interesting parts of Edinburgh is underground!!! Find out all you need to know about this fascinating area in my Edinburgh Vaults Tour post
Spa Treatments:
The signature treatment is Escape at One. This is a fantastic value signature treatment. It is a series of baths and water treatments and use of the thermal suites. The treatment provides access to all of this – plus the other facilities – for 3 hours for only 70 pounds.
There is then a good mix of massage, scrubs, and facials.
One Spa also offers mani-pedis and spray tans.
Restaurants:
One Square is the Scottish Brasserie at the Sheraton. As you may have guessed, it offers a range of Scottish favourites served in contemporary style. The bar specializes in gin, offering more than 90 to choose from. The Spa also has a restaurant.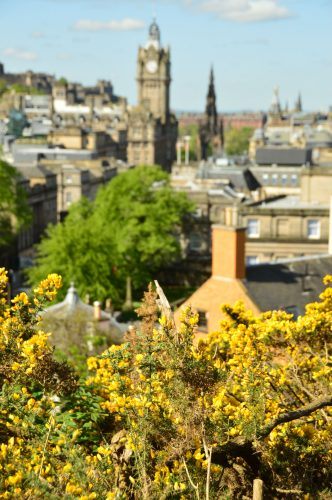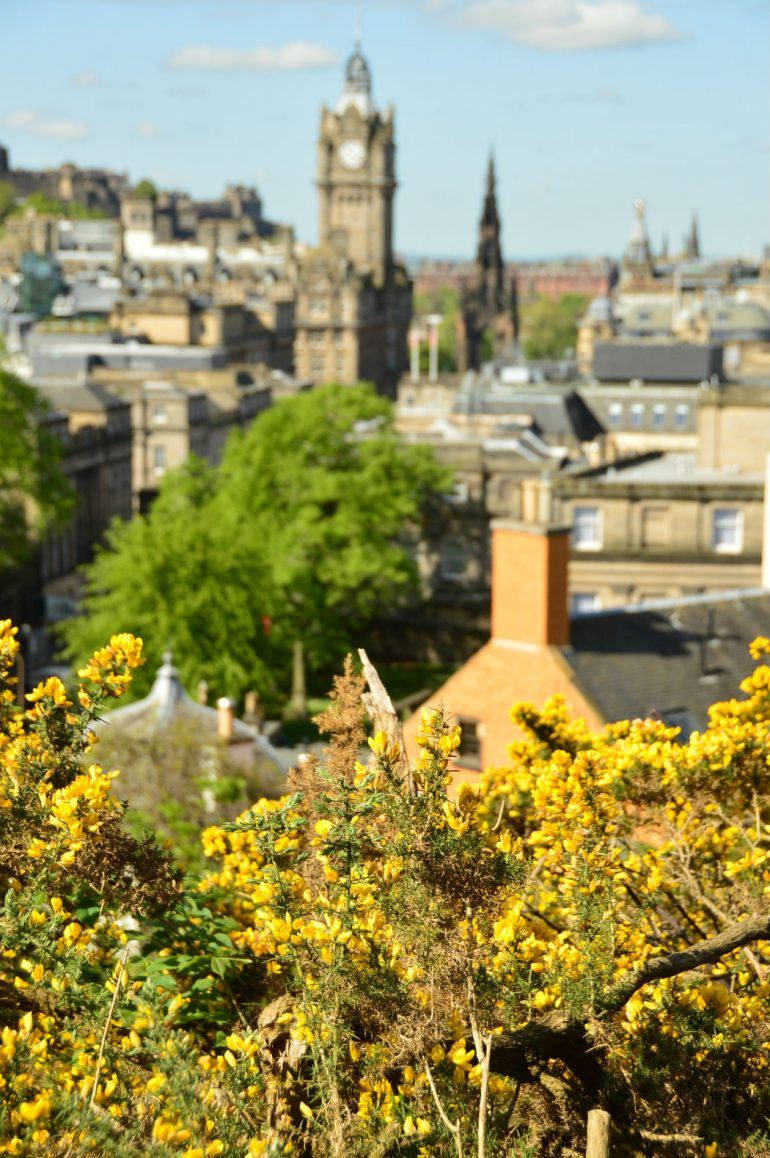 Spa Deals and Packages:
There are some excellent deals on offer. Typically a seasonal day package is on offer with a couple of treatments as well as the Escape at One treatment. There are a range of gift vouchers for different treatments and also group spa packages.
Getting There:
The Sheraton has a fantastic location right in the middle of Edinburgh. The key sites are easily walkable.

Comments
comments