50 Travel Bloggers You Should Be Following Right Now
The following two tabs change content below.
Jonathan Greenstein
American football playing individual|Patriots fan|Aspiring author & blogger|Thinks of himself as a bit of an entrepreneur|Ever hungry mind that is always willing to share|All round swell guy | Twitter - @J_Greenstein
Latest posts by Jonathan Greenstein (see all)
Are you on the look out for some new travel blogs to read? Maybe you are planning your next trip and are looking for inspiration? We got you covered. Below you will find a list of 50 travel bloggers you may not know about but should be following now. No matter where you plan to go, these travel blogs should have content on the location. Please note that this list is in no particular order.
If your blog has not made the list, please drop your travel blog's name and URL in the comment box at the bottom of the article.
---
The Kiwi Couple
We're Rachel and Jeremy, a married couple wandering around the world. Random things about us: we love cats more than humans, think bananas are delicious and the longest bus ride we've taken was 28 hours (Peru to Ecuador).
Notable blogs:
10 things you need to know about long term travel –
Link
Grey County Winter Escape –
Link
---
Beach Love Peace
Hello! My name is Alaina Renée, creator of travel & style blog – Beach Love Peace. Born in Hawaii and raised in Jamaica, you can say I'm an island gyal. The BEACH has always been my place of serenity because it's a place of mystery, yet it captivates you with the white sand and blue seas. LOVE is something we all need, and I enjoy spreading love – with a smile, a hug and now with this blog by sharing my personal travel experiences and advice on locations, hotels/lodging/etc., excursions and fashion. Lastly, PEACE is what we teach others by exploring the world and experiencing cultures with an unbiased heart. Although, Beach Love Peace will be geared towards locations with warmer climates, occasionally I will visit locations with cooler temperatures and will hashtag those articles as #SnowLovePeace. Follow me on my educational and cultural journey, and in due time you'll start your own!
Notable blogs:
Visitor's Guide: Leadville, CO #SNOWLOVEPEACE – Link
Caribbean Vibes In Gros Islet, St. Lucia – Link 
You can also follow Beach Love Peace on Soapbox.
---
Adventures of a Wanderluster
Notable blogs:
Top 10 Travel Experiences – Link
How To Pack Like A Pro – Link
---
Images + Keystrokes
We are a husband and wife tandem from Quezon City, Philippines although we also regularly spend our weekends in San Antonio, Nueva Ecija. In this blog, we share two of the activities that we love most — traveling and dining out.
Notable blogs:
Looking Back: How Traveling Changed My Life –
Link
I almost quit my job to travel but I did not –
Link
---
CarlyJamesTravel
We're just two misfits travelling this earth searching for happiness through adventure, friendships and mojitos.
Notable blogs:
Cai Rang Floating Market – Can Tho – Vietnam –
Link
Elephant Jungle Sanctuary – Chiang Mai – Thailand –
Link
---
52 In kicks
We're Agata & Sean, a Polish and Australian couple, running a digital media agency out of Europe, spending our down time travelling the globe for sport and adventure. We met while travelling, Sean as a professional windsurfer representing Australia on the Windsurfing Pro Tour; Agata working for one of the world's biggest airlines. Our lifestyles are extremely active – and we take our little boy everywhere we go!
Notable blogs:
10 Must See Churches in Rome; How To Find Them, What to Look For – Link
5 Incredible New Zealand Hiking Trails You Should Totally Do – Link
---
Aspire To Amble
Aspire to Amble began as a humble travel blog, but it has blossomed into so much more. It is now home to a combination of my passions for travel, foreign languages and cultures, art and illustration, food, photography, and writing. As a result it is packed full of content that aims to inspire creativity and adventure.
Notable blogs:
Exploring Reykjavik (Iceland road trip day 1) – Link
An Undergrounds Ziplining Adventure… In Wales! – Link
You can also follow Aspire To Amble on Soapbox.
---
Joel Jaws Andrada
Notable blogs:
Pullman KL Bangsar Hotel Is Not Just A Business Hotel – Link
My Visit To LPPCHEA – Las Pinas Paranaque Critical Habitat Ecotourism Area – Link
---
Aastha Maheshwari
A travel blogger with a passion to explore new places, meet new people and eat at newbie joints.
Notable blogs:
10 Reasons Why MALDIVES Tops The Chart For Honeymoon Destinations – Link
Kashmir: A Paradise On Earth – Link
---
Kavey Eats

Established in 2009, Kavey Eats is a detail-rich food and travel blog with a strong focus on enjoying life. On the food side I share recipes and restaurant reviews. When it comes to travel, I love to write about culture, cuisine and history as well as what to see, what to do, and where to stay. Written from a personal, first-person perspective, my aim is to showcase, inform and inspire my readers through high quality photography and comprehensive writing.
Notable blogs:
Elephant Hills | An Ethical Elephant Sanctuary in Thailand – Link
Travel Tips for Taiwan's Taroko National Park – Link
---
Destination Dan
I hail from the greatest city on Earth, New York City! But when I'm not indulging in everything the Big Apple has to offer, I love to plan and take incredible trips all over the planet. I've been arranging dream vacations and honeymoons for years to places the world over, from the exotic to the adventurous… from fiery volcanoes and spectacular glaciers to the most breathtaking and luxurious beaches imaginable.  And I've become pretty darn good at it too! I've traveled to destinations like Thailand, Iceland, Italy, Israel, Hong Kong, Macau and the Mayan Riviera (just to name a few) and I can't wait to share my experiences and travel secrets with you.  So whether you're looking to create the extravagant trip of a lifetime or to be mesmerized on a budget, let me be your resource for everything travel!
Notable blogs:
Ramon Crater and Negev Desert Adventure Activities – Link
Rome and The Vatican in Photos – Link
You can also follow Destination Dan on Soapbox.
---
The Backpack Footprint
I'm Dr. Sreekar Harinatha. Ya, you read that right. I'm a doctor, a plastic surgeon to be precise and an avid traveler who loves to blog. I'm from Bangalore (Bengaluru now) and have traveled around a bit. I don't claim to provide an extensive guide to every place I have been to. However, I will try and paint a picture of how the experience is likely to influence you. I will also lend my cent worth opinion on what makes a place tick, presented abbreviatedly in the three suffixes against each place. Check out the blog for my travel musings!
Notable blogs:
Best Countries To Visit – Link
Why You Should Travel? – Link
---
Schtef Wanders
I have a travel passion since I'm very young, and I started doing it my job. Tourism studies, then I became a travel agent for a pretty famous brand in Belgium.
Notable blogs:
Reunion Island – Link
My bucket list – 50+ things to do and see before I die… – Link
---
The Boutique Adventurer

Hi! Thanks for visiting! Well it's a given that as a travel blogger I love to travel and that I do it frequently! I'm over 40 (well not too far over ) and strangely the older I get the more adventurous I get! But I do like the little luxuries in life. I can enjoy a day out trekking much more when I know there is a hot shower, glass of good sav blanc and sheets with a high thread count waiting for me at the end!
Notable blogs:
What to do in Medellin: The Things You Must Not Miss – Link
Top 17 Unique Restaurants in San Francisco – Link
You can also follow The Boutique Adventurer on Soapbox.
---
Fabulous And Nothing
Notable blogs:
Eat Pray Love…. In Ubud (Part 1 Of 2) – Link
Eat Pray Love…. In Ubud (Part 2 Of 2) – Link
---
Thelittlelai: Beyond limits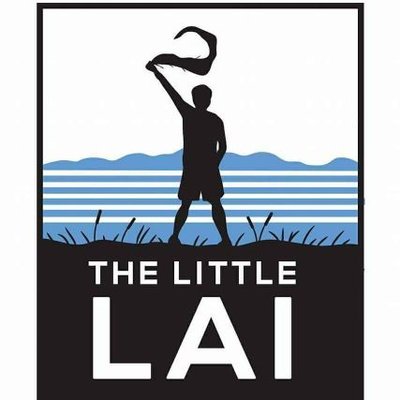 Hi! I'm Ariel, welcome to my little corner. My friends used to call me "Lai". It is a term used in an old french poetry that deals with the stories of adventure and romance. Hence, "thelittlelai" is a small guy who constantly seeks for adventure and always happy to share the narratives of his travels while hoping for a true romance.
Notable blogs:
Central Cave: Exploring The Crystal Maze Kingdom By Descending 60 feet Into A Cavern – Link
Panigan Underground River and waterfalls: The unexplored GEM with a jaw-dropping beauty and MAGICAL story to offer – Link
---
Protraveloholic
Notable blogs:
5 Best low budget places you can visit in India – Link
Most creative ways to save money for travel – Link
---
Find World's Beauty
Founded by Luxembourg based law graduate Jack Krier in 2017, Find World's Beauty is the result of years of travelling around the world with the sole goal to experience all the beauty there is. Our aim is to provide valuable and comprehensive guides on how to explore a particular location while sharing our core principles pertaining to travelling.
Notable blogs:
City Guide: Copenhagen, Denmark – Link
Balkans Travel Overview: A Comparison Of The Ex-Yugoslav Republics With Practical Tips – Link
You can also follow Find World's Beauty on Soapbox.
---
Two Travelling Texans
Notable blogs:
The Secrets of Atlantis in the Bahamas – Link
Obidos, Portugal: The Wedding Gift Town – Link
---
Incidental Nomad
Notable blogs:
Flores in Two Days – My Itinerary – Link
Sempu Island: A Tour to Remember!! – Link
---
The Gibbs Guides
Notable blogs:
Hiking on the Champlain Islands, a mini-vacation in Vermont. – Link
3 Great Walks in the Sunapee area that are less than 1hr! – Link
---
Marigold Says…
Notable blogs:
Peniscola has a great beach, but people only come to look at the castle these days – Link
Old Ruins, visited by Old Relics – Link
---
This Impressive World
Notable blogs:
The Best Destinations for Spring Break – Link
Visit the Biggest Pyramids of the World – Link
You can also follow This Impressive World on Soapbox.
---
Travel Hippies

Notable blogs:
Bhedaghat: The Gorge that would make you Fall…….. – Link
Witness The World's Most Complicated Textile in India : Patan Patolas – Link
---
The Wild Flower
Hi, I'm Janelle! I'm a 20-something wanderer who wishes to travel the world and make a change. I've been blogging since 2006, back when blogs are treated like diaries, where crushes and secrets are encrypted in vague messages and stories.
Today, I write mostly about travel and food — two things that always make my heart flutter — but I still post a bunch of personal babbles, hoping to still keep in touch with the blogging community that I grew up with. Here is where I continuously chronicle my adventures and little milestones.
Notable blogs:
Scammed in Vietnam – Link
The Ultimate Ho Chi Minh City Guide – Link
---
The Travel 2
This is Samuel and Roseann – a twenty-something couple who have been travelling together for the past four years.
Notable blogs:
SZIGET Island of Freedom – All You Should Know – Link
10 Tips to Help You With Your Holiday in Cuba – Link
You can also follow The Travel 2 on Soapbox.
---
Dreams Do Come True
Notable blogs:
Winter Getaway at Mactan Islands – Link
4 Places You Should Visit in your 24 Hours in Dubai – Link
---
Orange Wayfarer

A travel blog that emphasises on the cultural part of the travel
Notable blogs:
The lost kingdom of Hampi – Link
Be Charmed in Vietnam's old Capital City : What to do in Hanoi for 4 days – Link
---
The Nameless Blog
My story is pretty simple. I  spent most of my childhood growing up wanting to be a super hero. In early adulthood I went to university because society told me to….. Graduated in 2013 and face planted into the vicious cycle of working until FOREVER. A few years later I decided to give it all up for a while. I sold off most of my possessions and hit the road with my backpack……This blog is the first hand account of when I decided to make dreams reality. The world is my new classroom. Join me for the adventure!
Notable blogs:
My Experience with Madre Ayahuasca – Link
Quilotoa Loop – Link
---
Ethos & Atlas
Ethos and Atlas is a source of inspiration for everything adventure, sustainability, and living local. I hope to encourage people to get outside more & support their local communities.
Notable blogs:
Moanalua to Haiku Stairs (stairway to heaven) – Link
Top three local beaches to visit on Oahu – Link
You can also follow Ethos & Atlas on Soapbox.
---
The K Couple
A Brazilian woman and a Polish guy living in Scotland, the Karczewski couple will give you key tips for your trips.
Notable blogs:
Edinburgh top touristic attractions – Link
Almost everything you need to know when traveling to Iceland! – Link
---
My Mola
My Mola is a travel blog offering tips and highlights from our journeys. We're traveling the world to find the best experiences, adventures, and budget-friendly deals so we can pass them on to you.
Notable blogs:
12 of San Francisco's Most Iconic Places – Link
The Stunning Beauty of Diving in Monterey Bay California – Link
You can also follow My Mola on Soapbox.
---
Flight of the Educator
Carly Heyward is an American teacher that stretches her teacher salary to travel to 50+ countries. She likes to teach others how to travel with her actual budgets of trips and secrets to keep prices down. She also takes students abroad on free trips every summer!
Notable blogs:
Morocco Budget – Link
22 Things to do in Peru besides Machu Picchu! – Link
---
Flip Flops In The Sun
We are Tara and Matt, a married couple from the UK in our late 30's and mid 40's, so not your usual backpackers! We like to think that we are more Flashpackers!
Notable blogs:
Top 10 Destinations in Asia you will Love for 2018 – Link
Carry-on Travelling: How to Travel anywhere with Hand Luggage only – Link
You can also follow Flip Flops In The Sun on Soapbox.
---
Fat Girls Day Out
We will show you Where to Eat, What to Do, and Where to Go.
Notable blogs:
56 wine bar Cocina Espanola Don Antonios little secret – Link
Coron, Palawan: Ultra Blue Waters – Link
---
Chasing Krista
Inside my blog, you'll find stories, stories, and some more stories. These stories are full of the embarrassment that my life can be and helpful tips to guide you on your own adventures. You'll find tips and tricks, aids and advice, encouragement to escape on your own travels. Lastly, my blog is filled with photos, photos, and some more photos. I am a photo fiend. Despite the lens only being able to capture a certain amount of beauty, I do my best with my iPhone (whichever one has not been stolen from me) and my DSLR Canon camera.
Notable blogs:
A Day in the Life of a Kindergarten Teacher in Thailand – Link
Discovering Teotihuacán – Link
You can also follow Chasing Krista on Soapbox.
---
ITW Travel
Notable blogs:
O Elvas, O Elvas, Badajoz At Sight! – Link
Tritejo – Castle Of Almourol – Link
---
Travtasy
Welcome to the travel blog of Kalyan Panja. He is first a photographer and then an avid traveler based in India, who is always on the lookout for unusual and off the track destinations. He is a freelance travel, food and lifestyle blogger and an influencer, sharing stories and experiences through photographs and words. He has fused his passion through this blog since 2006. He is also a Google Local Guide, Google Places Photo contributor, and Google Trusted Tester. He has also worked in promotional campaigns on behalf of Club Mahindra, Da Mauro Restaurant, MakeMyTrip, Golfers Shot Whisky, Tata Sampann Spices, Tropicana, Godrej, Dell, HTC Smartphones, and Asus ZenFone among many others.
Notable blogs:
How I Found Myself During a Self-discovery Trip in Nepal – Link
Taste of Indian Street Food through Chandni Chowk in Delhi – Link
---
Travelust PT
I originally created this blog to answer the most frequent questions I receive in my Instagram messages, as I was getting annoyed typing the answers over and over again. But after creating it, I found that I actually enjoy blogging. My goals of this blog are to share travel, physical therapy, & lifestyle tips as a source of inspiration to those who may share the same interests as me.
Notable blogs:
Here's why San Juan should be your first travel destination 2018 – Link
How to find crazy cheap flight deals without breaking the bank – Link
You can also follow Travelust PT on Soapbox.
---
Local Life In Vietnam
I created Local Life In Vietnam Blog to share my tips and advices on how to travel better and smarter with budget travel. Here you will find top-rated attractions, best hotels, top things to do and destination planning. Vietnam is definitely a great place to visit and has much to offer. I strongly hope that someday you will take on a trip to visit my beautiful country.
Notable blogs:
Da Nang Vacation Tips: What To Do, What To Eat And Things To Know – Link
Journey To Hue And Hoi An: Bus And Train Schedules, How To Buy Tickets Online – Link
---
The Trip Goes On
Notable blogs:
My Day in the DPRK – Visiting North Korea – Link
Darvaza – The Door to Hell! – Link
---
MasalaBox
Pinch of travel & pinch of Life
Notable blogs:
The bridge over river Kwai – The Death Railway of Kanchanaburi – Link
By the Narmada Ghat – Maheshwar Travel Guide – Link
---
Reaching Hot

My name is Hanna and I'm from Finland which is a cold, freezing piece of land located in Northern Europe. I was born with the travel gene and that is why I'm an eternal dreamer. I've graduated with a degree in Tourism Management and turned my passion into a profession. To my mind the travel industry is the industry of dreams. I love traveling, talking about it, reading about it and working for it. Traveling tickles the boundaries of my imagination and leads me to the unforgettable adventures.
Notable blogs:
Extreme(ly fun) roadtrip in Samaná, Dominican Republic – Link
The negative side effects of tourism: My short list to keep in mind when traveling – Link
You can also follow Reaching Hot on Soapbox.
---
Mini Adventures
This blog basically came from my fear of being bored, the panic of getting old and looking back on a life not well lived. And hopefully inspiring others to get out there and have a little more fun. Because…well…fun's what it's all about really.
As a day job, I'm a Marketing and Social Media Exec in the travel industry. Sometimes I do a bit of freelance stuff too. When I've finished blogging and social media-ing at work, I come home and do…er…more blogging and social media-ing. I'm totally fine with that. Even if sometimes I forget where the 'off' switch is on my laptop…
Notable blogs:
Iceland on a budget – Link
Where to eat in Budapest on a budget – Link
---
The Atlas Edit
I'm so glad you're here at The Atlas Edit! My name is Stephanie and I'm the (wo)man behind The Atlas Edit.
You probably ended up here because just like me, you have an insatiable thirst for trotting the globe, or are just curious about travel.
I hope you join me on my adventures of conquering the globe!
Notable blogs:
10 Reasons You Need to Visit Lisbon in 2018 – Link
Everything You Need To Know When Booking On Airbnb (Even If It's Not Your First Time!) – Link
---
Happy Nomad Couple
We wanted more time to see the world, so we made traveling our job! We quit our cozy corporate finance careers in fabulous Las Vegas, Nevada, USA to embark on the trip of a lifetime around the world. Over our nine-month journey, we'll be on a mission to discover for ourselves some of the greatest people, places, and things this amazing world has to offer. In addition to documenting these adventures, we also hope to discover what our passions in life are so we can transition into fully pursuing those endeavors.
Notable blogs:
Colombia Financial Review – Link
5 Things You NEED to Survive an Overnight Bus in South America – Link
---
Liv's travels
From the suburbs of San Antonio, TX to over 16 countries (and counting)
Notable blogs:
Hong Kong in a Layover? Challenge Accepted! – Link
How to Take Pictures While Traveling Solo – Link
You can also follow Liv's Travels on Soapbox.
---
JQ The Globtrotter
Notable blogs:
Things Smart Travellers Do At The Airport – Link
Travel essentials in a Foreign Land – Do's and the Dont's – Link
---
The Wright Route
Notable blogs:
4 Must See Star Wars Locations in Tunisia – Link
5 Must See Ancient Wonders in Luxor – Link
You can also follow The Wright Route on Soapbox.
---
Tranneta's Travels
Tranneta is a franco-egyptian lawyer with a passion for travel. She's always been interested in different cultures, places, history and cuisines (yes that's right.. FOOOD)! She's also in the top 1% tripadvisor reviewers since 2013!
Notable blogs:
Climbing Mount Vesuvius: Almost A Ride Or Die Experience – Link
The 'Saigon' Experience – Link

Comments
comments